Trump's stance against protesters is unconstitutional - Seattle Mayor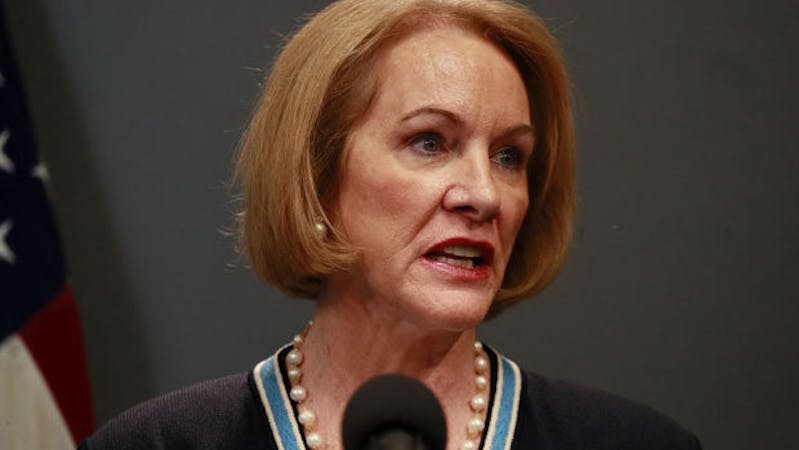 The mayor of Seattle United States stated on Thursday that it is illegal for U.S. President Donald Trump to send forces into Seatle to clear protesters.
Following the ongoing protest on "Black Life Matter" the Seattle City has been occupied by over 500 protesters establishing a temporal campsite behind roadblocks in the Capitol Hill district.
United States President Donald Trump has threatened to send in the military to clear protesters at the Capitol Hill. "We're not going to let this happen in Seattle. If we have to go in, we're going to go in," Trump told Fox News on Thursday.
"Let the governor do it. He's got great National Guard troops ... But one way or the other, it's going to get done. These people are not going to occupy a major portion of a great city."
But the Mayor of Seattle City has insisted that it is unconstitutional to send in military to clear the protesters who have not threatened the city.
"It is unconstitutional and illegal to send the military into Seattle," said Durkan, a first-term Democrat. "There is no imminent threat of an invasion of Seattle."
On Monday the police moved street roadblocks and abandoned the East Precinct station which one of the police officials said it was done to reduce tension in the city.
"You fought for days to protect it; I asked you stand on that line day in and day out to be pelted with projectiles, to be screamed at, threatened and in some cases hurt," Best told her department in the video published on its Youtube page.
Protesters used the police roadblocks to section the area, calling it the "Capitol Hill Autonomous Zone."
According to Reuters one of the protesters, David Lewis said, "What we have been given here is a unique opportunity to see how a police-free zone can be facilitated,"
"Making this a community or education centre would be a momentous and very powerful movement that the city can commit to the lack of police brutality and also an acknowledgement of the debts of the past."
Best Stated that they don't have any plan presently on how to disassemble the crowd in the Capitol Hill," We have to make sure we don't recreate the entire cycle we were able to disrupt," Durkan said.