Update on Hanan Buhari's wedding: Mamman Daura absent at event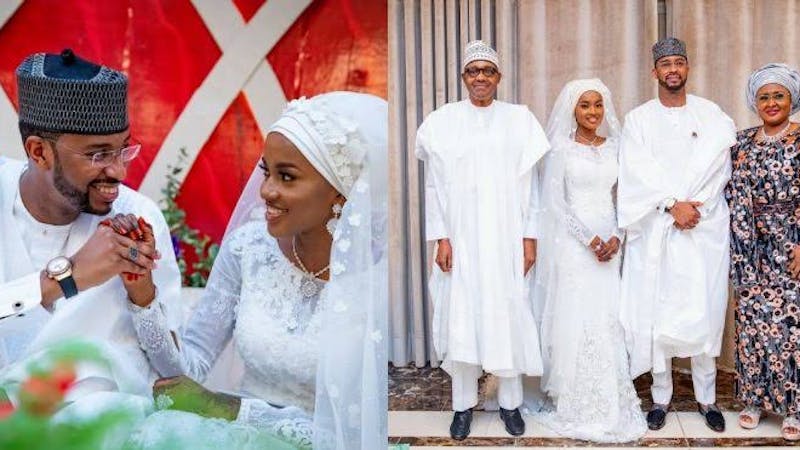 Mamman Daura, a nephew and close confidant of President Muhammadu Buhari was reportedly absent during the wedding between the President's daughter, Hanan Buhari and Muhammed Turad, the son of a former Kano state lawmaker.
Sahara Reporters reported that Daura was absent at the event despite being scheduled to be the father of the day. It also gathered that his absence might be connected with his trip to the United Kingdom.
Clacified had earlier reported that Mamman Daura travelled to the United Kingdom for medical treatment of an undisclosed ailment even though the government at that point didn't comment on the issue.
Daura is a former journalist and said to be an integral member of the 'Cabal' (a group of elites and influential personalities around the president who helps him in making critical decisions).
President Muhammadu Buhari's nephew and confidant, Mamman Daura reportedly absent during Hanan Buhari's wedding
He was reported to have had a history of kidney issues and regularly travelled to the West for medical treatment. However, this time, reports had it that he was flown out in a private jet to the UK after exhibiting respiratory difficulties and other signs similar to COVID-19.
The wedding event, according to Sahara Reporters, was held within a hall adjacent to the President's office instead of the banquet hall that was usually used for such high calibre events.
Also, according to the report, about 80 people attended the wedding. This low number was partly attributed to the ongoing pandemic and the COVID-19 scare earlier in the Presidential Villa.
Earlier reports disclosed that some guests declined the invitation to the wedding over the fear of contracting the coronavirus especially as news emerged that the Senior Special Assistant on Domestic Affairs and the President's closest aide, Sarki Abba had recently recovered from the viral infection.
Even though Abba had recovered and resumed duties, some people still considered him unsafe to mingle with others inside the Aso Rock Villa.
The absence of Daura at the event got many political players talking, especially considering that he is very close to President Buhari, Sahara Reporters said.