We hope Nigeria enjoys better relationship with Biden - Garba Shehu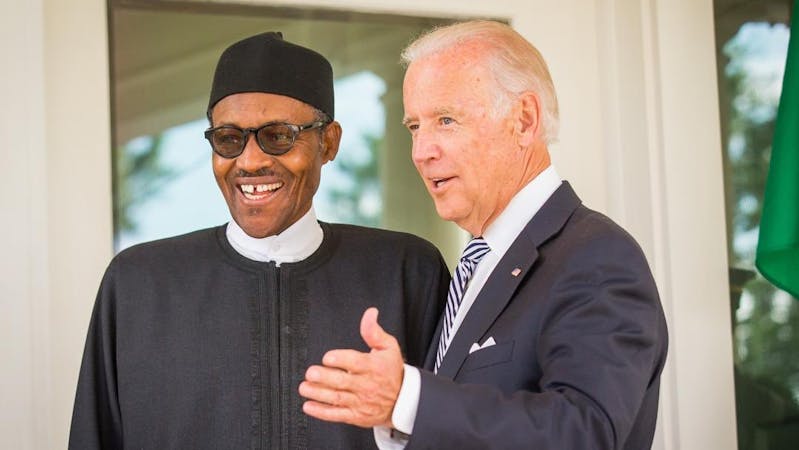 The Senior Special Assistant to the President Muhammadu Buhari on Media and Publicity, Garba Shehu has said that Nigeria enjoyed a good working relationship with the Trump-led administration while hoping for a better relationship with the new president-elect of the U.S, Joe Biden.
President Buhari had earlier on Saturday congratulated the Democrat candidate and US president-elect for his victory at the election poll.
The President's spokesperson who spoke on Channel Television's program, "Sunday Politics" said before 2015 when the Buhari administration came into office, the past US governments had shut many windows and doors to access assistance from America.
However, some of those doors became opened because of the improved relationship between Buhari's administration and the United States.
Shehu said, "Nigeria and the United States have enjoyed a very good relationship, and it was even more so under President Trump, who just lost the election.
"If you recall very well, this country had procured weapons to fight terrorism and internal security from the United States and various world capitals.
"For some reasons before President Buhari came to office, the United States government and several other nations of the world stopped the sale of weapons to Nigeria.
"To the credit of Mr Trump, he agreed. In fact, he called President Buhari at short notice and said, 'Mr Buhari, you want to buy a dozen Super Tucano. I want to give you two months; this is how much you will pay, we will give you'.
"It is a big relief to us. We will soon start receiving some of the aircraft hopefully, next year. So, we have a good relationship with Mr Trump, but our hope is that this relationship will even be better with President Biden".
According to the Presidency, the coronavirus pandemic affected the production of the A-29 Super Tucano attack aircraft; however, some of them would be delivered in 2021.