We play no role in judges' appointment - Senate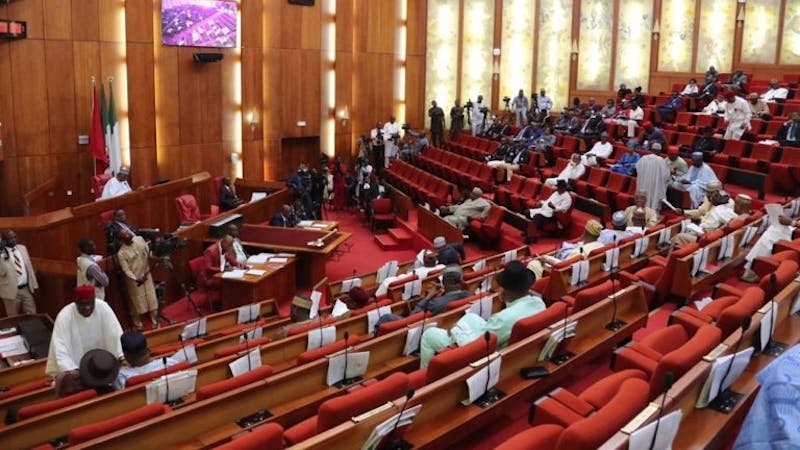 The Senate committee has said it has no role to play in judges' appointment for the High Court of the Federal Capital Territory.
The Senate President, Ahmed Lawan, as well as other senate members, stated this in their joint response to a suit filed before the Federal High Court in Abuja which challenged Buhari's forwarding of the names of 11 nominees to the upper legislature and awaiting screening and confirmation of the candidates by the parliament.
The suit was filed by a lawyer based in Abuja, Oladimeji Ekengba, and had the Senate and its president join as the 3rd and 4th defendants, respectively.
Also enlisted among the defendants are President Buhari; the Attorney General of the Federation, Abubakar Malami; the clerk of the Senate; the Chief Justice of Nigeria, Justice Tanko Muhammed; and the National Judicial Council as the 1st, 2nd, 5th, 6th, and 7th defendants respectively.
The plaintiff, in the suit, marked, FHC/ABJ/CS/733/2020, argued that Buhari's forwarding of the names of the 11 candidates to the Senate for screening and confirmation was a violation of Section 256(2) of the constitution.
However, Malami, in his response to the suit, justified the sending of candidates' names to the Senate, saying that it was within the "discretionary power" of the president to do so.
On the other hand, the Senate and its President in their counter-affidavit filed in response to the suit conceded that they "have no say in their status as judges."
The counter-affidavit was disposed on their behalf by a litigation officer in the lawyer's firm, Umoru Jibrin. It stated:
"The President's letter to the 3rd and 4th defendants was a mere ceremonial presentation of the judges in the furtherance of their cordial working relationship to strengthen the judiciary in the Federal Capital Territory.
"That is the ceremonial gesture by the 1st defendant (Buhari) has no significance than inter-governmental relations".
The NJC had suggested 33 candidates to Buhari for the appointment as FCT judges. However, Buhari reportedly forwarded 11 of the names to the Senate for screening, according to what the plaintiff said.
Justice Inyang Ekwo has fixed August 12 for the suit hearing.