BBNaija 2021: Arinola Olowoporoku's Biography and life
Arinola Olowoporoku is one of the female housemates in the big brother season 6 edition. BBNaija Arin was born in Lagos. Read on to know more about Arin's family, relationship and hobbies.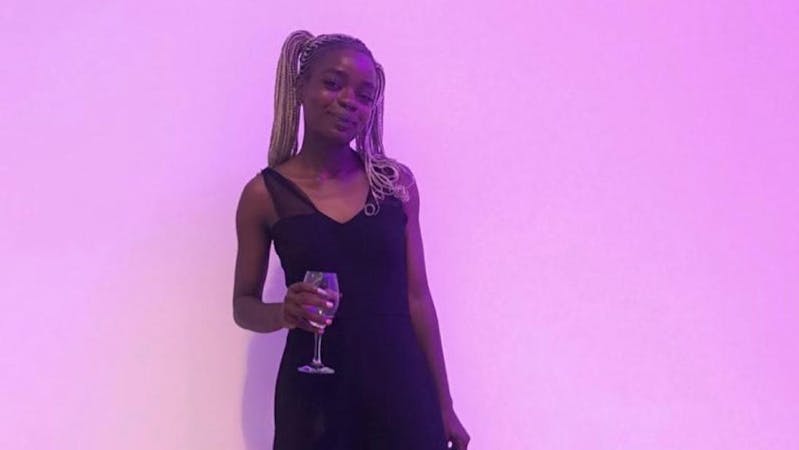 Arinola Olowoporoku, also known as Arin, is a Nigerian that made it to the 2021 edition of Big brother Naija. BBNaija Arin is the 5th female housemate to enter the big brother Naija house.
BBNaija Arin is a feminist who has no intention of being mute when bullied.
BBNaija Arin's family and background
BBNaija Arin was born in the year 1992 to Yoruba parents. Arin was raised in a polygamous family. BBNaija Arin was born and bred in Lagos state Nigeria.
BBNaija Arin's career
BBNaija Arin is a fashion designer. She also worked as an independent artist and culture Curator focused on contemporary African arts and culture.
BBNaija Arin wishes to use the big brother Naija show to tailor her career, thrive and turn her dream into reality.
| | |
| --- | --- |
| | |
| | |
| | Big Brother Naija season 6 (shine ya eye) |
| | |
| | |
BBNaija Arin's personal life
According to BBNaija Arin, she is full of energy, and she hopes never to have a dull moment in the house. BBNaija Arin calls herself a social butterfly that looks for action.
The 29-year-old wants her fans to know that she cannot stand bullies. Arin believes one of her dark sides is turning into a bully. She does not see herself as a bully but can turn into one when pushed. BBNaija Arin is also afraid of meeting someone that will trigger her dark side.
BBNaija Arin does not see herself as a personality that minds her business when a fight breaks out. According to her, you will always see her trying to be the peacemaker.
BBNaija Arin's hobbies
Arin has a unique fashion sense which she adores. BBNaija Arin disclosed that she loves piercings. According to the reality star, she has at least 17 piercings on her body.
BBNaija Arin also loves to add a bit of colour to her hair; she likes colouring her hair blue.
BBNaija Arin's relationship status
BBNaija Arin was in a relationship before going into the big brother show. Arin revealed that at some point in the relationship, her boyfriend hoodwinked her and took her money. She later recovered her funds and ended the relationship.
BBNaija Arin's source of income and net worth
Arin has a career in fashion design and contemporary arts - a lucrative career path.
BBNaija Arin's current net worth is yet to be estimated. She is poised to add more to her net worth as the big brother Naija show progresses.