Biography of Lee Alexander McQueen, the great fashion designer
The fashion industry is evolving with better and fancier trends coming up every day. Let us look at a brief history of Lee Alexander McQueen, the great fashion designer and his amazing works.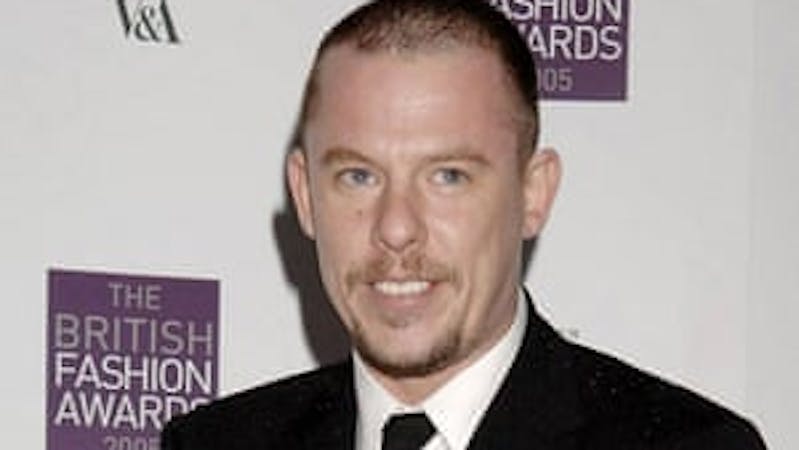 The fashion industry is evolving with better and fancier trends coming up every day. Let us look at a brief history of Lee Alexander McQueen, the great fashion designer and his fantastic works.
Lee Alexander McQueen was a British fashion designer and couturier born on 17 March 1969 in Lewisham, London, to Scottish taxi driver Ronald and social science teacher Joyce. He was the youngest of six children of his parents. He grew up in a council flat but later moved to a terraced house in Stratford in his first year.
He then attended Rokeby School and left at the age of 16 in 1985 with an O-level in art.
He went into a complete course in tailoring at Newham College and served an apprenticeship with Savile Row tailors Anderson and Sheppard, before joining Gieves and Hawkes and, later, the theatrical costumier's Angels and Bermans. Then he later joined Givenchy.
Arriving at Givenchy, McQueen mocked the founder by calling him "irrelevant". His first couture collection with Givenchy was unsuccessful, with him telling Vogue that the collection was "crap".
He turned down his designs at Givenchy, but continued to indulge his rebellious streak, causing controversy in autumn 1998 with a show which included double amputee model Aimee Mullins striding down the catwalk on intricately carved wooden legs. 
Amie Mullins dress made by McQueen in autumn 1998
The year also saw McQueen complete one of his most famous runway shows previewing Spring/Summer 1999. The show featured a single model, Shalom Harlow, who graced the track in a strapless white dress, before being rotated slowly on a revolving section of the catwalk while being sprayed with paint by two robotic guns. 
Givenchy designs released by Vogue Patterns during this period may be credited to the late designer.
Shalom Harlow dress made by McQueen in summer 1999
McQueen received press attention after the May 2007 suicide of international style icon Isabella Blow. Rumours were published that there was a rift between McQueen and Blow at the time of her death, focusing on McQueen's under-appreciation of Blow.
In response to these rumours, McQueen told an interviewer:
"It's so much bollocks. These people just don't know what they're talking about. They don't know me. They don't know my relationship with Isabella. It's complete bullshit.
"People can talk; you can ask her sisters. That part of the industry, they should stay away from my life, or mine and Isabella's life. What I had with Isabella was completely dissociated from fashion, beyond fashion."
He founded his fort Alexander McQueen label in 1992.
Picture of Alexander McQueen label on jean trousers
The skills he learned as an apprentice on Savile Row helped earn him a reputation in the fashion world as an expert in creating an impeccably tailored look. While serving his apprenticeship, McQueen attended the Rosetta Art Centre led by Yvonne Humble.
He also wrote the reference that saw him go straight on to the MA fashion course at Central Saint Martins College of Arts and Design. McQueen became one of the first designers to use Indian models in London.
Central Saint Martins College of Art and Design
Some of McQueen's accomplishments included being one of the youngest designers to achieve the title "British Designer of the Year", which he won four times between 1996 and 2003; he was also appointed a CBE and named International Designer of the Year by the Council of Fashion Designer in 2003.
Alexander McQueen International Award
December 2000 saw a new partnership for McQueen, with the Gucci Group's acquiring 51% of his company and McQueen's serving as Creative Director. Plans for expansion included the opening of stores in London, Milan, and New York, and the launch of his perfumes Kingdom and, most recently, My Queen.
In 2005, McQueen collaborated with Puma to create a unique line of trainers for the shoe brand. In 2006, he launched McQ, a younger, more renegade lower-priced line for men and women.
McQueen became one of several designers to participate in MAC's promotion of cosmetic releases created by fashion designers. The collection was released on 11 October 2007 and reflected the looks used on the Autumn/Winter McQueen catwalk created by makeup artist Charlotte Tilbury.
The inspiration for the collection was the 1963 Elizabeth Taylor movie Cleopatra, and thus the models sported intense blue, green, and teal eyes with durable black liner extended Egyptian-style. McQueen handpicked the makeup.
Alexander McQueen make up released in 2007
By the end of 2007, Alexander McQueen had boutiques in London, New York, Los Angeles, Milan, and Las Vegas. Celebrity patrons, including Nicole Kidman, Penelope Cruz, Sarah Jessica Parker, and Rihanna, Monica Brown and J-pop queens, such as Ayumi Hamasaki, Namie Amuro, and Koda Kumi, have frequently been spotted wearing Alexander McQueen clothing to events.
Bjork, Ayumi Hamasaki and Lady Gaga have often incorporated Alexander McQueen pieces in their music videos.
 Nicole Kidman in a dress made by Alexander McQueen
McQueen was reported to have committed suicide in 2010, at the age of 40, at his home in Mayfair, London.
Some celebrities in a dress made by Alexander McQueen
Beyonce in a dress made by Alexander MCQueen
Alexander McQueen designing some dresses
Alexander McQueen designing a dress