Mikel Obi's net worth, cars and houses in 2021

By Ernest Sunday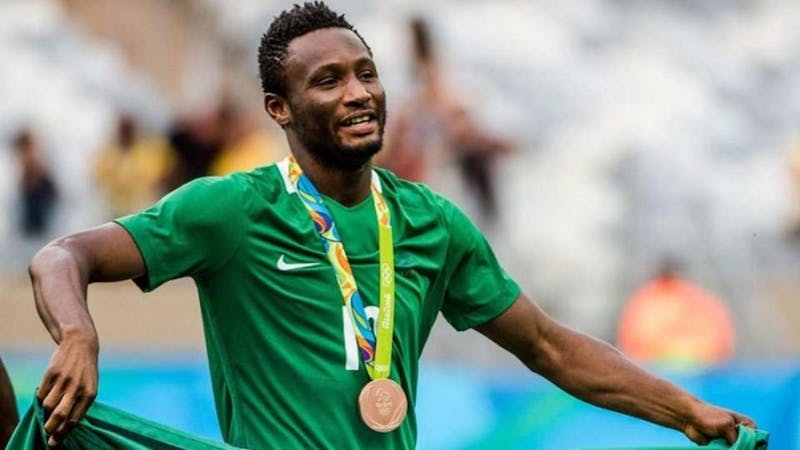 This article covers all you need to know about John Mike Obi, his current net worth, salary, houses and cars that he owns in 2021.
Mikel Obi biography and club history
John Michael Nchekwube Obinna Obi, popularly known as Mikel Obi, is a Nigerian professional footballer playing as a defensive midfielder for Kuwait SC.
From Anambra state, Eastern Nigeria, Mikel Obi was born in Nigeria on 22nd April 1987 in Plateau, the Northern part of Nigeria.
He started his career in the Nigerian Professional League club Plateau United at 12 years when they picked him from Pepsi Academy. After five years with Plateau United, Mikel Obi joined Lyn, a Norwegian club, in 2004.
In 2006 Premier League club Chelsea signed Mikel Obi under former manager José Mourinho after a controversy which stated that Mikel reached an agreement with another Premier League club Manchester United.
Mikel Obi enjoyed a lot of time in Chelsea winning so many trophies in both England and Europe
It was like a fight between the two clubs. José Mourinho was accused of hijacking Mikel Obi's deal to Manchester United. Chelsea was later made to pay a fine for bridging the English FA,s rules when trying to sign Mikel Obi.
Mikel spent 11 years in Chelsea. He won many trophies, including two Premier League, three FA Cups, one League Cup, one FA community shield, one Champions League and one UEFA Europa Lague.
Mikel Obi was a key part of Trabzonspor's squad that won the Turkish League in 2019
Mikel Obi moved to Tianjin TEDA in 2017 after he became a bencher in Chelsea. His move to China generated lots of money to increase his net worth.
In the summer of 2019, he returned to England to play for Middlesbrough, this time in a Championship League in a one year contract before moving to Trabzonspor in Turkish League.
Mikel Obi later returned to England to continue his career with Stoke City but still in Championship League. He could not get the opportunity to play again in the Premier League, a league he enjoyed for 11 good years.
John Mikel Obi's Current Net Worth
Playing for different clubs in the world has earned Mikel Obi have a stunning net worth. Mikel Obi currently is the richest football player in Nigeria owing to his vast net worth.
His net worth made him the richest football player in Nigeria and the second richest footballer in Africa.
Mikel Obi currently has a $57 million net worth. He will continue to grow his net worth once he starts playing for his newly signed club Kuwait SC.
In Chelsea, Mikel Obi received an annual salary of 7.28 million pounds before his salary went down on the move to Trabzonspor in a yearly salary of 1.5 million pounds per season.
Although he had received an excellent salary in Chelsea, it was not enough to give him such a huge net worth, thanks to Tianjin TEDA's move in the Chinese Super League.
In China, Mikel Obi generated a lot of money to boost his net worth to become the richest football player in Nigeria.
Apart from Mikel Obi's salaries, he signed a contract with Amstel Malt, which earned him over N800 million alongside Nollywood actress Genevieve Nnaji.
John Mikel Obi's Cars
Mikel Obi's massive net worth has been stunning, something any individual will be praying to have. Anyone with such an amount of money would want to have one of the world's latest cars.
Over the years, his huge salaries have helped him acquire many fine cars, including the 2012 Mercedes Benz E-Class priced at $75,000 (N27.3 million), a Range Rover Sport worth $60,895 (N43.6 million).
His other cars include a 2010 Bentley Continental GT valued at $180,000 (N82 Million); Rolls Royce; Mercedes-Benz G500 valued at N43.6 Million.
Mikel Obi's Mercedes Benz E-Class is one of the most beautiful car anyone can think of having
John Mikel Obi Houses
Adding to Mikel's vast net worth, he also bought many beautiful houses, including his big mansion in London, where he currently stays with Olga Dyachenko, his partner and his twin.
MIkel Obi's big and expensive mansion in London
Anyone who has such a massive amount of net worth would not want to have only one house. Mikel other homes are located in Nigeria, including Lagos, Jos Plateau, where he grew up and at the Federal Capital Territory Abuja.