Rema's Net worth 2020, Biography, age, Girlfriend, Cars, Awards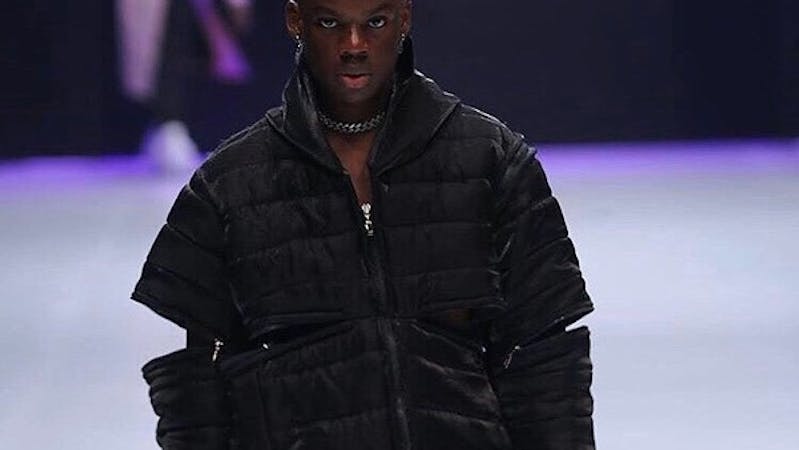 Divine Ikubor, born on 1st May 2000, professionally known as Rema, is a Nigerian singer, songwriter and rapper. In 2019, he signed a record deal with Jonzing World, a subsidiary of Marvin Records.
Here are the biography, networth cars and awards of Rema, a Nigerian singer, songwriter, rapper, and next-rated award winner.
Rema's Biography

| Birth Name | Divine Ikubor |
| --- | --- |
| Stage Name | Rema |
| Date of Birth | 1st May 2000 |
| Net Worth | $1 Million |
| Marital Status | Single |
| Record Label | Jonzing world (Marvin Records) |
| Nationality | Nigerian |
| State of Origin | Benin City, Edo State. |
| Religion | Christianity |
Rema's Background and rise to fame
Rema rose to prominence with the release of the song "Iron Man", which appeared on Barack Obama's 2019 summer playlist.
Rema was born into a Christian family in Benin City, Edo State. He grew up singing and rapping while in secondary school. Rema attained his primary and secondary school education in Edo State.
In 2018, Rema posted a viral freestyle to D'Prince's track "Gucci Gang". The post caught the attention of D'Prince who flew him to Lagos to offer a record deal.
Rema's 2020 Net worth - $ 1 Million
Rema is amongst the richest and the most influential artists in the Nigerian music Industry.
According to his assets and endorsement deals as of 2020, Rema networth is estimated to be around $1 Million.
Rema's Awards
Rema has racked up some awards within a short time in his music career.
On 19 October 2019, Rema won Next Rated - He eventually won the category ahead of other nominees like Zlatan, Fireboy DML, Joeboy etc.
Rema was nominated for Viewer's Choice at the 13th edition of The Headies. On 12 January 2020, he received the Soundcity MVP for the best new artist. 
On 15 June 2020, Rema was nominated as Best Viewers Choice: International Act on the 2020 BET Awards.
He was nominated on the awards alongside Burna Boy and Wizkid, they were the only Nigerian Artistes nominated for the awards edition of 2020.
On 19 October 2019, Rema won the headies' Next Rated award.
Rema's Family and loss of Dad
Before signing a deal with Marvin, Rema was a teenager who lost his dad and older brother within a short time frame and was under pressure to raise money for his mother.
At the age of 17, he went to work on a beach in Ghana and bought his mom a car. Soon after, he made a freestyle to D'Prince's 'Gucci Gang' as stated earlier; things changed after the ordeal.
On losing his dad and brother, Rema says,
"At some point, things got hard, and I had to get brave…. I had to work hard because I lost my brother and my dad… I had to work hard."
Rema called out the People's Democratic Party (PDP) over the death of his father, Justice Ikubor.
The music star made this known via his Twitter page on Monday, September 28, 2020, where he asked the former ruling party to come clean about his late father's mysterious death.
Rema Calls attention to the mysterious circumstances surrounding his Dad's death.
Rema's Cars In 2020
Rema is a young and successful artist and has been getting a lot of royalties from his music streams online. Like every other celebrity he loves flashy and nice cars, here is the list of cars Rema owns.
Rema's Car - BMW Beamer
Rema received the Honorary Membership Award from the BMW Club of Nigeria for his commitment and promotion of the brand in his recent hit single, "Beamer" (Bad Boys).
The members of the BMW club received Rema at Eko Atlantic in Lagos.
Rema, received the Honorary Membership Award from the BMW Club of Nigeria for his commitment and promotion of the brand in his recent hit single, "Beamer".
Rema's Car - GAC SUV
This is a nice spacious SUV he got it from winning the next rated award s at the 2019 Headies.
It is a 5.7-litre V8 with enhanced acceleration adds to the power behind the prestige.
Rema poses with his headies's Next-rated prize award.
Rema buys 2010 Lexus Rx 350 for his Mum
This is a car he gifted his mom in 2017; this was before the fame; a lot of questions popped up on social media asking where he got such money from at the age of 17.
Rema Bought a lexus car for hos mother back in 2017.
The car features the following; the RX 350's interior is one of the plushest and best-made offerings in its class, and the SUV has smoot-car-like handling as well.