Pastor Kumuyi under attack over alleged sexual abuse of Deeper Life student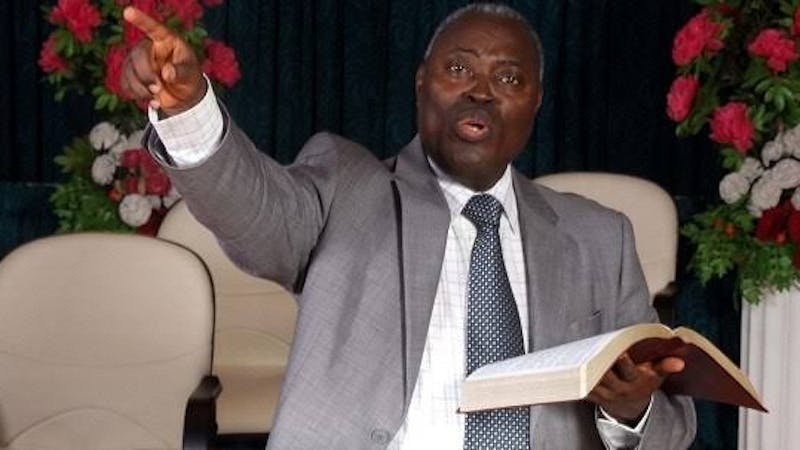 Pastor William Kumuyi, the General Overseer of the Deeper Christian Life Ministries, has come under heavy attack by Nigerians for staying mute over the alleged sexual abuse of Don Davis, a Deeper Life High School student.
How Mrs Okezie, alleged that her son was sexually abused in a Deeper Life School
Let's start afresh with this sad story of how Don Davis was sexually abused by senior students of the Deeper Life High School, Akwa Ibom.
Deborah Okezie, a parent of a JSS one student, Don Davis, took to her Facebook page some days ago to make several claims against Deeper Life High School, Akwa Ibom State.
The Deeper Life High School is owned by the popular Pentecostal Church, The Deeper Christian Life Ministry. The school also has its headquarters in Lagos, South-West Nigeria.
In the videos made by Mrs Deborah Okezie, she had first lamented that her son who was looking all robust on his first day at the Deeper Life High school was starved to the point that he now looks a ghost of himself just within a year in the school.
It didn't end there, Okezie also said she noticed her 12-year-old school who was normally talkative was acting strange and unusually quiet after she picked him up from the boarding school.
As a concerned parent, she probed her son to find out the problem. The Deeper Life High School boy later opened up to his mother.
According to 12-year-old Don Davis, Mr Solomon Ndidi, the Deeper Life High School principal had moved him from the junior students' hostel to the senior students' hostel because he urinated on his bed.
Mrs Okezie, Don Davis mother narrates how her son came back from Deeper Life High School, Akwa Ibom looking very thin
While in the senior hostel, the senior students had molested Don Davis by pushing their hands and legs into his anus and threatening to kill him if he tells the principal or his mother.
The incident had drawn the attention of the Akwa Ibom State government which on Sunday expressed concerns over the allegation.
The state Commissioner for Information, Ini Ememobong via a statement said that the State Governor has directed the Commissioner of Education to "immediately investigate the complaints and take necessary action".
The principal of the Deeper Life High School, Solomon Ndidi was also suspended by the school management over the alleged molestation of the 12-year old student, Don Davis.
Don Davis in the video affirmed that senior students of the boarding school (Deeper Life High School Akwa Ibom) had sexually abused him
Don Davis' mother receives threats
Deborah Okezie, the mother of Don Davis, the Deeper Life High School student who was sexually abused, had also raised alarms of a threat to her life following the videos she posted on Facebook.
Don Davis' mother in another video where she talked about receiving threats from Akwa Ibom state Government officials and some parents said;
"I promised to keep Nigerians updated on Don Davis' case. Anytime you don't hear from me, understand that they have taken my phone from me. Just this afternoon, my phones were retrieved from me.
"This morning we got a call from the Permanent Secretary (Ministry of Education) to come with Don Davis to the Commissioner for Education's office. We told them he is not okay.
"Obeying the fact that the Governor's investigation is going on, we brought him out.
"On getting to the office, Deeper Life School Board Members were seated, parents with their friends were seated, me, my husband, Davis and other kids were seated.
"The commissioner turned to me and said, 'Why did I go on a live broadcast to say she went to see Don Davis around 11? Do I know what that has done to her office? Do I know that America is watching? That I'm putting the government at risk'.
"I said how? Everybody saw the governor said the case should be investigated.
"She said I should take the video off the internet now. Later, a parent also asked me to take down the video. I disagreed. They collected my phone.
"She (the commissioner) questioned Don Davis. 'What did they do to your anus? What drug did you use?'
"I stood and said 'No to this investigation'. A parent flared up, brought out his belt...that he will beat me up. They said I keep doing video. They insulted me, pushed my children and me out", Mrs Okezie narrated.
Nigerians blast Kumuyi for staying mute over the Deeper Life High School incident
Angry Nigerians who have followed up the sexual abuse story of Don Davis the Deeper Life High School student have taken to their social media accounts to lambaste the General Overseer of the Church that owns the school, Pastor William Kumuyi.
The attack on Pastor Kumuyi came despite the fact that the Deeper Life Ministry had promised to seek justice for the victim.
Nigerians who called out pastor Kumuyi had demanded that the Deeper Life spiritual leader takes immediate action and speak personally regarding the issue.
Below are some tweets made by Nigerians who called out Pastor Kumuyi over the alleged sexual abuse of Don Davis.