Who is Prophet Odumeje, the Indaboski Bahose to Zubby Micheal?

By Tochi Juliet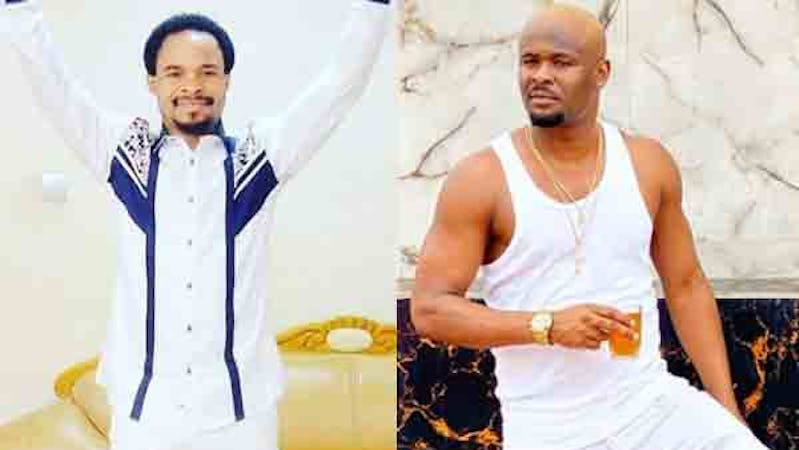 The question in the mouth of many have been, who is Pastor Chukwuemeka Odumeje, the Indaboski Bahose to Zubby Michael. Eze Ndi ara.
Actor Zubby Micheal who is popularly known as 'Eze Ndi Ara' has been sighted in many occasions in the company of the controversial Onitsha pastor Odumeje, aka Indaboski Bahose, the Liquid metal.
There was an event where Odumeje made some controversial statements about the people of Arondizogwu. The Indaboski basically labelled the people of Arondizogwu useless and poor, and ever since then, he has received some much hit from this sect within and outside Nigeria with threats and many others.
It got to the extent that even his close friends became targets, and this believed to be the reason why Zubby Michael has come out to distance himself from Odumeje, the Indaboski, claiming that he was never, and will never be his pastor or spiritual figure.
Before this video record from Zubby Michael, it is generally believed that the Indaboski is the spiritual figure and the man behind Zubby Michael's success and rise to fame.
But as we see today, the veteran Nigerian actor has come out to refute those claims, and in fact, claims that he is not a religious man, and nothing will make him seek for protection from religious men