Gather coronavirus patients for prayers – T. B. Joshua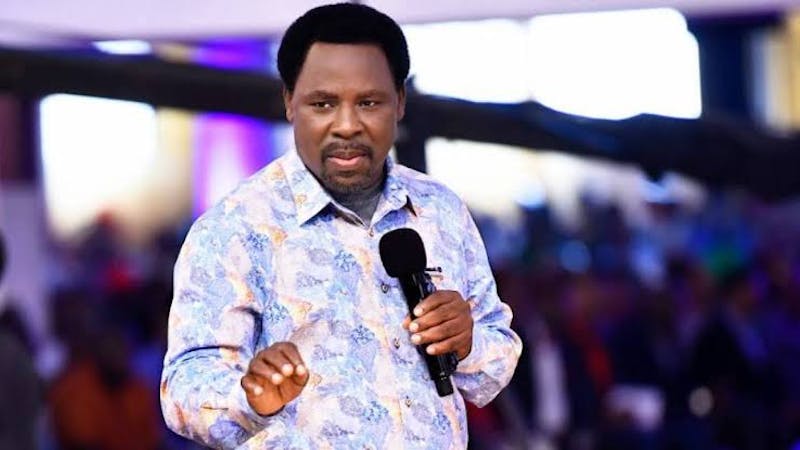 The founder of Synagogue Church of All Nations, Prophet TB Joshua has made a public announcement beckoning on Nigerians and all other countries to summon coronavirus patients so he can virtually pray for them in isolation centres.
In an announcement on Tuesday, Joshua called on government and medical authorities to "organize those who are in isolation and arrange on how to connect them to us".
The prophet further notes that "the blessing of Jesus is for those who knock and ask".
He urges the general public to join hands in the prayer through their intercession. In his words, he said 'we are a team; we are not doing more than you".
The leader of the Synagogue Church of All Nations (SCOAN) added: "Together we shall pray for them. Together we shall be set free from this COVID-19."
The prophet has prophesied in March that coronavirus will be a forgotten story by the end of March. However, the prophecy seems to fail as coronavirus pandemic continues to ravage the world.
Nigerians have asked him about his viral declaration that but the Prophet TB unequivocally reasserted his position saying "I say again it is the remnants we are seeing. The real coronavirus is gone.
But what the coronavirus has caused, economic backlash and fear will linger until the end of the year," he revealed.