Gov Abiodun has sold Ogun State to Christians – Islamic group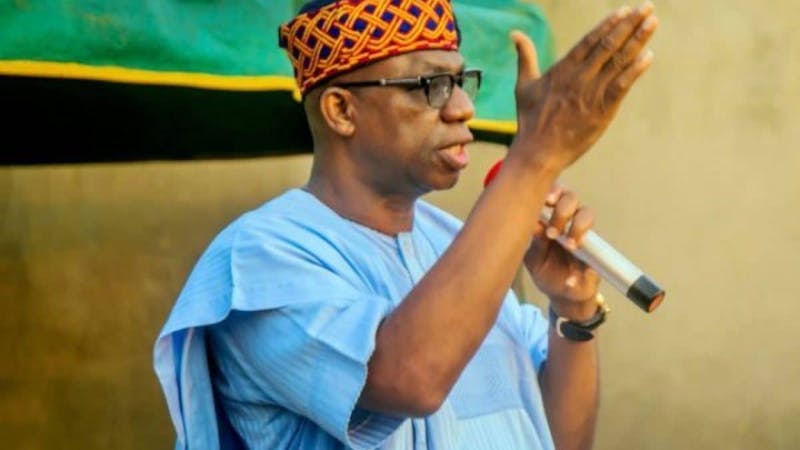 An Islamic human rights organisation, the Muslim Rights Concern (MURIC) has accused the Governor of Ogun State, Dapo Abiodun, of selling the State to Christians.
MURIC laments that the appointments made by the governor into the State's commissions and boards on Thursday, 23rd July 2020 were mostly Christians.
The organisation made this claim in a statement signed by the Director of the human rights association, Professor Ishaq Akintola.
The statement read in parts, "The recent appointments into commissions and boards in Ogun State leaves a sour taste in the mouth.
The state governor, Dapo Abiodun, simply took Muslims living under him to the cleaners. An analysis of the appointments confirms our worst fears about most Christian rulers in the South West.
They are there to persecute Muslims, give total political and economic power to Christians and impoverish the Muslims.
How else can we describe Dapo Abiodun's appointments of Thursday 23rd July 2020?
How can Dapo Abiodun explain an all-Christian membership of the state's Civil Service Commission, Teaching Service Commission (TESCOM) and the Agro Services Corporation? The governor has simply renamed those commissions Christian Services Commission although he is yet to announce it officially.
He gave Muslims 40% of the membership of the state's Housing Corporation, 33.3% in the Health Management Board and 40% in the Bulk Purchasing Board.
It is only in the Local Government Commission that Muslims have 60%. In all, Muslims have eleven (11) out of a total of forty-three (43) appointments".
The statement further reads, "Further analysis and deeper screening reveal the governor's real agenda of selling the state to Christians.
He plans to use the 100% Christian membership of the Civil Service Commission to ensure that all future employment into the civil service is for Christian applicants only.
Also, no single Muslim was appointed into the Teaching Service (TESCOM) for two main reasons. Firstly, to employ Christians only as teachers into Ogun State public schools.
Secondly, to perpetuate the age-long persecution of Muslim students and bring them under the undue influence of Christian teachers cum evangelists. This will facilitate the 'forceful' conversion of Muslim students to Christianity.
It is equally noteworthy that both Special Advisers to the Governor on Primary/Secondary Education and Tertiary Education are Christians.
Governor Dapo Abiodun of Ogun State has been grossly unfair to Muslims under him. He is not a just ruler. Good governance is not in his vocabulary. He has robbed Muslims of the state of the dividends of democracy. This is in a state where Muslims are the majority."