HURIWA seeks for the arrest of Prophet Odumeje, popularly known as Indaboski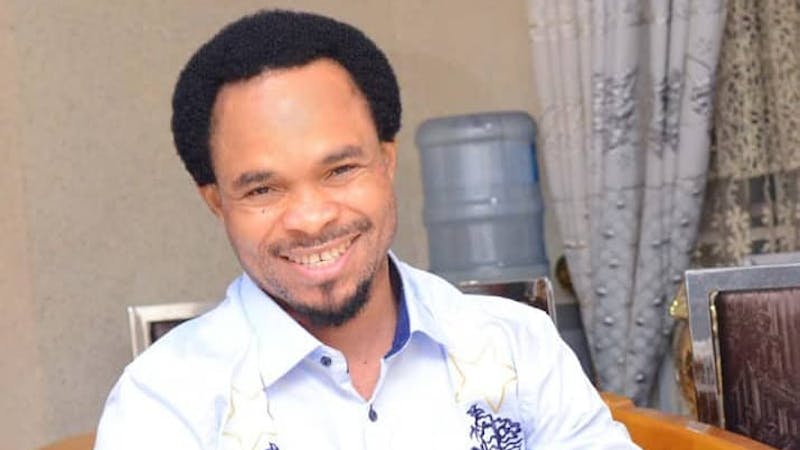 Human Rights Writers Association of Nigeria, (HURIWA) has accused the controversial Onitsha based prophet, Prophet Odumeje of abusing Nigerian Naira severally.
As a result of this, the group has asked the Governor, Central Bank of Nigeria, Godwin Emefiele to order for the arrest of the prophet.
HURIWA has shown concern that despite the disrespect and outright abuse of the Nigerian Naira and other currencies during his service which is usually transmitted live globally and aired on all social media platforms, the CBN has failed to take concrete and verifiable steps to arrest and prosecute the prophet.
The group noted that Odumeje, who also calls himself many other different names such as 'Liquid metal, Indaboski Phose, the war and fight himself' has constituted mainly to defacing of Nigeria's currency.
HURIWA cited Section 21(3) of CBN Act 2007 which stated that "spraying of, dancing or matching on the Naira or any note issued by the Bank (CBN) during social occasions or otherwise howsoever shall constitute abuse and defacing of the Naira or such note and shall be punishable under Sub-section 1 of this section."
The group further stated it has decided to approach President Muhammadu Buhari to charge him to compel all relevant agencies of government to begin the strict enforcement of the law.