'I wasn't talking to you but my children' – Pastor Adeboye to critics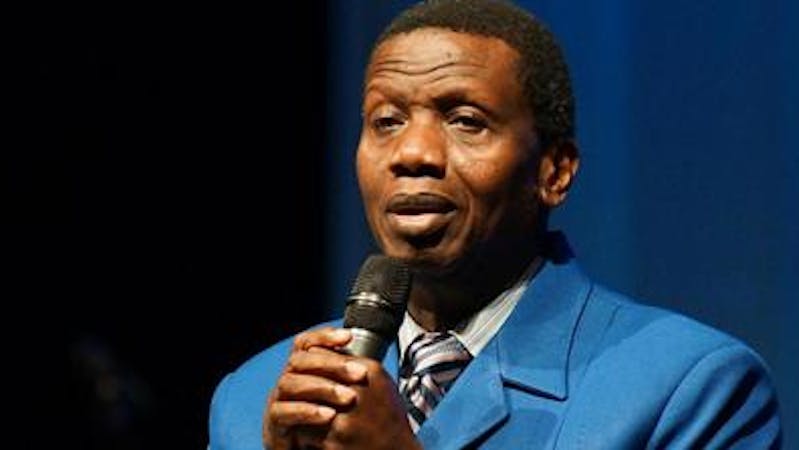 Pastor Enoch Adeboye, has told critics of his birthday message to wife Foluke last Monday, July 13, not to get worked up over it as it is for his children and not for them.
He reacted over the incident on Sunday, July 19, during his sermon.
In his words, "As a matter of fact, if there is a way of preaching this sermon just to my children alone, that is what I would have done.
Not because I'm selfish, but occasionally there are things you say to your children that would annoy outsiders. And you keep on saying, but I am not talking to you, I am talking to my children. But now, the lockdown has made the door open to everybody."
The G.O of RCCG Pastor Adeboye and wife
He further said "Some people see the glory but don't know the story. Some people see me and say all kinds of things. It's none of my business.
I don't need to answer you. I just need to keep on riding high with my king. I'm talking to my children, so others should not be angry with me. Before you take off, consider your landing."
Pastor Adeboye who penned a sweet message to his wife as she clocks seventy-two highlighted various lessons young brides should learn from his wife.
In a post on his Instagram page, Pastor Adeboye described his wife as a powerful woman, noting that she remains submissive despite how powerful she is.
He added that it is a terrible thing for a husband to see his wife as the head, adding that the man is the head of the home.
He continued by saying that his wife still cooks foods and serves him by herself no matter her busy schedule.
The Cleric pointed to how some young ladies these days leave everything to the house help.
"My wife still trims my nails for me; there was a time when I was a teacher and was staying far from town. She had to cut my hair during that period. She is the only partner of the Adeboye Corporation; she doesn't delegate her primary duties to anyone else."