RCCG declares 30-day fast for Nigeria, Katsina holds prayer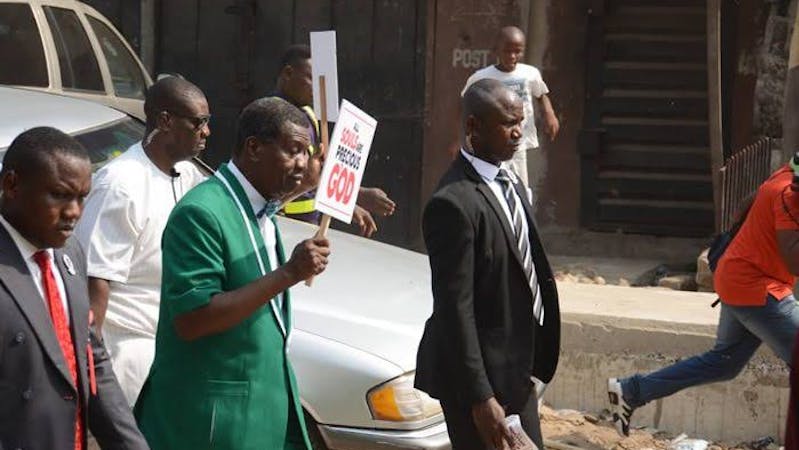 Pastor Enoch Adeboye, the Worldwide General Overseer of the Redeemed Christian Church of God, has given the directive for all members of the church to commence a 30-day prayer and fasting for Nigeria.
This was announced in a statement by the RCCG Assistant General Overseer, Admin and Personnel, Pastor Johnson Odesola.
According to the statement, the prayer and fasting programme would commence from November 1 with the tag, "Fasting and Prayer for Nigeria".
"Marathon fasting will hold between November 1 and November 14 for those who prefer that, and prayer guide shall be forwarded soon.
"Where possible, brethren should be encouraged to come together for prayers while ensuring that all COVID-19 government regulations and safety precautions are put in place", the statement partly read.
Just as RCCG is organizing prayers, clerics in the northern part of the country, Katsina precisely, have also called for special prayers for the peace and security of the state and the nation as a whole.
The prayers in Katsina were being organised by a group called Save Kastina Group. The group comprises of both Christian and Islamic clerics organizing prayers for the good of the nation.
Pastor Odulaja Samuel led the Christian clerics who prayed while the Muslim Clerics who offered prayers include Imam Rabiu Lawal, Mallam Nura Yaradua and Sheikh Ismail Alkashinawi.
The SKG coordinator, Hamza Saulawa speaking about the prayers said, "As patriotic Nigerians, we cannot afford to be onlookers.
"Our group has condemned in strongest terms, the violence of EndSARS protests. We call on Federal Government to constitute a separate panel that will probe the alleged incident of shooting at Lekki.
"Let us use this opportunity to advise our youths that there are hundreds of ways of civil approaches instead of violence".