TB Joshua, is he a real prophet of God? - Twitter thread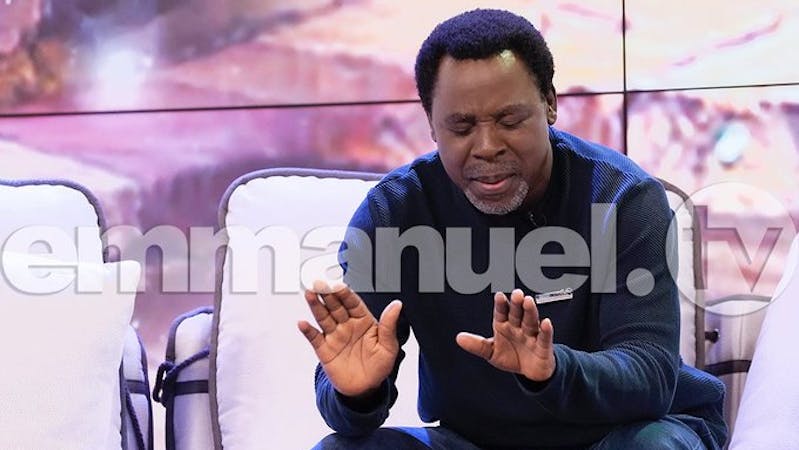 Prophet TB Joshua has been threading recently on Twitter regarding his prophecy on Coronavirus. Recall that the man of God prophesied that Coronavirus would only last for a few days, and it will go the way it came.
He prophesied this in his church, the Synagogue of all Nation that COVID-19 will disappear by March 27th.
Today is already March 26th, and Twitter users have taken to Twitter to call him out.
check out the video and comments on twitter
This is not the first time prophet TB Joshua has been on a serious backlash with the public, as he is notoriously known to prophesy and make claims about any possible event, some fulfilled the way he said it while some never happened at all.
Most recently, he wrongly prophesied about the past U.S Election, claiming that a woman will come out victorious just few days to the election. He later deleted his Facebook account and claimed he did not say "Woman" but rather "Woolman."