TB Joshua reveals what God says will happen after lockdown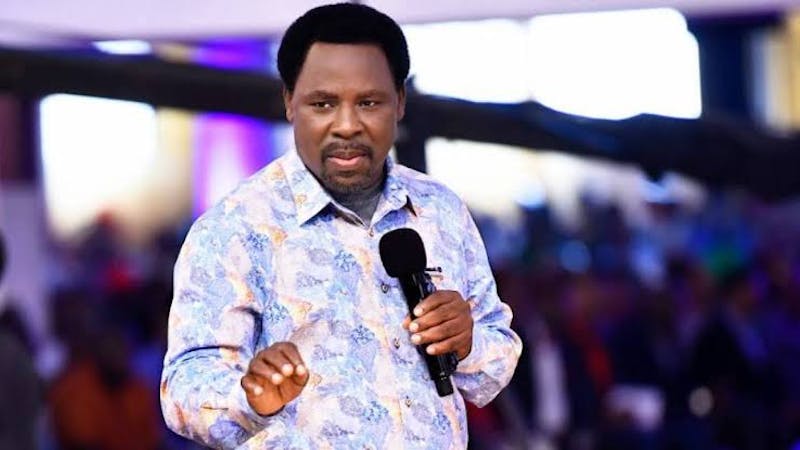 Prophet T.B Joshua, the founder and General Overseer of the Synagogue Church of All Nations, (SCOAN) has revealed that God told him that hard times would follow immediately after the lockdown.
Speaking during a live service on Emmanuel TV on Sunday, T.B Joshua advised everyone to cut their coat according to their cloth.
He further said that those who adjust to the new condition of things would be able to overcome and those who are unable to adapt will go by the level of their challenges, with downfall and death being the endpoint.
He gave a word of encouragement and asked those that have been affected in one way or the other not to despair for at the end of the tunnel comes light.
"If you don't get your job back or you don't get a proper job or a full-time job or you run into a loss or lose a loved one after this lockdown, don't despair; don't doubt your Guard.
God is about to establish you. Ask any successful man or woman, and they will tell you about how much disappointment and setback they had to endure to come to a new level in life.
For many, it was a sack letter, an accusation, a petition against them and they lost their job – but today they are established. I want to believe the similar signs I am seeing now will happen to many while others may lose loved ones or run into a loss.
I can see beyond many of our situations at hand. That is why I am telling you that behind that situation lies your future. After the lockdown, whatever disappointment you will receive or whatever happens – think deeply and you will see the reason this is happening to you."