We can't reopen churches, mosques now - Lagos, Oyo, Ogun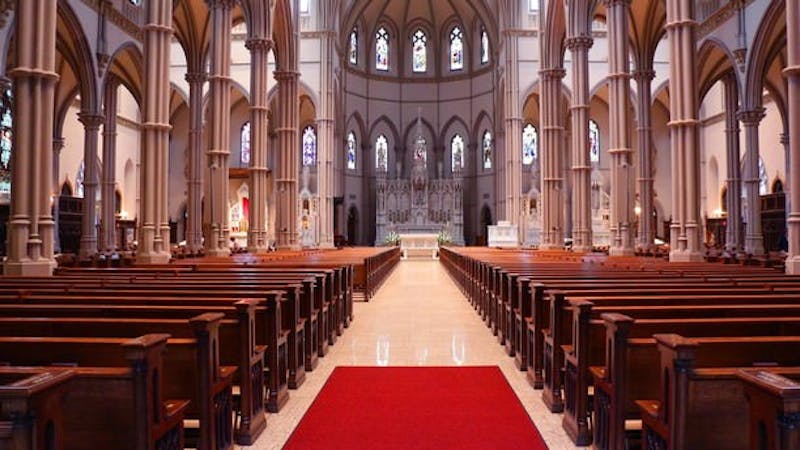 Worship places in some states within the country such as Lagos, Oyo and Ogun may not be reopened to worshippers just yet despite the Federal Government's lift of the ban on churches and mosques on Monday.
Lagos state says its worship centres may not be reopened as there have been disagreements on guidelines and protocols between religious leaders and the state government.
The Commissioner for Home Affairs, Prince Anofiu Elegushi, speaking during a ministerial press briefing on Tuesday said the possibility of reopening churches and mosques in tee state had been ruled out.
"Even before the pronouncement by the Federal Government, we had been having meetings with the religious leaders; we even had one with the Safety Commission to look at the possibility of reopening religious houses. We also had one with the leaders of two faith, and I want to tell you categorically that at that meeting, the possibility of reopening religious houses was ruled out totally.
"They claimed that they could not take responsibility for ensuring that 20 or 50 people are praying behind them. For instance, an Imam said he didn't know what will go on behind him immediately, he begins to lead the prayer. He said if more than 20 or 50 are staying behind him, he will not take responsibility for their presence.
"We all know Lagos is still having high figures. So, definitely, that will speak to our decision. But, the governor of the state will come out with further directives", Elegushi said.
The Oyo State COVID-19 Task Force, on the other hand, said it is yet to relax the ban on religious activities within the state and that the curfew hasn't been lifted. The Chief Press Secretary to Governor Seyi Mekinde, Taiwo Adisa took this decision following an online meeting.
His statement read in part, "This is because the task force is awaiting a risk, situation analysis report by a team of experts earlier commissioned to do so.
"The report is expected at the end of the week, and it's only after the report has been analysed by the task force that it can be in a position to make further clarifications".
The Ogun State Government said it would arrange for a meeting with religious leaders on the modalities that would be adopted before announcing the reopening of worship centres.
The Special Adviser to the Governor on Public Communications, Remmy Hazzan, on Tuesday, said, "What happened is the PTF lifted the presidential ban on religious worship asking each state to set its own protocol for return to worship centres".