2021 English premier league, EPL fixtures

By Ernest Sunday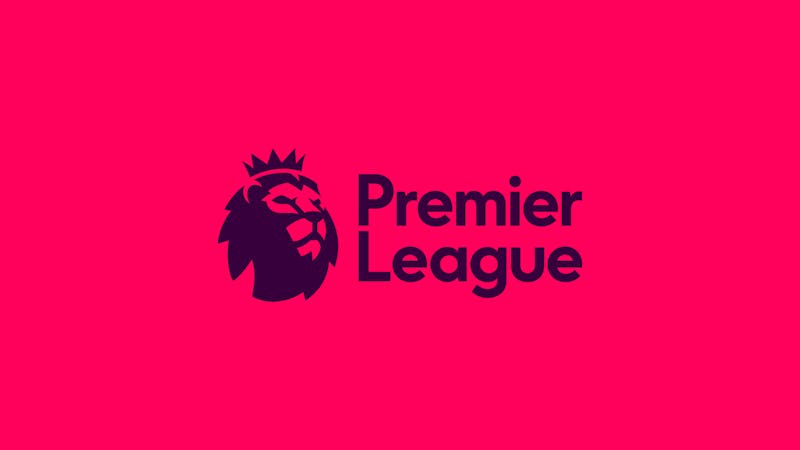 The complete list of 2021/2022 English Premier League EPL fixtures and their respective dates ahead of the upcoming season.
The English Premier League has released its match fixtures ahead of the 2021/2022 Premier League season. The fixtures only cover the date of the matches.
The time for the matches is yet to be released; Premier League only provided the dates for the match fixtures, which will be starting on August 14 2021.
Below is the complete list of the 2021 Premier League fixtures
List of 2021 English premier league, EPL fixtures

| | |
| --- | --- |
| | |
| | Burnley vs Brighton & Hove Albion |
| | Chelsea vs Crystal Palace |
| | |
| | Leicester City vs Wolverhampton Wanderers |
| | Manchester United vs Leeds United |
| | Newcastle United vs West Ham United |
| | Norwich City vs Liverpool |
| | Tottenham Hotspur vs Manchester City |
| | |
| | |
| | Aston Villa vs Newcastle United |
| | Brighton & Hove Albion vs Watford |
| | Crystal Palace vs Brentford |
| | |
| | |
| | Manchester City vs Norwich City |
| | Southampton vs Manchester United |
| | West Ham United vs Leicester City |
| | Wolverhampton Wanderers vs Tottenham Hotpurs |
| | |
| | Brighton & Hove Albion vs Everton |
| | |
| | |
| | Manchester City vs Arsenal |
| | Newcastle United vs Southampton |
| | Norwich City vs Leicester City |
| | Tottenham Hotspur vs Watford |
| | West Ham United vs Crystal Palace |
| | Wolverhampton Wanderers vs Manchester United |
| Saturday September 11, 2021 | |
| | Brentford vs Brighton & Hove Albion |
| | |
| | Crystal Palace vs Tottenham Hotspur |
| | |
| | Leeds United vs Liverpool |
| | Leicester City vs Manchester City |
| | Manchester United vs Newcastle United |
| | Southampton vs West Ham United |
| | Watford vs Wolverhampton Wanderers |
| Saturday September 18, 2021 | |
| | Brighton & Hove Albion vs Leicester City |
| | |
| | Liverpool vs Crystal Palace |
| | Manchester City vs Southampton |
| | Newcastle United vs Leeds United |
| | |
| | Tottenham Hotspur vs Chelsea |
| | West Ham United vs Manchester United |
| | Wolverhampton Wanderers vs Brentford |
| | Saturday September 25, 2021 |
| | |
| | Chelsea vs Manchester City |
| | Crystal Palace vs Brighton & Hove Albion |
| | |
| | Leeds United vs West Ham United |
| | Leicester City vs Burnley |
| | Manchester United vs Aston Villa |
| | Southampton vs Wolverhampton Wanderers |
| | Watford vs Newcastle United |
| | Brighton & Hove Albion vs Arsenal |
| | |
| | |
| | Crystal Palace vs Leicester City |
| | |
| | Liverpool vs Manchester City |
| | Manchester United vs Everton |
| | Tottenham Hotspur vs Aston Villa |
| | West Ham United vs Brentford |
| | Wolverhampton Wanderers vs Newcastle United |
| Saturday October 16, 2021 | Arsenal vs Crystal Palace |
| | Aston Villa vs Wolverhampton Wanderers |
| | |
| | Everton vs West Ham United |
| | Leicester City vs Manchester United |
| | Manchester City vs Burnley |
| | Newcastle United vs Tottenham Hotspur |
| | Norwich City vs Brighton & Hove Albion |
| | Southampton vs Leeds United |
| | |
| Saturday October 23, 2021 | |
| | Brentford vs Leicester City |
| | Brighton & Hove Albion vs Manchester City |
| | |
| | Crystal Palace vs Newcastle United |
| | |
| | Leeds United vs Wolverhampton Wanderers |
| | Manchester United vs Liverpool |
| | |
| | West Ham United vs Tottenham Hotspur |
| Saturday October 30, 2021 | Aston Villa vs West Ham United |
| | |
| | Leicester City vs Arsenal |
| | Liverpool vs Brighton & Hove Albion |
| | Manchester City vs Crystal Palace |
| | Newcastle United vs Chelsea |
| | Norwich City vs Leeds United |
| | Tottenham Hotspur vs Manchester United |
| | |
| | Wolverhampton Wanderers vs Everton |
| Saturday November 6, 2021 | |
| | Brentford vs Norwich City |
| | Brighton & Hove Albion vs Newcastle United |
| | |
| | Crystal Palace vs Wolverhampton Wanderers |
| | Everton vs Tottenham Hotspur |
| | Leeds United vs Leicester City |
| | Manchester United vs Manchester City |
| | Southampton vs Aston Villa |
| | West Ham United vs Liverpool |
| Saturday November 20, 2021 | Aston Villa vs Brighton & Hove Albion |
| | Burnley vs Crystal Palace |
| | Leicester City vs Chelsea |
| | |
| | Manchester City vs Everton |
| | Newcastle United vs Brentford |
| | Norwich City vs Southampton |
| | Tottenham Hotspur vs Leeds United |
| | |
| | Wolverhampton Wanderers vs West Ham United |
| Saturday November 27, 2021 | Arsenal vs Newcastle United |
| | |
| | Brighton & Hove Albion vs Leeds United |
| | Burnley vs Tottenham Hotspurs |
| | Chelsea vs Manchester United |
| | Crystal Palace vs Aston Villa |
| | Leicester City vs Watford |
| | |
| | Manchester City vs West Ham United |
| | Norwich City vs Wolverhampton Wanders |
| Tuesday November 30, 2021 | Aston Villa vs Manchester City |
| | |
| | Leeds United vs Crystal Palace |
| | |
| | West Ham United vs Brighton & Hove Albion |
| | Wolverhampton Wanderers vs Burnley |
| | Manchester United vs Arsenal |
| Wednesday December 1, 2021 | Newcastle United vs Norwich City |
| | Southampton vs Leicester City |
| Saturday December 4, 2021 | Aston Villa vs Leicester City |
| | |
| | Leeds United vs Brentford |
| | Manchester United vs Crystal Palace |
| | Newcastle United vs Burnley |
| | Southampton vs Brighton & Hove Albion |
| | Tottenham Hotspur vs Norwich City |
| | Watford vs Manchester City |
| | West Ham United vs Chelsea |
| | Wolverhampton vs Liverpool |
| Saturday December 11, 2021 | |
| | |
| | Brighton &Hove Albion vs Tottenham Hotspur |
| | Burnley vs West Ham United |
| | |
| | Crystal Palace vs Everton |
| | Leicester City vs Newcastle United |
| | Liverpool City vs Aston Villa |
| | Manchester City vs Wolverhampton |
| | Norwich City vs Manchester United |
| Tuesday December 14, 2021 | Arsenal vs West Ham United |
| | Brentford vs Manchester United |
| | Brighton & Hove Albion vs Wolverhampton Wanderers |
| | |
| | Leicester City vs Tottenham Hotspur |
| | Norwich City vs Aston Villa |
| | Crystal Palace vs Southampton |
| Wednesday December 15, 2021 | |
| | Liverpool vs Newcastle United |
| | Manchester City vs Leeds United |
| Saturday December 18, 2021 | |
| | Everton vs Leicester City |
| | |
| | Manchester United vs Brighton & Hove Albion |
| | Newcastle United vs Manchester City |
| | |
| | Tottenham Hotspur vs Liverpool |
| | Watford vs Crystal Palace |
| | West Ham United vs Norwich City |
| | Wolverhampton Wanderers vs Chelsea |
| Saturday December 26, 2021 | |
| | Brighton & Hove Albion vs Brentford |
| | |
| | Liverpool vs Leeds United |
| | Manchester City v Leicester City |
| | Newcastle United v Manchester United |
| | |
| | Tottenham Hotspur vs Crystal Palace |
| | West Ham United vs Southampton |
| | Wolverhampton Wanderers vs Watford |
| Tuesday December 28, 2021 | Arsenal vs Wolverhampton Wanderers |
| | Brentford vs Manchester City |
| | Chelsea vs Brighton & Hove Albion |
| | Crystal Palace vs Norwich City |
| | Everton vs Newcastle United |
| | Leeds United vs Aston Villa |
| | Leicester City vs Liverpool |
| | Manchester Unitwd vs Burnley |
| | Southampton vs Tottenham Hotspur |
| | Watford vs West Ham United |
| | Arsenal vs Manchester City |
| | |
| | |
| | Crystal Palace vs West Ham United |
| | Everton vs Brighton & Hove Albion |
| | |
| | Leicester City vs Norwich City |
| | Manchester United vs Wolverhampton Wanderers |
| | Southampton vs Newcastle United |
| | Watford vs Tottenham Hotspur |
| Saturday January 15, 2022 | Aston Villa vs Manchester United |
| | Brighton & Hove Albion vs Crystal Palace |
| | Burnley vs Leicester City |
| | |
| | Manchester City vs Chelsea |
| | Newcastle United vs Watford |
| | |
| | Tottenham Hotspur vs Arsenal |
| | West Ham United vs Leeds United |
| | Wolverhampton Wanderers vs Southampton |
| Saturday January 22, 2022 | |
| | Brentford vs Wolverhamton Wanderers |
| | Chelsea vs Tottenham Hotspur |
| | Crystal Palace vs Liverpool |
| | |
| | Leeds United vs Newcastle United |
| | Leicester City vs Brighton & Hove Albion |
| | Manchester United vs West Ham United |
| | Southampton vs Manchester City |
| | |
| | Aston Villa vs Leeds United |
| | Brighton & Hove Albion vs Chelsea |
| | Burnley vs Manchester United |
| | Norwich City vs Crystal Palace |
| | West Ham United vs Watford |
| | Wolverhampton Wanderers vs Arsenal |
| Wednesday February 9, 2022 | Newcastle UNited vs Everton |
| | Tottenham Hotspur vs Southampton |
| | Liverpool vs Leicester City |
| | Manchester City vs Brentford |
| Saturday February 12, 2022 | Brentford vs Crystal Palace |
| | |
| | |
| | |
| | Leicester City vs West Ham United |
| | Manchester United vs Southampton |
| | Newcastle United vs Aston Villa |
| | Norwich City vs Manchester City |
| | Tottenham Hotspur vs Wolverhampton Wanderers |
| | Watford vs Brighton & Hove Albion |
| Saturday February 19, 2022 | |
| | |
| | Brighton & Hove Albion vs Burnley |
| | Crystal Palace vs Chelsea |
| | Leeds United vs Manchester United |
| | Liverpool vs Norwich City |
| | Manchester City vs Tottenham Hotspur |
| | |
| | West Ham United vs Newcastle United |
| | Wolverhampton Wanderers vs Leicester City |
| Saturday February 26, 2022 | |
| | Brentford vs Newcastle United |
| | Brighton & Hove Albion vs Aston Villa |
| | Chelsea vs Leicester City |
| | Crystal Palace vs Burnley |
| | Everton vs Manchester City |
| | Leeds United vs Tottenham Hotspur |
| | Manchester United vs Watford |
| | Southampton vs Norwich City |
| | West Ham United vs Wolverhampton Wanderers |
| | Aston Villa vs Southampton |
| | |
| | Leicester City vs Leeds United |
| | Liverpool vs West Ham United |
| | Manchester City vs Manchester United |
| | Newcastle United vs Brighton & Hove Albion |
| | Norwich City vs Brentford |
| | Tottenham Hotspur vs Everton |
| | |
| | Wolverhampton Wanderers vs Crystal Palace |
| | Arsenal vs Leicester City |
| | |
| | Brighton & Hove Albion vs Liverpool |
| | Chelsea vs Newcastle United |
| | Crystal Palace vs Manchester City |
| | Everton vs Wolverhampton Wanderers |
| | Leeds United vs Norwich City |
| | Manchester United vs Tottenham Hotspur |
| | |
| | West Ham United vs Aston Villa |
| | |
| | |
| | Leicester City vs Brentford |
| | Liverpool vs Manchester United |
| | Manchester City vs Brighton & Hove Albion |
| | Newcastle United vs Crystal Palace |
| | |
| | Tottenham Hotspur vs West Ham United |
| | |
| | Wolverhampton Wanderers vs Leeds United |
| | Brighton & Hove Albion vs Norwich City |
| | Burnley vs Manchester City |
| | |
| | Crystal Palace vs Arsenal |
| | Leeds United vs Southampton |
| | |
| | Manchester United vs Leicester City |
| | Tottenham Hotspur vs Newcastle United |
| | West Ham United vs Everton |
| | Wolverhampton Wanderers vs Aston Villa |
| | Arsenal vs Brighton & Hove Albion |
| | Aston Villa vs Tottenham Hotspur |
| | Brentford vs West Ham United |
| | Everton vs Manchester United |
| | Leicester City vs Crystal Palace |
| | Manchester City vs Liverpool |
| | Newcastle United vs Wolverhampton |
| | |
| | |
| | |
| | |
| | Everton vs Crystal Palace |
| | |
| | Manchester United vs Norwich City |
| | Newcastle United vs Leicester City |
| | |
| | Tottenham Hotspur vs Brighton & Hove Albion |
| | |
| | West Ham United vs Burnley |
| | Wolverhampton Wanderers vs Manchester City |
| | Arsenal vs Manchester United |
| | Brentford v Tottenham Hottspur |
| | Brighton & Hove Albion vs Southampton |
| | Burnley vs Wolverhampton Wanderers |
| | Chelsea vs West Ham United |
| | Crystal Palace vs Leeds United |
| | Leicester City vs Aston Villa |
| | |
| | Manchester City vs Watford |
| | Norwich City vs Newcastle United |
| | Aston Villa vs Norwich City |
| | |
| | Leeds United vs Manchester City |
| | Manchester United vs Brentford |
| | Newcastle United vs Liverpool |
| | Southampton vs Crystal Palace |
| | Tottenham Hotspur vs Leicester City |
| | |
| | West Ham United vs Arsenal |
| | Wolverhampton Wanderers vs Brighton & Hove Albion |
| | |
| | |
| | Brighton & Hove Albion vs Manchester United |
| | |
| | Chelsea vs Wolverhampton Wanderers |
| | Crystal Palace vs Watford |
| | Leicester City vs Everton |
| | Liverpool vs Tottenham Hotspur |
| | Manchester City vs Newcastle United |
| | Norwich City vs West Ham United |
| | Aston Villa vs Crystal Palace |
| | |
| | Leeds United vs Brighton & Hove Albion |
| | Manchester United vs Chelsea |
| | Newcastle United vs Arsenal |
| | |
| | Tottenham Hotspur vs Burnley |
| | Watford vs Leicester Coty |
| | West Ham United vs Manchester City |
| | Wolverhampton Wanderers vs Norwich City |
| | |
| | Brentford vs Leeds United |
| | Brighton & Hove Albion sv West Ham United |
| | Burnley vs Newcastle United |
| | |
| | Crystal Palace vs Manchester United |
| | Leicester City vs Southampton |
| | Liverpool vs Wolverhampton Wanderers |
| | Manchester City vs Aston Villa |
| | Norwich City vs Tottenham Hotspur |