Arsenal and Mikel Arteta left pondering if Mesut Ozil is the missing link

By Ernest Sunday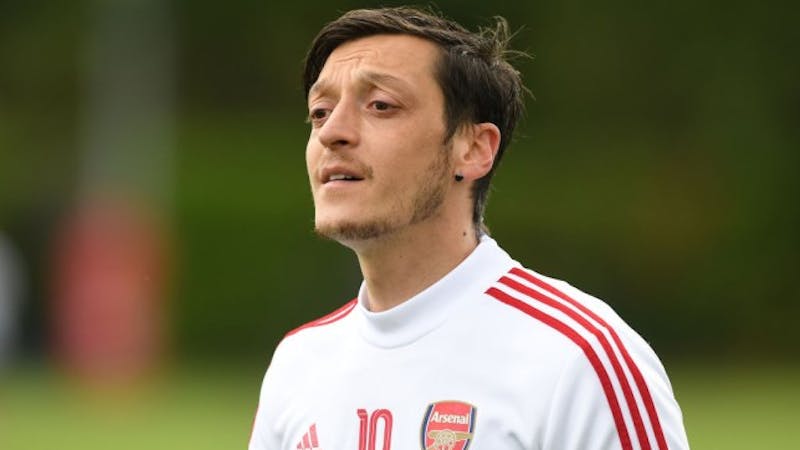 The absence of Arsenal's Mesut Ozil in Mikel Arteta's team in the first half of the season has been a thing of concern for Arsenal fans due to their present poor form in the Premier League.
Mikel Arteta's Arsenal form this season has been one of the worst in the history of the club even after signing some players in the summer transfer window.
To solve the problem of midfield in Arsenal, Mikel Arteta signed defensive midfielder Thomas Partey from Spanish club Atletico Madrid and also extended a loan contract for Dani Ceballos from Real Madrid.
Before the beginning of the season, Mikel Arteta failed to include Mesut Ozil who has been Arsenal's best creative midfielder in years in his first half of the season's squad list something awful for any coach to do.
Mesut Ozil has not played any match for Arsenal in the 2020 season after he was removed from Arsenal's first half of the season's squad list
Since the time of former Arsenal's legendary coach Arsene Wenger Mesut Ozil has been the club's best creative midfielder and also one of the best creative midfielders in the Premier League with his assists and ability to create space for strikers.
The likes of Pierre-Emerick Aubameyang and Alexandre Lacazette who have been Arsenal's main strikers for some years have enjoyed scoring many goals in a season from Mesut Ozil's assists.
The absence of Mesut Ozil in Arteta's squad has cost Arsenal who has created fewer chances 13 this season that bottom table Sheffield United who has created 15 chances and are now in the 15 positions of the Premier League table just 5 points away from the relegation zone.
Mikel Arteta's team has failed to score goals for some time now scoring only two goals in their last seven Premier League games and also finding it difficult at the Premier League games.
Arsenal's captain Pierre-Emerick Aubameyang who has always been the club's highest goal scorer since he signed for Arsenal from Borussia Dortmund has found it difficult to score this season with only two goals in the last 12 Premier League appearances due to lack of creativity.
With the less creativity in the current squad, Arsenal and Mikel Arteta will be thinking of recalling the midfield magician, Mesut Ozil in the second half of the season to save them from their season's poor run of form.
Mesut Ozil, who was tipped to be moving away from the Premier League, might consider staying to help bring back the club to its winning ways.
Mesut Ozil might also decide to go out in the January transfer due to how badly Arsenal and Mikel Arteta have treated him this season.