Manchester United targets 21-year-old Aurélien Tchouaméni tipped the next Paul Pogba

By Ernest Sunday
Manchester United is keeping tabs on French, and Monaco's 21-year-old wonder-kid tipped as the next Paul Pogba.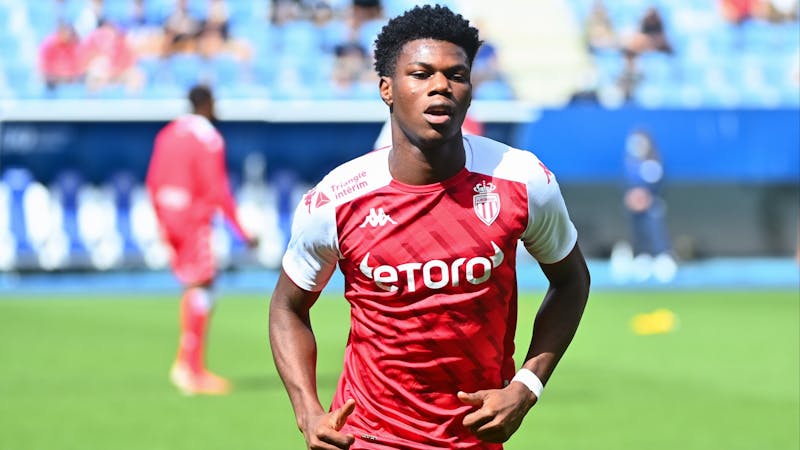 Manchester United is in earnest pursuit of Monaco's young talent Aurélien Tchouaméni as Paul Pogba's replacement. Reports from Manchesterunitedevening news confirmed that Old Trafford is leading the race for his signature despite interest from other European clubs.
Chelsea and Liverpool are also interested in Tchouaméni, who has enjoyed a two and half-season at Stade Louis II. Last season, Chelsea monitored the young star when their attempt to sign Atletico Madrid's midfielder Saúl Ñíguez almost fell through.
Since last season, Aurélien Tchouaméni has featured 88 times for Monaco after playing only three matches in his first season at the club. He has been involved in Monaco's League and European games.
Tchouaméni is one of the best talents in French Ligue 1. he is highly rated, if he continues in this trajectory, Tchouaméni could become one of the best in the world. At 21, Tchouaméni already has five caps on his name in the French national team.
He was among the French's national team that won the recent European Nations League title. Tchouaméni was featured in the tournament's final, replacing the injured N'Golo Kante in the team's lineup.
Tchouaméni's talent is compared to Paul Pogba's. Manchester United is keeping tabs on the talented superstar and targets him as a perfect replacement for Pogba, who could leave Old Trafford on a free transfer at the end of the season.
Paul Pogba's contract at Manchester United expires at the end of the season, with the Frenchman stalling on contract offers from the club.
The race for Aurélien Tchouaméni's signature
Manchester United is leading the race for the signing of Aurélien Tchouaméni. With interest from Real Madrid, Chelsea, and German giant's Bayern Munich, Tchouaméni is the next transfer hotcake after Eduardo Camavinga.
Tchouaméni is a force in the midfield. At a frame of 1.87m, just 0.04 below Pogba's, the 21-year old is shaped perfectly for the role of a modern and powerful midfielder that would have no troubles adapting to the English game.
Tchouaméni is highly rated and is praised by his coaches and teammates, including Paul Pogba. In an interview with RTL, Pogba lavished praise on him, saying:
"He is very, very good. He is not a boy; he's a man. It is my pleasure to play next to him. He brings a lot of energy—a lot of energy, extraordinary technical and physical quality. We wish him to play lots of matches. and that I am always at his side."
Manchester United is keeping a close eye on him, while the club tries to convince Pogba that his future remains at the Old Trafford. If Pogba's situation does not change, Manchester UNited's Hierarchy will swoop for Tchouaméni in the summer.