Best football boots in 2021: For every position
By Innocent Benjamin
Having great shooting, passing or dribbling ability is a doorway to success in football. But owning one of the best football boots might just be the key to accessing that door.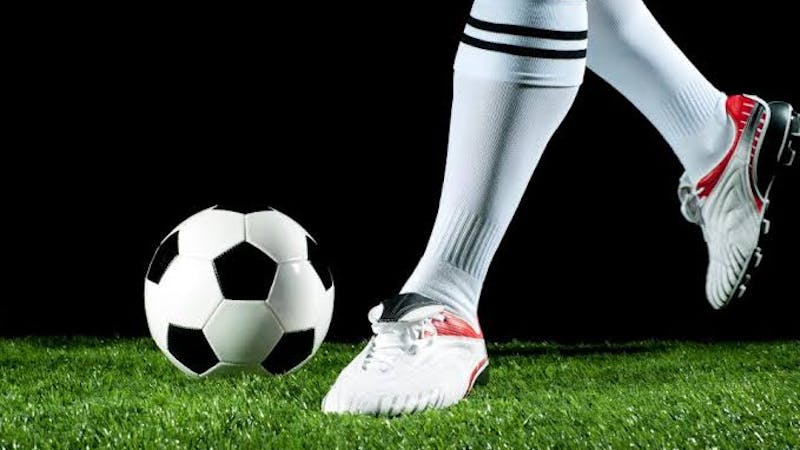 It is almost impossible to play good sublime football without a quality pair of football shoes. The best football boots can provide protection, stability and flexibility, allowing you to better showcase your football skills on the pitch of play.
But with there being countless soccer footwear in the market, it might prove a tall task to choose the best or most suitable football boots.
Therefore, I will today be recommending the 7 best football boots in 2021 that are so far my favorite and most satisfying. But before that, let's first break down how to choose the best football boots that suits different playing styles and positions.
How to choose the right football boots (Soccer boot purchase points)
1. Stud type/type of court
The football boot you choose should be suitable for the type of venue you plan to play in. If the type of studs are completely inappropriate for the surface of the playing field, you might easily be let down by your performance.
There are different types of football surfaces, such as: cement, sand, artificial grass, astro turf, natural grass, and so on. In this sense, different venues match different types of boot stud.
1.1 Types of boot stud
Boot studs are divided into:
FG (firm ground), 
AG (Artificial Grass), 
SG (soft grass), 
HG (hard ground), 
TF (Turf Trainers), and
MG(multi -ground). 
FG is suitable for dealing with natural lawns, has the longest stud length, and provides the best grip and quick start. 
AG is suitable for artificial rubber granular lawns. The number of studs is dense and large. It pays attention to the flexibility of changing directions and turns, and it also balances the starting speed and ankle protection;
SG is suitable for professional natural grass. In most cases, it is made of metal, and the number of nails are relatively small, so it can cope with soft grass.
HG is suitable for relatively hard natural grass or artificial grass. The length of shoe studs is a little longer than AG, and the hardness is a little softer than FG. In summary, the stud length is short.
TF is suitable for hard artificial grass or sandy ground. The length of stud is the shortest, but they are also the most densely arranged. The number is large, and the grip is not strong, but this type of shoe can protect the ankle well. 
MG is suitable for artificial grass, both for training and competition. The studs are arranged densely and the length and hardness are moderate. In short, the balance is the best.
2. Playing position and style
Modern football boots might be synonymous to fashion, but the primary aim of a good football boot is to achieve a unique balance between power, speed and control to match the players' different positions on the court.
You have to choose a boot that suits your position and style.
As a striker in your team, if you want to steadily shoot the football, or actively attack, a pair of light shoes that help to control the ball is very suitable.
For forwards, like wingers, a lot of dribbling and passing, and even shooting are necessary, therefore, a pair of lightweight football boots can improve your speed and confidence.
Defenders need tough, protective and supportive football boots to get enough support and protection, while focusing on defense.
Therefore, for everyone, the best football boots vary. You have to see if the functional design of the boot is suitable for your style of play.
3. Comfort
Only by wearing comfortable football boots can you concentrate optimally on the pitch. Uncomfortable feelings can distract you, therefore, when choosing football boots, consider how convenient the shoes are. 
There is also the question of whether the boot size fits the size of your feet. If it is too narrow or not suitable for the foot shape, it is easy to cause blisters or toenail congestion.
Best football boots 2021: At a glance
Without further ado, here are the best football boots in 2021 to boot you to footballing glory:
Nike Tiempo Legend 8
Adidas Predator Mutator 20+
Black Puma King
Nike Phantom Venom Elite
Nike Premier 2
Adidas Goletto VII
Puma Future 5.1 NETFIT
1. Nike Tiempo Legend 8
Best football boots for defenders
Popularly won by: Sergio Ramos, Gerard Piqué and Virgil Van Dijk
Nike's Tiempo Legend boots have reached the 8th generation and have cemented its status as one of the best football boots in 2021. This is a very successful series, partly because of its great comfort.
At the top of the Tiempo Legend VIIII series is Elite, whose price is subsequently the highest, but cheaper styles, such as Pro and Academy are also available. For this football boot, there is always one that suits footballers of any category or position.
Elite's Flyknit upper allows for excellent dribbling, shooting and passing touch, as well as excellent support ability. The tongue and thickened heel leaves a very good feel on the feet. 
The high-quality kangaroo leather upper material also makes this a superb football boot for modern footballers. In fact, the overall comfort of this model of boots is at its highest level. 
The latest version of Tiempo Legend 8 adds Nike's Quad-Fit mesh on the forefoot and a wrap-around shoe tongue. It has a tight wrap and fit, and at the same time is comfortable, allowing you to concentrate, shoot or pass accurately at any time as well as keep possession of the ball.
Whether you choose Elite, Pro or Academy, you can be rest assured that no matter your selection, you will be purchasing an extremely comfortable football boot that is also handsome in appearance.
Types of studs: AG, FG, SG
Recommended reason:
Comfortable foot feel
Excellent ball control
Breathable
Elastic and supportive upper
Brief summary:
The eighth generation of Nike Tiempo Legend allows for top performance and unparalleled comfort. The upper has very good support and touch.
2. Adidas Predator Mutator 20+
Best football boots for midfielders
Popularly won by: Paul Pogba, Dele Alli and Mesut Özil
This soccer boot is the latest version of the Predator series and one of the best football boots to own in 2021. It has both a gorgeous appearance and unparalleled practicality. 
For any football enthusiast who pays attention to touch, foot feel, flexibility and other practical performance, this football boot is the perfect choice.
The vamp adopts Adidas' brand-new Demonskin technology, and the tiny spikes on it create a new contact form for the vamp and football. This added design is not only good for dribbling, but also helps you create the perfect spin when shooting or passing the ball. 
The lightweight textile upper has a very comfortable wrapping feel, while tightness and support are also strong. The material of the upper is very elastic, the boot is designed to wrap the ankle, and the elastic material gives the ankle a certain degree of protection.
Predator has only one real disadvantage, which is its relatively high price, especially since the latest boots have just been recently launched. If price is a major criteria for your purchase, you can also look at other cheaper and very good shoes in this series. 
There are the Predator 20.1 and 19 versions of the previous season which are relatively cheaper.
Types of studs: FG, SG, Turf(TF), Indoor
Recommended reason:
Brand new Demonskin, great ball control
The upper material has good elasticity, good wrapping feeling and strong support
Good-looking design
Brief summary:
The new Adidas Predator series of boots is one of the best football boots in 2021, as it brandishes the unprecedented Demonskin vamp technology
This soccer boot also brings excellent dribbling and touch when shooting, while also ensuring the covering and support of the vamp.
3. Black Puma King
Best football boots for goalkeepers
The Puma King football boot is an absolute classic for football players, just like Jordan1 for basketball enthusiasts.
This long-established soccer boot can fully cope with the rhythm and pace of today's games, thanks to Puma's advanced sole and upper combination technology. There is also the design of the central shoelace, which ensures that players are as stable as a rock on the football field.
The Puma King leather material plus spiral MG short nails is known for its stunted foot feel, ball feel and touch. It provides players with extra comfort and stability and helps you play to your maximum ability on grass.
If you are a defender or goalkeeper and are not so keen on the stylish appearance of modern football boots, then this ancient football boot is tailor-made for you, because the bolt-on shoe studs in your offensive or defensive running provides excellent grip and support when moving.
Many football players, such as Pele, John Cruyff, Diego Maradona, Lothar Mateus and Paul Gascoigne have worn this famous football boot to very obvious success. Unforgettable games that have amused and bemused fans, as well as spectators, are down to this legend of a boot.
Types of studs: FG
Recommended reason:
Super classic football boots
Retro look design
Very good foot feel and fit ball feel
Very supportive
Good grip
Brief summary:
A super classic soccer footwear with a lot of history as one of the best football boots of all time. Although it is not a modern shoe, its performance is by no means inferior to modern football shoes. The Puma king has excellent grip, support and foot feel, which makes it one of the best football boot to spend good money on
4. Nike Phantom Venom Elite
Best football boots for forwards
Popularly worn by: Robert Lewandowski, Harry Kane, Marcus Rashford, Alex Morgan and Mauro Icardi
A very innovative football boot, Phantom Venom Elite is designed to help forwards attack and defend better on the football field.
As one of the best football boots in the world, it adopts a full Flyknit upper design, which is breathable and elastic. The design emphasizes improving the player's strength and accuracy, so that the player can get perfect support at every step and every touch, while creating powerful and accurate attacks and shots.
The shoes are very light, the tongue is knitted material, the appearance is very handsome and extends to your feet. In essence, the overall comfort of this shoe is absolutely top-notch, which is why it ranks comfortably as one of the best football boots in 2021. 
Phantom Venom Elite's FG top (gummy spike) extends from toe to heel to provide multi-directional grip and at the same time provide full flexibility for your feet.
Forwards like Harry Kane and Robert Lewandowski also put on this pair of weapons to effectively improve their scoring record and it is no surprise that these players are famous for their deadly finishing. 
If your playing habits and style are like them, or you are used to playing high up the pitch, this pair of Phantom Venom Elite will definitely add an offensive talent to your legs.
Types of studs: FG
Recommended reason:
Designed for forwards
Nike Flyknit upper, full of support
Good grip
Brief summary:
One of the best football boots in 2021, the Nike Phantom Venom Elite is very suitable for forwards. The upper uses Nike Flyknit technology, which is breathable and has excellent support, allowing you to grasp every touch and create powerful and accurate attacks as well as passes and shots.
5. Nike Premier 2
Best football boot for wet pitches
The Nike Premier 2 SG is the best football boot to wear when the pitch is a little wet, or when playing on softer courts such as natural grass. 
The shoes use fixed and detachable studs, and you can feel their very strong grip even in softer courts. Its anti-clogging design helps prevent mud from sticking to the soles, allowing you to fully concentrate on the game.
The upper of Premier 2 is made of kangaroo leather, which is very comfortable and fits the feet. The touch of the boot to the ball is very good, allowing you to give the best performance in dribbling or shooting. The foldable tongue design covers the laces to provide a smoother upper to help the shot.
Compared with many modern football boots, the black version is very low-key, but there are also some more visually impactful colors to choose from. Nonetheless, it is undoubtedly one of the best football boots in 2021.
Types of studs: FG, SG
Recommended reason:
Perfect for wet or soft venues
Excellent grip
The wrapping feels great
Good touch to the ball
Brief summary:
The Nike Premier 2 is a football boot designed for soft natural grass or wet grass. It has excellent grip, full stability, comfortable upper, good wrapping feeling, and allows for very satisfying touches.
6. Adidas Goletto VII
Whether it is basketball or football, Adidas is very good, such as this pair in football. Every player is eager to dominate their opponents in a fast-paced game. Adidas is very aware of these ideas, so they designed this Adidas Goletto VII football boot. 
This shoe is light, strong, and has excellent grip, specifications that make it one of the best football boots in 2021. 
It allows you to play at your speed, either slow, gradual pace, or a quick start, especially when playing with the FG style on dry natural grass.
The upper of this excellent sneaker is made of tough synthetic leather, so when you need to run back and forth, it can keep your feet light. 
In addition, the FG type of glue spikes can provide super grip and let you maintain absolute stability when holding the ball on the grass at high speeds. 
Moreover, the shoelaces of this boot cover a relatively large area, which can provide a tight fit, a thicker neckline, and a cushioning insole, allowing you to enjoy the maximum comfort and stability throughout the game. This ranks it as not only one of the best football boots in 2021 but arguably the best football boot for wide feet. 
Types of studs: Turf, FG
Recommended reason:
Strong support
High stability
Tight wrap
Comfortable to wear
Brief summary:
A football boot designed to play at the player's speed. Has a low-key appearance design, but has very good stability and support, as well as a good sense of comfort.
7. Puma Future 5.1 NETFIT
Best football boots for any foot type
Popularly worn by: Antoine Griezmann, Marco Reus and Luis Suarez
The innovative design of Puma Future 5.1 NetFit brings the best fit and coverage, and it is suitable for any foot type. This boot has so many intricate features that it would have been a crime to leave it out of this list of best football boots in 2021.
Most of the upper area is a mesh material design with many holes, so you can tie the laces in any way you like. 
When you first wear it, it may take some time to adjust the boots to a suitable degree of wrapping and tightness. Boots can provide the fit that any sneaker can provide, so anyone can adjust to the most perfect fit and sense of wrapping.
In addition to the mesh fabric material, its knitted upper also helps you feel when you control the ball and shoot the ball, so you don't have to worry about the mesh fabric having a negative impact on your ball control. 
The sole has a mixed combination of leaf-shaped and tapered studs. The arrangement of the studs is particularly unique, so that you can start quickly and also help you speed when making sharp turns and running straight.
Types of studs: FG, SG, AG
Recommended reason:
Can be adjusted to a perfect fit
Suitable for any foot type
Excellent touch
The studs provide good grip and stability
Brief summary:
A shoe with a very innovative upper design that can be freely adjusted to the best fit and wrapping feeling. The upper has a good ball control touch, and the arrangement of the studs contributes to the grip and stability.