Chelsea and Frank Lampard, the new era is here

By Ernest Sunday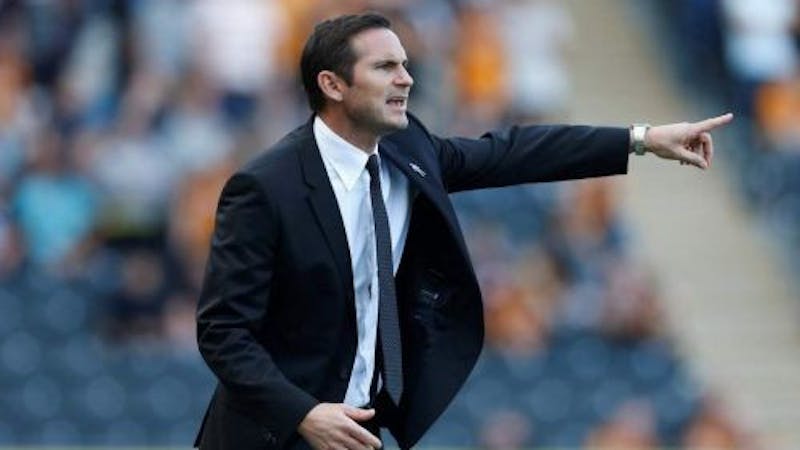 Chelsea manager Frank Lampard has been a sensation to Chelsea football club and its fans since replacing former Chelsea and presently Juventus manager Maurizio Sarri.
Lampard joined the blues on 4 July 2019 from championship side Derby county as the new head coach on a three-year contract, making him the first English manager to manage the side in over two decades.
Since he arrived at Stamford Bridge, it has been a revolution for the club with his mentality, philosophy, and approach towards his team.
During former manager [ Sarri], the team's starting eleven was filled with old players like Higuain, Marcos Alonso and David Luiz [offloaded by Lampard] with an average age of 31.
But for Lampard, he believes in giving young players opportunity, a tradition which Chelsea has lacked over the years; the old player era has gone.
He has filled the team with young players from the academy team in the likes of Mason Mount 21, who he brought back from his former club Derby County on loan, Tammy Abraham, Billy Gilmour, Reece James Fikayo Tomori with an average age of 21.
Having such a young squad has made Chelsea's pattern of playing to change, young players with more potentials.
The team has played more of flowing attacking football, feeding in Tammy Abraham in the front of goal, then backing him up with Pulisic, Kovacic and Williams.
Tammy Abraham has been a sensation for Chelsea since he was made the first choice in the number 9 role by Lampard, dropping the likes of Oliver Giroud 33years and Michy Batshuayi 26 years; he has scored 13 goals in the Premier League.
On Lampard,s arrival to Samford Bridge, the club was banned by FIFA after the club was found guilty of a serious and systemic breach of the rules regarding their dealings with overseas players under 18.
But Lampard has managed the team wisely, selling the players that were a liability to the club, such as David Luiz and Danny Drink Water.
In the transfer market, Lampard has signed Hakim Ziyech from Netherland champion ajax at a low price of £33.3m, the midfielder who suppose to be valued at around £55m or £60m, will help to boost the attacking pace of the team.
He has also agreed to sign RB Leipzig striker Timo Werner on €50m, one of the best negotiations the club has done over the years. Werner was valued at around €80m. Still, Chelsea has done a lot of good negotiation reducing such value to €50m.
The two players he has signed already will boost his squad to compete for the Premier trophy next season.