"Dessers was too accommodating to Onuachu" - ex-Ajax striker
By Innocent Benjamin
A former Ajax striker believes that wavemakaking Cyriel Dessers shouldn't have left Genk and was too accommodating to goal machine, Paul Onuachu.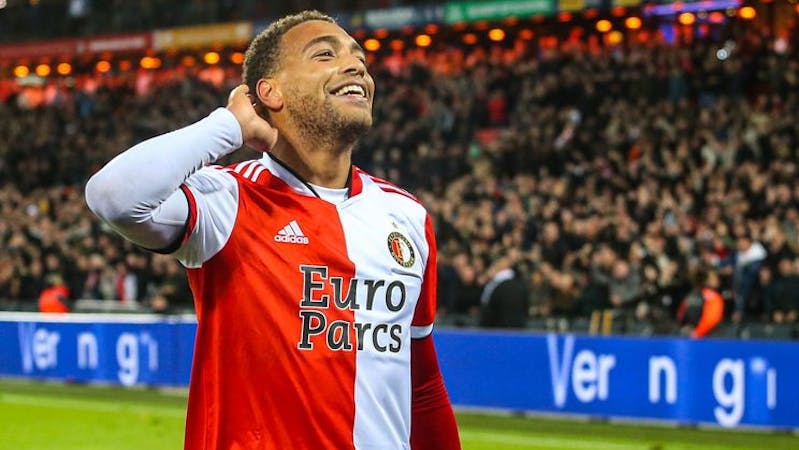 After scoring three late winning goals off the bench in the space of eight days, Feyenoord and Nigeria's Cyriel Dessers has become an epitome of heroism in the Netherlands. 
With his qualities earning Feyenoord a vital top 3 place going into the international break, just two points off leaders Ajax, the plaudits have been trickling-in and in numbers.
But former Ajax, Anderlecht and Genk striker, Tom Soetaers, believes the player shouldn't even be a substitute in the first place:
"He cannot be satisfied with the status of supersub. In my view he has the qualities to be a first choice and he can also express that ambition. For a striker I don't find it flattering to be called supersub," he told Het Belang Van Limburg.
The Belgian, who is now a football coach, also believes that Cyriel Dessers shouldn't have left Genk, adding that he was too accommodating to Paul Onuachu during his time in Belgium.
"At Genk he was outflanked by Onuachu. A tough competitor, that's true. But he was too accommodating. 
"When Genk reached Ugbo at the end of last season, he already saw himself becoming third striker. Then it is easy for a club to push you aside. While I think he can do more than Ugbo."
In Belgium, Dessers is highly reputed for his leadership qualities, having led Genk's charge for top 2 last season from the bench. He was very or excessively, and according to Soetaers, accommodating to Onuachu being first choice, which saw him being handed the captaincy armband in just his first season.
Feyenoord now merchandising Dessers' hero status
Capitalizing on his new found fame, Feyenoord have begun merchandising the Nigerian by giving out a new shirt with the number 92. The shirt which will be signed by Dessers symbolises the time he got both league winners for Feyenoord against Sparta Rotterdam and AZ.
Yesterday the player received the shirt at the clubs training complex and voiced appreciation for the present:
"Can I still change numbers during the season? Surely no?"
The shirt is being given away via social media. Supporters must respond under the Instagram post 92 and then automatically participate. 
For the sake of clarity, the club also announced that the attacker will simply finish the season with number 33.