Frank Lampard admits to being under pressure after Manchester City defeat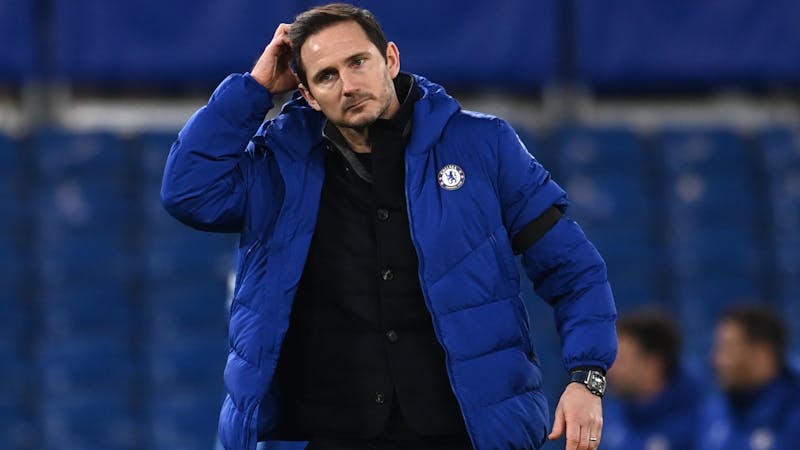 Chelsea's manager Frank Lampard has admitted that he is under pressure at the club after his team was defeated 3-1 by Manchester City.
Chelsea's lost against Manchester City at Stamford Bridge makes it their fourth defeat in their last six Premier League games, winning only one game against West Ham United and drawing one against Aston Villa.
Frank Lampard has stated that he expected a difficult time in his team having warned his players, not to over rejoice after their 3-1 win against Leeds United last month.
"I expected periods of difficulty this year. I said it when we beat Leeds and people were championing us to be title contenders. I know it doesn't come that easy. I know where we are at. 
Chelsea's players were frustrated in the game after Manchester City took an early 3-0 lead in the first half at Stamford Bridge
"One month ago people were asking when I'm signing a new contract, and now people will be saying different things because in a tight, busy period we have lost four games of football in quick succession.
"The pressure remains constant in this job. In tough moments that will be there, I'm not unaware of that. My job is to keep working and lift the players who felt the differences between City in the first half. 
Frank Lampard also said that he continue to work hard to lift his team and return them to winning ways. He added that he is fighting to bring up his team up to Manchester City's level but insisted it will take time for his new players to adapt to the Premier League.
"We are fighting to try and match their levels, and I know it takes us time. The reality is that many of the players who have come in are new, are young, have been injured, and haven't played together. It was the first time I've been able to play Ziyech, Pulisic and Werner in the same team.
"Without a doubt, we have the character to get out of it, because we went 16 games unbeaten. What we can control is what we do tonight and tomorrow and the next day and what we do against Morecambe and what we do against Fulham.'
Frank Lampard's team, will be playing their next Premier League match against Fulham away on January 15, 2021, and he will be hoping to bounce them back to start winning matches again