Harry Kane to leave Tottenham and achieve successful career

By Ernest Sunday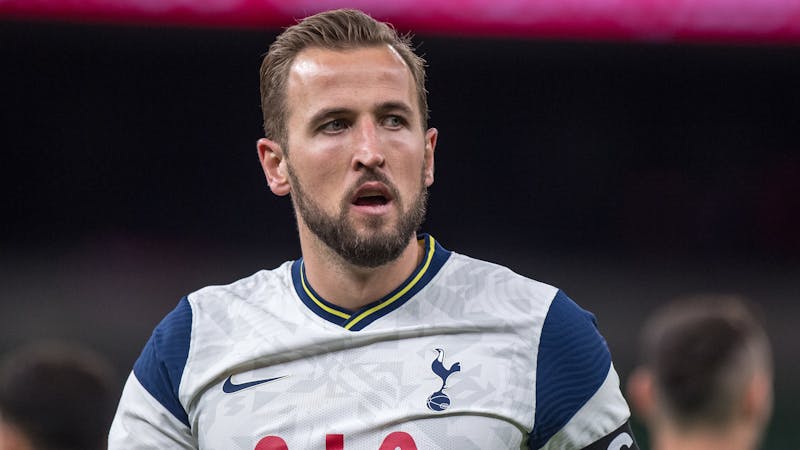 Tottenham Hotspur and England's striker Harry Kane has experienced an unsuccessful career since he started his senior football career.
Since he made his senior debut for Tottenham Hotspur in 2012 in the Premier League, Kane has been regarded as one of the best strikers in Europe. He has scored so many beautiful goals in Premier League and Champions League.
Kane has been a nightmare for every top defender in the European top flight and has scored against many European top clubs, including Barcelona and Real Madrid.
Due to his performances over the years, football pundits had praised him severally. Many have tagged him a complete striker with his strength on aerial duel and his feet.
Kane's quality has forced many opposition's coaches to lavish praises on him.
"Harry Kane, what a striker. He is just a fantastic player, but I hope we don't see why I like him! Liverpool Coach Jurgen Klopp said ahead of a match against Tottenham in the 2020 season.
"I respect how he came up, going out on loan; his career is fantastic. I remember one picture where he and Jamie Vardy are sat together on the bench for Leicester. I wouldn't want to be the coach at that moment!
"Harry did it the hard way. It's not like he came up at 18 years old as a talent. He had to do it the hard way, and he had to improve day-by-day."
Kane is a dream player for every coach in the top flight due to his skills and scoring ability.
Kane has always loved Tottenham, but he thinks its time for him to move on and win trophies
Harry Kane's Goals and Awards in Tottenham
Kane has helped Tottenham in winning so many games with his goals. Since his debut for Tottenham, he has scored 166 Premier League goals in 242 appearances and 221 goals in 336 appearances in all competition.
Since his debut, he has won three Premier League's golden boot, more than any other football player. An outstanding record and reward for such a beautiful striker.
Kane's 2020 golden boot and highest assist awards make him the sixth players to win both awards in a single season
Even though Harry Kane has produced such impressive statistics in Tottenham, it has been an unsuccessful career for the striker. Tottenham has failed to win any trophy despite Kane's effort, scoring so many goals for them.
The highest they have ever come close is runner up in the 2018 UEFA Champions League after a defeat against Liverpool in the final and EFL runners-up 2014 and 2020.
In the just-concluded 2020 Premier League season, Harry Kane won the golden boot and highest assist awards, great outstanding awards for the striker.
Despite winning these awards, Tottenham failed to win any trophy but ended up qualifying for the Europa League competition next season. Something Harry Kane should be worried about ahead of next season.
Harry Kane's Transfer Speculations
For over the last five years, Harry Kane had been lined with a move away from Tottenham; many European clubs had made enquires about the striker's availability.
Top clubs like Real Madrid, Barcelona, Manchester United and Manchester City have all been linked with Kane, but the striker had always chosen to stay at Tottenham and win trophies.
Now it looks like time for Harry Kane to leave Tottenham and move on, having endured many trophyless seasons with Spurs.
Kane, currently 27, would not want to finish his career without a trophy, and he is now considering moving to a club where he can win medals.
Kane might decide his future after the upcoming 2020 euro competition
Speculations had once more linked Kane with a move away from Tottenham in the coming transfer window. The striker has also admitted that he will be leaving the club to look for a better career.
"For sure, it's a moment in my career where I have to kind of reflect and see where I'm at and have a good, honest conversation with the chairman," Kane explained when asked about his future.
'I hope that we can have that conversation. I'm sure that he'll want to set out the plan of where he sees it, but ultimately it's going to be down to me and how I feel and what's going to be the best for me and my career at this moment in time.'
Kane is currently linked with different clubs, but it is unclear where he will play next season. Pep Guardiola, who will be without Sergio Aguero next season, will be hoping to get the player and boost his attacking threat.
With the 2020 European Competition starting soon, Kane might decide his future after the competition.
Trophy Hopes for Kane in Euro 2020 competition
The 2020 European Championship competition will be starting on June 11, and many European countries are preparing seriously for the competition. Many coaches have already confirmed their squad for the tournament.
Harry Kane is currently England's captain, and his country's national Head coach Gareth Southgate will be planning with him ahead of the competition.
England currently has one of the best squad in Europe, and Kane will be hoping to lead the Three Lions into his first-ever trophy in the Euro.