Lionel Messi's net worth, cars and houses in 2021

By Ernest Sunday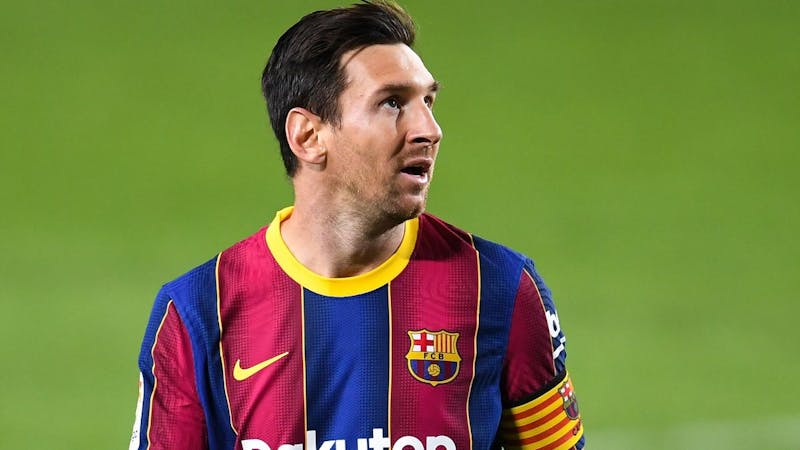 Lionel Andrés Messi is a professional football player who plays as an attacking midfielder for Spanish Giants Barcelona and the Argentina national team.
Lionel Messi is one of the world's best players. He was born on June 24, 1987, in Rosario, Argentina. He is also one of the highest-paid soccer players in the world.
Lionel Messi is known for his creativity and goalscoring abilities. Messi has 719 career goals. He has 659 career goals at Barcelona and 69 goals for the Argentina national team.
Lionel Messi is regarded as one of the most skilful players in the world
Lionel Messi's creativity has earned him six Ballon d'Or awards, making him the player with the highest number of Ballon d'Or awards in football history.
Messi is currently the captain of FC Barcelona. He succeeded his former teammate Andrés Iniesta in 2018. Lionel Messi also captains his national side, the Argentina national team.
Lionel Messi Net Worth and Salaries
For over 15 years, Lionel Messi has earned mouth-watering salaries owning to his footballing genius and athleticism. Lionel Messi is worth $400 Million.
Lionel Messi's salary was $44.68 million in 2015-2016. In 2017 Lionel Messi signed a contract extension with his club Barcelona that raised his annual salary to $80 million.
Lionel Messi's endorsement with Adidas is one the biggest individual endorsement in football
Adding to Lionel Messi's salaries, he has many endorsements with global brands including Adidas, Huawei, Gatorade, MasterCard, and Lay's, Pepsi, Hawkers and Ooredoo in which earns $40 million per year.
Adidas endorsement with Lione Messi is his biggest ever endorsement deal. Messi signed a lifetime Adidas Boot Deal that earns him £18m yearly.
Lionel Messi's Cars and Houses
Below are some of lionel messi's car collections:
335 S Spider Scaglietti
Maserati GranTurismo MC
Maserati GranTurismo S
Audi R8 V10
Dodge Charger SRT8
Audi R8 Spyder
Audi Q7
Ferrari F430 Spider
Lexus RX
Lionel Messi's Maserati GranTurismo MC Stradale
Lionel Messi's mansion in Castelldefels Barcelona
Lionel Messi's Audi R8 Spyder
Lionel Messi's Pagani Zonda Tricolore
Lionel Messi second house outside Barcelona
Lionel Messi's Ferrari 335 S Spider Scagliett
Lionel Messi's Range Rover Vogue
Adding to Lionel Messi's cars is his big and expensive mansion located in Castelldefels Barcelona worth over €11m.
Lionel Messi's second house is his €7m mansion located 22 miles away from Barcelona; the round-shaped mansion was designed by the famous Spanish architect Luis Garrido.
Lionel Messi's Individual awards
Being the world best player, Lionel Messi has received many individuals awards playing his club and country to add to his 34 trophies. The individual awards received by Lionel Messi are:
List of Lionell Messi's Individual awards

| | |
| --- | --- |
| | 2009, 2010, 2011, 2012, 2015, 2019 |
| | |
| FIFA World Player of the Year | |
| | |
| | 2009, 2011, 2012, 2016, 2017 and 2018 |
| | |
| | |
| | |
| | 2008, 2009, 2010, 2011, 2012, 2014 |
| | 2008, 2009, 2010, 2011, 2012, 2014, 2015 |
| | 2008, 2009, 2010, 2014, 2016, 2017, 2018 |
| | 2009, 2011, 2012, 2016, 2017, 2018, 2019 |
| | |
| | |
| | |
| | |
| | |
| | |
| | |
| | |
| IFFHS World's Best Top Division Goal Scorer | |
| | |
| | 2005, 2007, 2008, 2009, 2010, 2011, 2012, 2013, 2015, 2016, 2017, 2019 |
| | |
| | |
| | |