Will Man City extend their three points against Man United, or will United close the gap

By Ernest Sunday
Manchester United host Pep Guardiola's City at one of the biggest derbies in English football on Saturday. Who will grab the much-needed three points?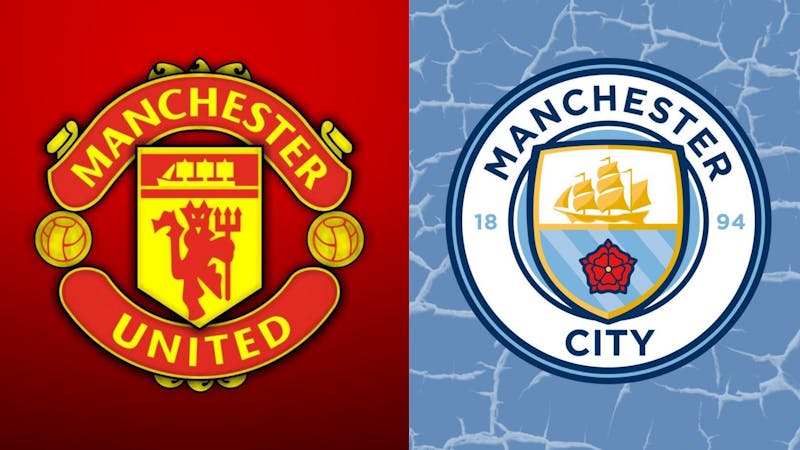 The name "Big 6" in the Premier League is always referred to as the most renowned club in English football. The clashes among these teams are the most entertaining matches of the English football season.
The Premier League's matchweek eleven comes up with another top clash between two of the "Big 6", the Manchester derby. On Saturday, Novemeber 6, 2021, Machester United is set to host its biggest rival, Manchester City, at Old Trafford by 01:30 GMT.
Despite Manchester United's poor results losing three of their last five Premier League matches, Ole Gunner Sosljkaer's attackers have done well this season to score many beautiful goals in their 10 outings.
With 19 goals from these talented United attackers, they sit at the 5th position of the Premier League table, just three points below their rival, City, at the third position.
It will be an entertaining match of the week as both team fights for the much-needed three points. Manchester United will be eager to close the three points gap between them, while Manchester City will also be fighting to extend their gap to six points.
Despite the sleeping defence of United's team that has conceded 15 goals in 10 games, the 19 goals out of 55 shots on target by these attackers has kept United's hope in the title race alive.
The return of Cristiano Ronaldo in Machester United has boasted Ole Gunner Solsjkaer's attacking threat and increased his team's confidence.
Cristiano Ronaldo's influence
The return of Cristiano Ronaldo to Old Trafford came with so much excitement, melting down the social media with the popular catchword Welcome Back Home.
His return to Manchester United after nine years out of the Premier League has restored a bit of confidence to the team.
The presence of Ronaldo alongside Marcus Rashford, Edison Cavani and Mason Greenwood has elevated the fearing factor in opposition teams facing Manchester United.
Bought mainly for scoring goals, Ronaldo has helped Manchester United secure many points this season, including his late goals in the Champions League.
Ranaldo has scored nine goals in 12 appearances in all competition for United. The 36-years-old super striker is one of the players that Ole Gunner Sosljkaer will be hoping to get his goals from in the derby.
In defiance of not doing the attacking jobs, Ronaldo is very deadly in front of goalposts. With a 30% conversion rate and 43% conversion rate of shots on target; City defenders would be busy throughout the 90 minutes if they want to keep him out.
Ronaldo has scored four Premier League goals this season and hopes to get even more when United play their most important match of the season.
Is Ronaldo going to make it four goals in three matches against Manchester City after scoring a stunner in United's 3-0 victory against Tottenham in last week's Premier League game and grabbing two goals against Atlanta in the Champions League?
Manchester City's soaring start
Pep Guardiola has enjoyed a fine start from his players this season. He has gotten the right key to lock his defensive walls, which have helped them occupy the third position of the Premier League table.
Since Ruben Dias joined City's defence, Pep Guardiola has been eased with the defensive struggles he spent so much gold to resolve. The team has only conceded six goals in their 10 outings, the second-lowest goals conceded by any Premier League team this season.
Guardiola's tightened defensive wall has helped them retain many points from their stunning 20 goals out of 55 shots on target, the third-highest score by any EPL club this season.
Last weekend, Guardiola's City was left with frustration after his 10-man were defeated 2-0 by Crystal Palace at their home ground. In total, Manchester City has won six, drawn two and lost only two of their Premier League matches, the third-lowest defeat by any team this season.
This season, Machester City's pacy right-back Joao Cancelo has been the key to their attack. Much of their build-up play comes from the Portuguese defender, ranked third among Premier League defenders.
Pep Guardiola will hope to counter United's shaky defence with the magnificent build-up and excellent crossings from Cancelo.
Manchester United vs Manchester City: stats
Ahead of the imminent Manchester derby, Pep Guardiola's men have only won one and drawn one out of their last five clashes against Machester United.
The last time the two teams faced each other was on March 7 2021, when football returned after the coronavirus pandemic. Manchester City was beaten 2-0 at Etihad in the game, and Guardiola would not want a repeat of the result.
The derby on Saturday will make it the 153rd Machester derby in Premier League history, with 59 won by Manchester United and 45 won by Manchester City.
Manchester United vs Manchester City: injury news
Manchester United's injury news
Ahead of the big game, Ole Gunner Solsjkaer has been dealt with injuries. Manchester United's best defender Raphaël Varane will miss the clash in what was expected to be his first Manchester derby since he joined the club.
Varane was hopped off in United's Champions League match against Italian club Atlanta. His absence will force Sosjkaer to change the new formation of the three-man defence he introduced in last week's game against Tottenham.
"We've got a couple of players doubtful, unfortunately, but that's part of the game," Ole told Manchester United's media lady Zarah Connolly at Carrington.
"We'll just have to give them as much time as possible because all of them are working really hard, and they wanted another 24 hours to see if they could be available."
"With all the technology, you expect him to be out for four-five weeks", Ole said more about Varane at his press conference.
"It's a blow for us as he's come in and been really influential, but Eric Bailly came in last time and was exceptional. We have a squad that can cope."
Another player who is doubtful ahead of the match is Victor Lindelof. The Swedish captain is sidelined with a knock he picked at the training ground.
"He's still a doubt but, hopefully, he can come in tomorrow and say he's ready," Solskjaer confirmed. "I expect him to be ready tomorrow, but I can't confirm."
Paul Pogba is definitely out of the game as he is still serving his three-match ban for the card he got against Liverpool.
Manchester United's available squad
Dean Henderson, David Dea Gea, Tom Heaton, Harry Maguire, Eric Baily, Victor Lindelöf (doubtful), Aaron Wan-Bissaka, Luke Shaw, Alex Telles, Diogo Dalot.
Nemanja Matic, Scott McTominay, Donny Van Da Beek, Fred, Bruno Fernandez, Jesse Lingard, Juan Mata, Jadon Sancho, Marcus Rashford, Mason Greenwood, Edison Cavani, Amad Dialo, Cristiano Ronaldo, Anthony Martial.
Manchester City's injury news
Pep Guardiola is also dealing with a couple of injuries ahead of the crucial Manchester derby. The City's manager will play the game without Spanish winger Ferran Torres who is sidelined with a metatarsal injury.
Aymeric Laporte is also out of the game. The Spanish defender was sent off in last week's game against Crystal Palace. England's John Stones or Nathan Aké might step up for the absentee.
England's Kyle Walker is doubtful after picking a knock in City's Champions League game against Club Brugge.
"Right now, I don't know," Pep Guardiola said about walkers' situation at his conference. "We have training in a few hours, and we will know it. Right now, I don't know."
Guardiola is not certain if the right-back will be involved.
Manchester City's available squad
Ederson, Zack Steffen, Rúben Dias, Nathan Aké, John Stones, Oleksandr Zinchenko, João Cancelo, Kyle Walker (doubtful), Rodri, Phil Foden, Ilkay Gündogan, Kevin De Bruyne, Bernardo Silva, Raheem Sterling, Jack Grealish, Riyad Mahrez and Gabriel Jesus.