Messi, Neymar, Barbosa & Romero: Players to watch at Copa America 2021

By Franklin Izuchukwu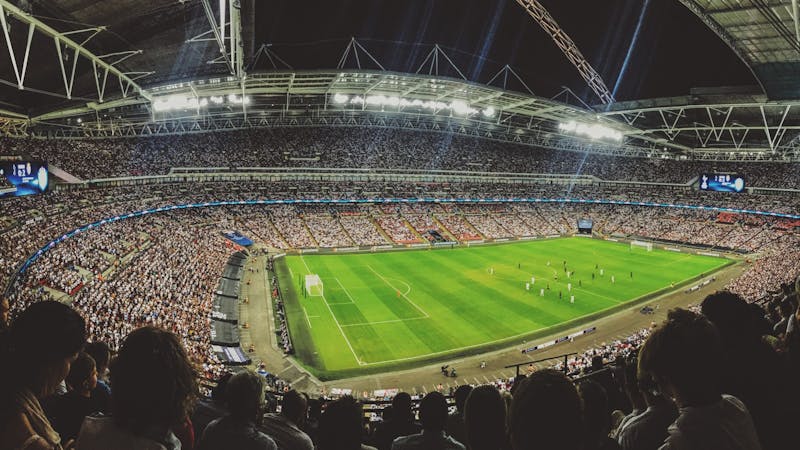 With the 2021 Copa America having already kicked off, now is an opportune time as ever to take a look at some of the biggest stars in football, as well as some of the newest and emerging talent to come through the South American game and see how each of them do whilst on the field.
While some of the mentioned names will be known by fans, a few are lesser-known but could ultimately become rather big soon!
Lionel Messi
Naturally, when thinking of the Copa America, Argentina is always going to be a nation that is involved, and Lionel Messi is going to be one of the standout players to be involved in the competition; just as his arch-rival, Cristiano Ronaldo, is starring for Portugal in the UEFA European Championships.
Argentina is the co-hosts of this tournament and has not won a major title since their last success in this competition back in 1993, which seems absurd, but they have had two penalty shootout defeats in 2015 and 2016 with Messi present.
Arguably the greatest of all time, he will be hoping to confound those who are betting live football as he is the favourite to be the top goalscorer and lead his nation to his first major international tournament trophy and perhaps, his last.
Camp Nou, FC Barcelona stadium. Spain, Barcelona
Neymar
Neymar is undoubtedly one of the top stars featured at the Copa America 2021 tournament as Brazil continues to hunt for more glory.
Neymar was not a part of the team that had success back in 2019 when the tournament was played in Brazil, so he will be desperate to add it to his collection of an Olympic gold medal and a Confederations Cup.
He was poor for the nation in the recent 2018 FIFA World Cup. As a result, he was heavily criticized. So the Copa America 2021 competition could be the perfect opportunity for him to get a chip off his shoulder and show the world just how important he is.
Moises Caicedo
Moises Caicedo was highly coveted by English Premier League clubs earlier in the year, and he made the surprise switch to join Brighton & Hove Albion.
Despite not getting the chance to play for the Seagulls yet, he has the chance to show everyone why so many were interested in him when he represents Ecuador at the Copa America 2021 competition.
As a midfielder, the 19-year-old is known for his passing ability and stamina, as he can run from box to box throughout each match.
Gabriel Barbosa
Perhaps better known by his nickname, 'Gabigol', Gabriel Barbosa arguably has something to prove when playing in the Copa America 2021.
The forward was once believed to be the next Brazilian prodigy after coming through the ranks at Santos, but a move to Europe and spells with Inter Milan and Benfica really did not work out.
So he moved back to Brazil and became the player he once was when playing with Flamengo, having guided his side to the Copa Libertadores in 2019.
However, Copa America could prove to the rest of the world that Barbosa is a footballer with the ability he has always been credited with.
Cristian Romero
Argentina's centre-back, Cristian Romero, is certainly one player to watch at this year's Copa America competition, as the defender has created a name for himself in Europe with his performances.
Still only 23 years old, Romero has been key for Atalanta in Italy's Serie A.
He helped them reach the latter stages of the UEFA Champions League whilst also securing qualification to next season's tournament by finishing third. With his performances, he won the Serie A's best defender of the 2020/21 season.
With a truly bright future ahead of him, he could prove to be key for Argentina this summer, as well.
The 2021 Copa America has kicked off with eyes on players such as Facundo Torres, Neymar, Gabriel Barbosa, Moises Caicedo and others.
Facundo Torres
Facundo Torres is perhaps one of the most exciting attacking prospects to have come out of Uruguay in recent years. However, whether he will be used in Copa America remains to be seen.
The 21-year-old has already made his senior international debut for his nation, making his first appearance in the 2022 FIFA World Cup qualifier against Paraguay.
Still playing his football in the Uruguayan capital of Montevideo with Peñarol, the forward has already shown that he can be incredibly versatile when being asked to play a variety of different attacking positions and has shown he has plenty of confidence, skill and ability with the ball at his feet when dribbling and going past defenders.
If given the opportunity to play in the 2021 Copa America, it could be his springboard to get a big move soon.