Mesut Ozil opens up on his situation at Arsenal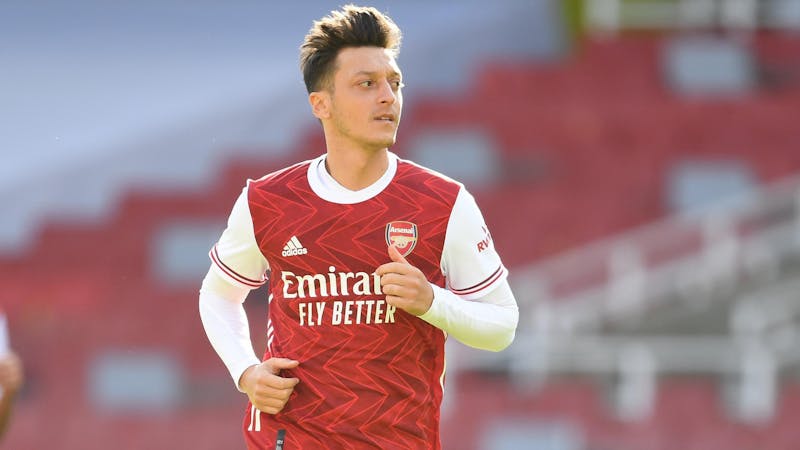 Arsenal's outcast midfielder Mesut Ozil has talked about his club career so far and how things fell apart after coronavirus break.
According to Ozil, he will never regret moving to Arsenal from Real Madrid in 2013 in a £42.5 million deal. Mesut Ozil added that he had enjoyed all his career at Arsenal until after the coronavirus break when he was snubbed by his manager Mikel Arteta.
However, Ozil said that he would never be ashamed of his career in Arsenal having enjoyed his time playing under Arsene Wenger and Unai Emery.
"Of course," he replied on a Twitter Q&A session titled "AskMesut" when asked if he's enjoyed his time with the club.
Mesut Ozil has had a successful career in Arsenal before his fall out with the management having won three FA Cups with the club
"There have been many ups and downs so far, but all in all I'll never regret my decision to join Arsenal. And to be honest, the last couple of games before the corona break in February & March 2020 made it really a lot of fun.
"I've enjoyed that time a lot, and I've thought we're really on a very positive way. But after the break things unfortunately changed…"
The 32-year-old Germany international was left out of both 2020/2021 Premier League and Europa League squad by his manager Mikel Arteta and has been out of competitive football since then.
Ozil is now being linked with a move away from Emirate to continue his career elsewhere with reports suggesting he will be heading to his home town club Fenerbache in Turkey after his comment about his future in AskMesut.
"I definitely will. There are two countries I want to play football in before I retire: Turkey and the USA.
"If I went to Turkey, I could only go to Fenerbahce, " Ozil answered when asked if he will continue his career as a footballer when his contract expires at Arsenal.