Neymar's net worth, cars and houses in 2021

By Ernest Sunday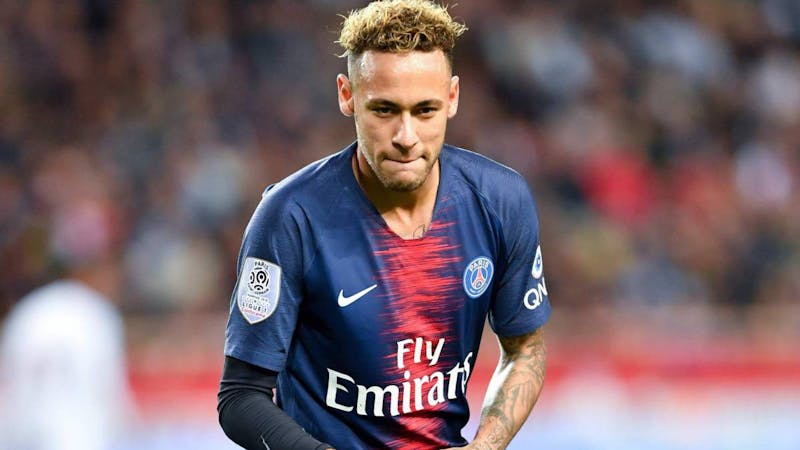 This article covers Neymar's net worth, endorsements, cars, houses and individual awards in 2021. Clacified team has taken time to create concise information for every football fan on all they need to know about Brazilian Superstar Neymar
Neymar da Silva Santos Júnior born on 5 February 1992, is a professional football player that plays as a striker in the French Ligue 1 for Paris-Saint German and the Brazilian national team.
Neymar is regarded as one of the world's best football players alongside Barcelona's Captain Lionel Messi and Juventus superstar Christiano Ronaldo.
He is currently the Brazilian national team's captain and the third all-time highest goal scorer in Brazil. The super striker has earned a lot in football to increase his net worth.
Neymar has won three Ligue 1 title since his arrival to Paris -Saint Germain in 2017
He is regarded as one of the world's most skilful football players in the world due to his talent and football skills. Neymar is as well one of the most decorated football players in the world.
Neymar is currently the most expensive player globally after a transfer from Barcelona to Paris-Saint German in 2017 in a deal worth $263m
Due to his popularity in football, Neymar is the second most popular Brazilian athlete on social media, with over 244 million followers on Facebook, Instagram and Twitter.
In 2020 Neymar was named the sixth highest-paid athlete in the world in the Forbes ranking of the top highest-paid athletes in the world. All these have increased the net worth of the star player.
Neymar's Net worth
Neymar's talents and skills have earned him so much money and assets in his career that has pushed his net worth to a higher value; he has played for Spanish Giant Barcelona and currently playing Paris-Saint Germain.
Neymar's net worth is $95 million. Many have questioned if he acquired all the vast net worth from football. The primary source of Neymar's enormous net worth is his salaries, followed by his endorsements with companies.
Playing for the Brazilian club, Santos Neymar earned a salary worth $1.7m per year before signing a new contract worth $4m per year.
In 2013 Neymar joined Spanish club Barcelona on a five-year contract in a mega deal worth €86.2m, which earned him $15m per year.
Neymar was among the three best players that formed the MSN group during his time in Barcelona alongside Lionel Messi and Luiz Suarez
Signing for Paris-Saint Germain in 2017 in a world record fee of $263m, Neymar became the highest-paid football player with a weekly salary of $1.02m, which sums up to $70.5m per year, an enormous net worth at his young age.
The tremendous amount of money acquired by Neymar in 2017 increased his net worth to become one of the world's top ten richest footballers.
Neymar also signed different endorsements with companies that earn him over $25m per year, increasing his net worth.
He currently signed an endorsement with Puma, worth $29.1m per year after parting ways with his long term sponsor Nike and it has helped increase his net worth.
Other Neymar's endorsements that have helped increase his net worth include Beats Electronics, DAZN, ElectronicArts, Gillette, Mastercard, Red Bull and TCL.
Neymar's Cars
Outside football, Neymar is a type of person with good and sweet luxury life. Neymar's massive net worth has helped him acquire so many beautiful and expensive cars and houses.
Neymar's car collection is one of the most beautiful collections in the world. Any man with such net worth like Neymar would want to have such cars.
Neymar's cars include Maserati Mc12 worth $643,881, Porsche Panamera Turbo worth $383,700, and Audi R8 Spyder worth $155,057, Mercedes AMG worth $150,589.
Others include Ferrari 458 Italia worth $247,040, Koenigsegg CCXR Trevita worth $4.4m, Aston Martin Vulcan $2.2m, Lykan Hypersport worth $3.1m, Lamborghini Veneno worth $4.2m.
Neymar's Houses
Adding to Neymar's assets which have used to complete his big net worth, are his beautiful houses in different countries in the world. Neymar owns two houses in Brazil. He also owns one in Beverly Hills, Los Angeles County, California, United States.
In Brazil, Neymar's house is where his family stays; the home contains five bedrooms and six suites with a tennis court, a swimming pool, a heliport, and a gym house.
Neymar also bought a big and beautiful mansion in Beverly Hills where celebrities, including top superstars, like to live. No one would want to miss owning a house in Beverly Hills.
Neymar's house in Beverly Hills contains a tennis court, a 14 seat capacity cinema, a Jacuzzi, a swimming pool and over twelve bedrooms.
Neymar's familiy home in Brazil
Neymar's Awards
Having played in three different clubs in three countries, Neymar has won many individual prices with his talents and skills. The individual awards include:
List of Neymar's Individual Awards

| | |
| --- | --- |
| | |
| | |
| | |
| | |
| | |
| | |
| | |
| | |
| | |
| | |
| | |
| | |
| | |
| | |
| | |