Nuno Espírito Santo's era at Tottenham might end soon

By Ernest Sunday
Nuno Espírito Santo might be close to an exit from Tottenham Hotspur as the club's board, and the owner Daniel Levy are considering his feature at the club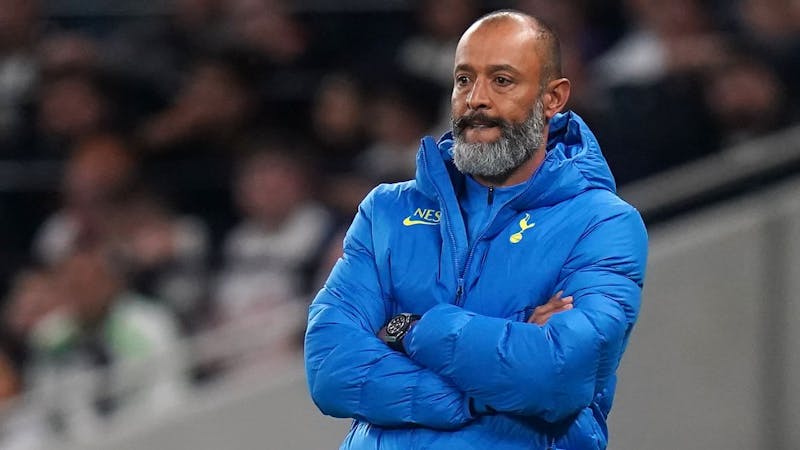 Tottenham Hotspur has experienced a poor run of form this season under their new manager Nuno Espírito Santo. Since the beginning of the 2021 season, the club has produced many poor performances under the new coach.
It has become almost impossible for the manager to solve their problem, losing five Premier League matches out of ten games. They have produced the worst attacking football among the Premier League top ten, scoring nine goals and conceding 16 in their ten matches.
Tottenham's highly talented strikers Harry Kane and Son Heung-min, look like dead woods in front of the goal post this season. Their worst paring so far in their Tottenham's career.
Last season the duo had an incredible season, with Kane winning the 2020 Premier League's golden boot and highest assist award while Son was the joint fourth-highest goalscorer and assist.
This season has become a different story for the players and Tottenham fans. Harry Kane has scored one goal in the Premier League, while Son has scored four goals with one assist this season, an abysmal performance for the duo.
Their poor attacking performances have left Tottenham's fans with bad feelings. It has torn apart the great atmosphere of Tottenham's stadium and the vibes of the club's away fans.
Their dreadful performances have become a concern for the club owner Daniel Levy and Tottenham's fans, who have been furious about their results and position in the Premier League table.
Tottenham's deeper downfall
Tottenham's performance on Saturday even raised more concern as they were ripped 3-0 by under-pressure Manchester United at Tottenham Hotspur Stadium with no shot on target throughout the 90 minutes.
Their awful performance on Saturday against United raised lots of criticism from fans and pundits; it was their worst performance of the season, playing a whole 90 minutes without a shot on target.
Former Manchester United captain Roy Kane singled out the attacking threat of Tottenham under Nuno as their main problem.
"Spurs are boring," Kane said to Sky Sports. "They are boring to watch. "You're looking for a bit of urgency. Nothing. I couldn't believe how bad they were."
"Going back to when l played, we always used to say 'it's Spurs. "You will beat Spurs. This Spurs side was desperate.
"The biggest criticism of this Spurs team is that when they had a corner at 2-0 down, Spurs had three players back, and United had everyone defending. You are 2-0 down at home! Abysmal. Job done for United."
Former Liverpool's player Graeme Souness joined Roy Keane to criticize Tottenham, stating that they might struggle throughout the season.
"This was the perfect game for Man Utd because Spurs are toothless, " Graeme Souness said. "The stats tell you that, not a shot on target. They're relying on Kane, Son and Moura for a spark, but they look a shadow of the players they've been in the past.
"If you're a Spurs supporter, you're turning up wondering what you're going to get. They're toothless, and they were very, very average today.
"It could be a difficult season at Spurs. You wonder where they're going. Mid-table at best."
Tottenham's lack of attacking football has mounted pressure on Nuno Espírito Santo, and the manager has raised concern about their terrible performance.
Nuno Espírito Santo's response
Following Tottenham's awful defeat against Manchester United on Saturday evening, the pressure increased even more with fans criticising the manager and his players.
Nuno clearly understands the anger of the club's fans and the board and has pledged to try all his best to make sure his team bounces back and starts performing.
"It was a bad performance, simply that we didn't play well, Man Utd were stronger than us," Nuno said at a post-match conference with Sky Sports.
"We are not on the right track; we totally understand the fans criticism; this season is part of football. The fans suffer when you're not performing well.
"They have shown they're not happy. We have to take it, tell them that we try our best, that we are sorry because we didn't perform as we wanted, and we keep on trying."
Nuno was already under pressure due to their bad performances, but their defeat on Saturday increased the pressure even more.
The club's board seems to be running out of patience as they consider his future, with rumours reporting that Tottenham's board is searching for a new manager.
Tottenham's 2021 EPL statistics
Tottenham's poor ranking in Premier League

| | | |
| --- | --- | --- |
| | | |
| | | |
| | | |
| | | |
| | | |
| | | |
| | | |
| Distance covered per game | | |
What is next for Tottenham?
Next week, Tottenham will face another heavy test at Goodison Park in the Premier League as they travel to face Rafael Benitez's Everton, with only one point separating the two teams.
It will be a big one for Nuno Espírito Santo, who might be on the verge of losing his job as Tottenham's manager, and he will try all his best to win this time.
Spurs host Netherlands' club SBV Vitesse in the Europa League midweek match, and Nuno hopes to bounce back in preparation for the game against Everton.