Possible coaches that might take over Manchester United's job

By Ernest Sunday
Manchester United is rumoured to be considering sacking the club's manager following their woeful performances this season. They are said to be in search of a replacement. But the question is, who will be the lucky one to grab the position?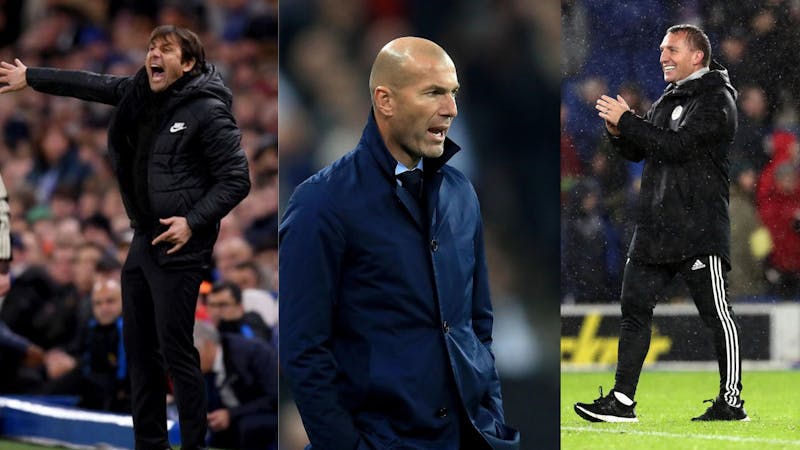 Manchester United has experienced a poor run of form in the 2021 season under the club's manager, Ole Gunner Solsjkaer. The club has lost four of their nine Premier League matches, conceiving 15 goals.
It is a surprise to football fans as their expectation and predictions of Manchester United being one of the Premier League title contenders is going the opposite. Their performances have gone from bad to worst.
After a busy business in the 2021 transfer window buying the likes of Cristiano Ronaldo, Raphaël Varane and Jadon Sancho, talented players that have strengthened United's squad, Ole Gunner Solsjkaer has failed to deliver as expected.
After the backing from the club's board, the club has seen its side defeated in many matches. They experienced their worst defeat after Ole Gunner's team was defeated 5-0 against Liverpool at Old Trafford, which left them in the 7th position of the Premier League table.
The shameful defeat has left Manchester United's fans and board with anger that has prompted the questioning of Ole Gunner's potential and experience.
Following Liverpool's defeat, it is rumoured that Manchester United's board are thinking of sacking the Norwegian manager. It also said that United are in search of a possible replacement as soon as possible.
Some coaches are out of Jobs right now, but the question remains who is the best manager to lift the club again. Let us look at the possible coaches that might take over the job if the rumour of sacking Ole turns out to be true.
Here is the list of possible coaches that might replace Ole Gunner Solsjkaer at Manchester United
1. Antonio Conte
Former Inter Milan's manager Antonio Conte is currently out of a job after leaving the Italian club at the end of the 2020 season. Conte left Inter Milan as a champion, guiding the club to their first Serie A title in eleven years.
Antonio Conte is a well-known coach with great tactics. He is currently regarded as one of the best coaches globally, having coached top European clubs including Juventus, Chelsea and Inter Milan.
He has also coached the Italian national team for five years. With significant experience and a winning mentality in his favourite 3-4-3 formation, Conte has been deemed the favourite for Manchester United.
The 52-year-old manager has so much experience in the Premier League after coaching Chelsea for two years. At Chelsea, the great manager won the 2016 Premier League title and the 2017 FA cup.
Conte is the kind of coach Manchester United would want to have to lift their team from the dust.
In the 2021 transfer window, Conte was approached by Premier League club Tottenham, but it was rumoured that the manager rejected the job at Tottenham as he did not like their project.
Antonio Conte is rumoured to be considered the number one option for Manchester United's managerial position once the board finalises Ole's future.
For the record, Conte has won four Serie A titles, two Supercoppa Italiana, one Premier League title and one FA Cup. With such a remarkable winning history, United fans will be hoping to have him in their club.
2.0 Zinedine Zidane
Former Real Madrid's manager Zinedine Zidane is the second person on our list of contenders for Manchester United's managerial job. Zidane is a highly experienced manager that has coached Real Madrid in two different spells.
He started his managerial career at Real Madrid's junior team (Real Madrid Castilla) before being promoted to senior team manager.
With highly great managerial experience, Zidane consecutively won the Champions League title three times. His victories made him the first manager to win the Champions League title back-to-back, a mark that might be impossible to happen again.
Zidane is known for his flexible 4-3-3 tactics that create lots of attacking space for players and, if appointed as United manager, will get the best out of the club's quality attacking players.
Known for his excellent guiding of young strikers due to his history of goalscoring ability as a player, he will get the best out of Marcus Rashford, Jadon Sancho and Mason Greenwood.
At Real Madrid, Zidane guided the likes of Marco Asensio, Vinícius Júnior and Lucas Vázquez and got the best out of them. They were a vital part of his team during his tenure.
Manchester United fans would want to see him unleash the great young attacking talents in their team.
Having worked with Cristiano Ronaldo and Raphaël Varane at Real Madrid, it will be easier to implement his tactics around them with other quality United's squad.
Apart from Zidane's three Champions League titles, he also won two La Liga titles, two Supercopa de España, two UEFA Super Cups and two FIFA Club World Cups.
With his winning mindset and ability to bring out the best in players through his man managing, Zidane would do well at Manchester United if he wins the race of becoming the club's manager.
3.0 Gareth Southgate
Gareth Southgate is one of the great managers that might be available to manage Manchester United if, eventually, Ole Gunner Solsjkaer's rumour of leaving the club becomes true.
The English National team manager has a contract with England that expires on July 31, 2022, and the manager is reluctant to sign a new contract.
"I don't think now is an appropriate time to think about anything", Southgate said after England's defeat in the 2020 Euro final. "We've got to qualify for Qatar. I need some time to go away, watch the game again, reflect on the whole tournament. I need a rest.
"It is an amazing experience, but to lead your country in these tournaments takes its toll. I need a break now. I said at the time it was great to have that internal support. You hugely value that as a manager.
"But there is also a lot to think through. It is not about finance in any way or commitment. I don't want to commit to anything longer than I should, and I never want to outstay my welcome.
"So, all of those things need consideration before even thinking about sitting down and talking. As I sit here today, I would want to be taking the team to Qatar. I feel that we have made progress over the four years; we've had fourth place, third-place and second place.
"It is probably as good as any other team in Europe bar those who have won the tournaments themselves. For consistency, it is right up there. A lot of things we have done right, and we know this team is not at its peak yet.
"But that doesn't guarantee winning because we know how difficult it is to get back to the stage we got to on Sunday. That is why it is so painful to get so close."
If Manchester United could approach the manager, he might consider taking the managerial job. Southgate is known for his strong team organisation, shown in his England team full of talented young players.
The 51-year-old manager has managed Middlesbrough in the Championship and knows how it works at the club side. Having improved so much managing the England National team, Southgate will be an ideal coach for United if given the job.
Having worked with some English players in Machester United at the national team, it will be easier to establish these players with other highly talented players.
4.0 Brendan Rodgers
Leicester City's manager Brendan Rodgers is another experienced coach Manchester United might consider for the job. With so much experience Brendan Rodgers is a high profiled manager.
He has managed four English clubs, Watford, Reading and Swansea City in the Championship and Liverpool in the Premier League. He left Liverpool in 2015 when he was sacked from his Anfield job.
In 2016 Rodgers took up another job at Celtic. He established his managerial experience to a great level, winning the Scottish Premiership title two times, the Scottish Cup two times and the Scottish League Cup three times.
Following the sacking of former Leicester City manager Claude Puel, Brendan Rodgers was appointed as The Foxes' manager, a surprising return to the Premier League.
Since taking over the managerial job of Leicester City, Brendan Rodgers has built a strong team that is difficult to beat.
The team has continued to develop every day under his care; with his great experience, he has built a fantastic attacking squad in Jamie Vardy, Iheanacho, Ayoze Perez, James Madison and many others.
At Leicester, the 48-year-old Irish manager has won the FA Cup in 2020 and FA Community Shield in 2021
Rodgers might consider it a step forward if given Manchester United's managerial role. His ability to bring out the best in individual players will be a good advantage to United.