Richest football players who will play at Euro 2020

By Ernest Sunday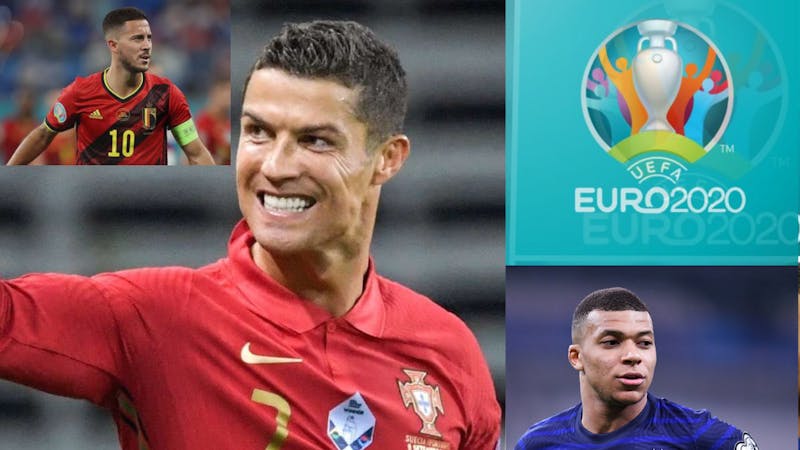 Like a fine wine, Euro 2020 has had an extra twelve months during which to mature and ripen, meaning that the summer of football that betting punters and tipsters have ahead of them should be one to remember.
It will also be a landmark tournament in many ways, with it likely to be the final fling for well-established and minted stars like Cristiano Ronaldo.
It is also a chance for new names to boost themselves up into the online sports betting tips and rave match reports and soon after that into the upper reaches of the football earnings tree.
Here we take a look at the richest players who will turn out for their national side at Euro 2020, as well as a few names who are on the fringes of joining football's super high rollers, to see how they compare to other world stars whose nations will not be present at the European Championships.
1. Cristiano Ronaldo — $450m Net Worth
As mentioned above, Euro 2020 could well be something of a swansong for 36-year-old Cristiano Ronaldo, who is still considered one of the greatest players on the planet.
Cristiano Ronaldo is the richest player playing at the Euro 2020
Despite being drawn in the so-called group of death (Group F), Portugal's squad is as strong as it has ever been with Bruno Fernandes, Rúben Dias and João Félix backing up the evergreen Ronaldo.
This should mean that they can escape the group and go on a deep run as they attempt to retain the crown they claimed back in 2016.
While he may not be quite the player he was when he almost single-handedly dragged Portugal to their 2016 triumph, he has still managed to quickly finish top of the Serie A scoring charts this season. For this reason and so many more, he is the most valuable active footballer on the planet.
Christiano Ronaldo and his Portugal teammate are one of the team to watch in the 2020 Euro
In part, Ronaldo's considerable wealth has been built thanks to his teammates on the Portuguese national side and the people he has played with at Real Madrid and Juventus.
2. Gareth Bale — $125m Net Worth
He was the man who was supposed to fill the void left by Cristiano Ronaldo but has instead turned into a player with a huge wage bill who spends most of his time playing golf.
Gareth Bale is the second richest player at 2020 Euro
Having said that, Gareth Bale always ups his game when he turns out for his country, and Wales fans will be hopeful of him producing his best at Euro 2020.
People also tend to forget everything the Welshman has achieved since his big-money move to the Estadio Santiago Bernabéu, including scoring one of the greatest goals ever witnessed in a Champions League final. These are ultimately why he has been able to amass a personal fortune of $125m.
Gareth Bale, who in the past showed his love for his country in the 2020 Euro qualification and will be hoping to help them achieve something great this time
Wales fans will be hopeful of witnessing some giant-killing feats this summer
3. Eden Hazard — $100m Net Worth
When Eden Hazard moved to Madrid to join Gareth Bale, he was being touted as a man whose skills and goals could rival Lionel Messi.
Eden Hazard is the third richest player at 2020 Euro
Unfortunately, that never quite materialized for the Belgian, whose stock has plummeted since his days at Chelsea.
A move back to France or even Italy could be on the cards later in the summer, but few clubs will be willing to match the wage demands that have pocketed him enough dough to be worth $100m.
4. Kylian Mbappé — $95m Net Worth
Even though he was outscored by his teammate Antoine Griezmann, Kylian Mbappé's reputation went through the roof at World Cup 2018, as he spearheaded the French attack that lay waste to all that stood before it.
Kylian Mbappe is the fourth richest player at the 2020 Euro
Being seen as the future of the sport is always something that big brands and companies want, which means that the 22-year-old has quickly amassed a net worth of $95m.
That should be expected to rise even further if he helps France bag yet another major championship trophy. His value is also boosted by the fact he plays for one of the richest clubs in the world, PSG, which ensure that those bumper pay packages keep rolling in.