Rumours: Nigeria sack manger, Gernot Rohr, after five years
By Innocent Benjamin
Nigeria have sacked senior manager, Gernot Rohr, after five years of service on the back of widespread criticism.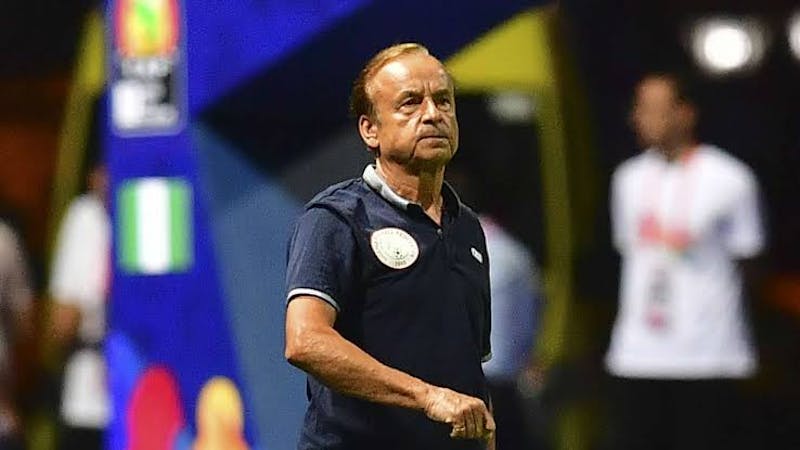 The Nigerian Football Federation have sacked German tactician, Gernot Rohr, after five years of servitude, following the fallout between the very demanding Nigerian support and the Super Eagles' senior coach, according to local reports.
The decision was allegedly sped-tracked after an unnamed national team sponsor offered to cover the fee required to activate the termination clause in Rohr's contract. 
This comes on the back of laboured performances from the star-studded Nigerian team against African minnows in October and November.
Calls for Rohr's head intensified and reached boiling point following the lacklustre draw against Cape Verde on Tuesday, which although secured a World Cup play-off spot, came at the expense of a mediocre display.
The Super Eagles' style of play has come under backlash in recent months with the team struggling to dominate or kill off opponents despite boasting one of the continent's largest contingency of European-based players. 
The Super Eagles were given a damaging reality check in October when they lost by a lone goal to lowly-ranked Central African Republic in Lagos, the first World Cup qualifiers loss in history on Nigerian soil.
In the penultimate WCQ against Liberia on Saturday, the Super Eagles needed two penalties in both halves to dispatch a nation ranked almost 120 places below globally.
This prompted Peter Butler, manager of the Lone Stars, to suggest that his side gave the "better financed" Nigerians a "run for their money."
Three days later, Cape Verde manager, Pedro 'Bubista' Leitao, delivered the final straw that splintered the camel's back when he boldly professed that Nigeria aren't World Cup quality.
"Over both legs we were better than a team loaded with talented players. It's unfair what we got from both games.
"The world has seen the Nigerian team and I am still standing by my personal opinion that they won't make it to the World Cup in Qatar. Massive improvement is needed all round in the team," said the Blue Sharks boss.
Rohr ends his five year stint with the Eagles having managed 57 matches comprising 30 wins and 14 draws. He is Nigeria's longest serving manager according to games managed.
Nigeria will now have to navigate both January's AFCON 2021 tournament and March's World Cup playoffs under new headship.