The new era of Liverpool with Jürgen Klopp

By Ernest Sunday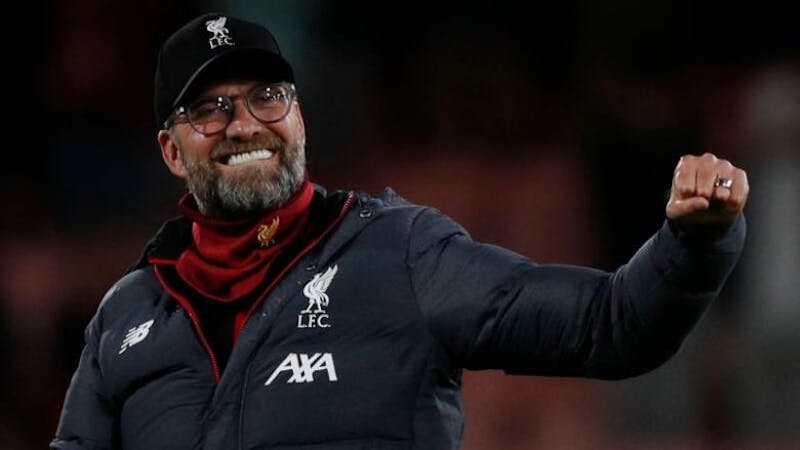 Over the years, it has been a sort of downfall for Liverpool Football club, with the club hiring different managers to return to their old winning ways. Still, the whole attempt has been to no avail, as they continued to experience failure and defeat.
All these have changed under Jürgen Klopp's influence, who has revived the club's winning ways. Klopp joined Liverpool on 8 October 2015 after former Liverpool manager was Brendan Rodgers was sacked.
Jurgen Klopp signing for Liverpool in 2015
After his arrival, it was a happy moment for both Liverpool fans and its owner. In his first press conference, Klopp promised to deliver for the club. "it is not a normal club, it is a special club. I had two very special clubs with Mainz and Dortmund. It is the perfect next step for me to be here and try and help," he said.
Klopp made a lot of remarkable beginning for the Reds. His debut on 17 October 2015 in a match against Tottenham ended in a 0-0 draw; he also recorded his first win as the Reds' manager against Bournemouth in the League Cup and his first Premier League win in a 3-1 victory against Chelsea.
The Liverpool manager introduced a great football pattern where players are free with the playing; he never restricted any player from expressing himself inside the pitch. He created many good relationships between him and his players, which gave them the right motivation going forward.
In 2016 Klopp signed a six-year contract with Liverpool after leading them to the Europa League final against Sevilla, although they lost the final as it ended in a 1-3 defeat. He went on to help Liverpool qualify for the UEFA Champions League consecutively in 2017 and 2018.
Liverpool has suffered in the defensive positions over the years after former players like Jamie Carragher and Martin Škrtel left the club.
In 2018 Klopp bought some defenders like Virgil van Dijk and Andrew Robertson to help strengthen his squad to compete at the top level. The news players partnered with Academy graduate Trent Alexander-Arnold and Dejan Lovren.
The new defence line solved the problem of defence they have lacked for years. In the same year (2018), he guided Liverpool to their first UEFA Champions League final in a very long time (since 2007).
The final which they played against Spanish giants Real Madrid was a nightmare to Klopp as Liverpool was defeated 3-1. The defeat was a bad one as one of his Key players, Mohamed Salah, was injured just some minutes in the first half as he collided with Madrid captain Sergio Ramos.
Real Madrid's Sergio Ramos colision with Mohamed Salah in the Champions League final
The Liverpool manager and some of his players criticised Ramos's attitude, saying it was an international foul, sort of planned work.
 "I don't want to win by any means, Klopp told Sports1.
"Of course, I would have liked to become a Champions League winner, and I would not have returned the title if shown various indiscretions. "I do not expect that from him [Ramos]. I only expect that he gives more thought to his assessment of certain situations.
"It may have been a coincidence, but Mo Salah was taken out of the game during an outstanding phase of his footballing life, in the middle of the field. "Many people will say that these things happen. But if that is the message we are sending to our children, that nothing is out of bounds and it's's all about winning, then I will be glad to leave this planet in 40 years.
"Am I a good loser? No. But during our preparations, we had to talk about Ramos because he had influenced the final the previous year with a dive and a red card [for Juan Cuadrado] against Juventus.
"Real Madrid has deserved to win the Champions League; nobody has ever said anything else. But do you have to have those situations with Ramos? No, you don't."
The Madrid captain went on to defend himself, saying, "I didn't want to speak because everything is magnified. I see the play well, he [Salah] grabs my arm first, and I fell to the other side, the injury happened to the other arm, and they said that I gave him a judo hold.
"After the goalkeeper said that, I dazed him with a clash. I am only missing [Roberto] Firmino saying that he got a cold because a drop of my sweat landed on him."
A year after that, Klopp went on set a remarkable record for himself in the UEFA Champions League with his team making a great come back to beat Spanish side Barcelona 4-0 (aggregate 4-3) in the second leg. The win took them to the Champions League final.
Klopp won his first title with Liverpool beating Tottenham Hotspur 2-0 in the UEFA Champions League final with Mohamed Salah and Origi. The title made it the sixth European title for Liverpool.
Liverpool manager Jurgen Klopp celebrating Champions League title with his team
He went on to win his second title beating Chelsea in a penalty shoot-out to claim the 2019 UEFA Super Cup.
Liverpool manager Jurgen Klopp celebrating UEFA Super Cup title with his players
He also guided Liverpool to their first FIFA Club World Cup trophy on 21 December 2019, winning the final 1-0 against Flamengo. Klopp's Liverpool became the first English team to win the UEFA Champions League's international treble, UEFA Super Cup and FIFA Club World Cup.
Liverpool manager Jurgen Klopp celebrating Club World Cup title in a win against Flamengo
In 2019/2020, Liverpool broke its deadlock lifting the Premier League for the first time in 30 years with a stunning gap (23points) from the second position. These trophies' winning has turned around the club to what it used to be by bringing back confidence and winning mentality to the team.