List of the top 10 best betting sites in Nigeria

By Franklin Izuchukwu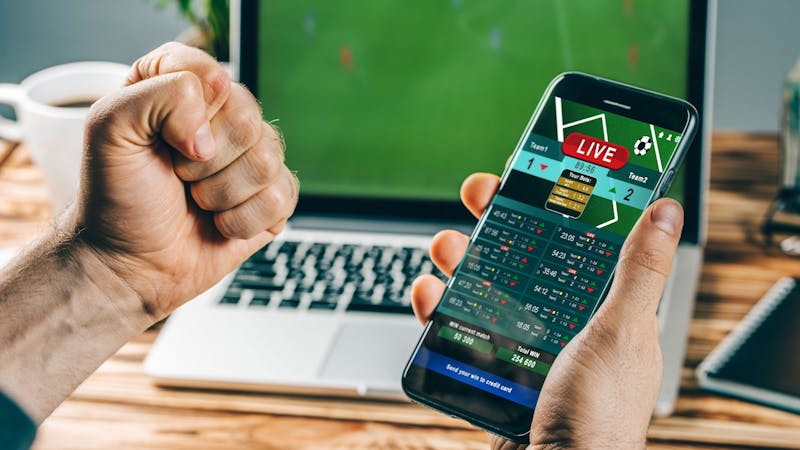 With a whopping population of over 200 million, Nigeria has carved out a niche for itself in the world of sports betting. There are many indigenous and foreign sports betting companies available and operational in Nigeria.
Sports betting can be risky, with a range of sports activities to stake on, making it even riskier. It is encouraged that you read and understand the important factors to consider before betting to reduce the risk of losing your money.
Moreover, there are key motivations or earning factors that sports fans around the globe look out for when considering the best betting sites to sign up with.
Some of the factors considered when choosing the best betting sites or betting platforms include:
The betting odds offered
The payout time
Ease of funding the betting account
Range of activities available to stake or bet on
Ability to cash out before the end of the game
Nigeria is the second-largest online gambling market in Africa, behind South Africa, and just ahead of Kenya, according to a market report by PwC on the Nigerian gaming industry.
This list of the top 10 best betting platforms in Nigeria includes major betting brands of Nigerian origin and other top betting companies around the globe that currently has a solid presence on Nigerian soil.
Note
Most sports betting sites offer the same amount of betting odds. To make a fair comparison, Clacified used one match to compare their odds across the board.
1. Bet9ja
Bet9ja can easily pass as the best betting site in Nigeria. Bet9ja made our list of the top 10 best betting sites in Nigeria because of its unique features.
Bet9ja is also at the top of the best betting sites rated by Padibet.ng.
According to Amazon's Alexa, Bet9ja is the third-most visited website in Nigeria, behind google search and youtube.
Bet9ja has stood the test of time as one of the oldest Nigerian-based betting platforms. Bet9ja is one of the top online betting companies or platforms that gives the highest bet odds.
Unique features of Bet9ja
Among the unique features of Bet9ja is the availability of live game betting. The big sports betting company supports Live sports game betting, which makes it possible to bet on ongoing sports events such as live football matches.
Bet9ja is also known to support the option to cash out before the end of a game - a rare feature in online sports betting. Another top feature of Bet9ja is that it offers a 100% bonus upon registration for new users.
Bet9ja bet odds are among the best you can get in the online betting market
2. 1xbet
1xbet is one of the top foreign online betting sites in Nigeria. Though a foreign-based betting company, 1xbet has carved a niche in the Nigerian online betting market.
1xbet has used a successful digital campaign to woo users. 1xbet made our list of the top 10 best online betting sites in Nigeria based on some of the company's unique features.
Unique features of 1xbet
If you are looking for lesser time to process and access your bet wins, then 1xbet may be the best option for you. 1xbet offers a 6 minutes payout.
While every betting site offers a handicap, not all betting site offers a handicap of 6, i.e. six goals ahead. Follow our guide here to read more about betting terminologies and tips to consider while betting.
1xbet is among the top betting companies that allow staking on the number of corners, shots on target, saves, goal kicks and others on their platform. 1xbet offers new users a 200% bonus and other promotional gifts on registration to cap it all.
Among 1xbet's unique online sports betting features is a payout time fewer than 6 minutes.
3. Sportybet
SportyBet is the 3rd best online betting site in Nigeria. It is widely recorded that Sportybet has the best and highest betting odds.
As one of the best online betting companies, Sportybet has the fastest payout with a timeframe of fewer than 30 seconds. Similar to Bet9ja, Sportybet also offers support to bet in a live game.
Sportybet also allows you to withdraw before the end of the match. Sportybet's website also has a banner about possible 600% rewards and other bonuses.
SportyBet offers users up to 600% bonus on users' total stakes.
4. Nairabet
Nairabet is one of the pioneer online betting websites in Nigeria. Nairabet was founded in 2009 by Oloye Akin Alabi.
Nairabet and Sportybet have the best and highest bet odds. Nairabet also offers live gaming and cash out options.
Upon registration with Nairabet, Nairabet users up to 100% bonus for a minimum deposit of one hundred thousand nairas only. Nairabet allows users to also bet on penalty shootouts, as seen in the image below.
Nairabet allows sports betting fans the option to bet or stake on penalty shootouts.
5. Melbet
Melbet ranks 5th on Clacified's list of the top 10 betting sites in Nigeria. Melbet boasts of a high-end website and app with a top-notch user experience.
Melbet online betting platform offers users a six minutes payout with other attractive offers that include:
Under 7.5 (less than 7 goals in a match)
Corner kicks
Live gaming
Handicap 6 ( most betting sites offer 2)
200% bonus on first deposit.
6. 22bet
22bet is the 6th best online betting site in Nigeria. 22bet has many similarities with Melbet, including a similar website user interface.
22bet has also launched its mobile app for android and ios users. At the time of this publication, 22bet is offering up to NGN50000 for users.
Apart from supporting live gaming, 22bet also support bets on corners, shot on target, saves, goal kicks etc.
22bet, the 6th best online sports betting company in Nigeria has a similar web interface to Melbet
7. BetKing
BetKing is the 7th best online betting website in Nigeria. The companies brand logo, which is a crown, makes it uniquely identifiable among sports betting fans in Nigeria.
One sports fan once said, when you see Jay-Jay Okocha, you see BetKing. Okocha, one of the legendary Nigerian football players, is a brand ambassador to BetKing.
Okocha, the former captain of the Nigerian Super Eagles, has played a crucial role in the current popularity of BetKing.
BetKing, on its launch, focused more on football bets but have diverged to support different betting events. BetKing offers new users a 100% bonus for deposits up to 100,000.
BetKing offers new users a 100% bonus for deposits up to 100,000.
8. SportPesa
SportPesa is the number 8 best online betting company in Nigeria. The Uk-based betting site has gained traction in Nigeria, making it one of Nigeria's top 10 betting platforms in 2021.
SportPesa offers a friendly User's interface and experience with a functional mobile application.
For casino lovers, you can access the casino via the SportPesa website. SportPesa also has support for users who have no love for sports or the casinos - you can play a game of unique numbers on SportPesa.
The unique numbers do not require sports analysis but just placing a bet on random numbers.
SportPesa bet odd for Arsenal Vs Villareal game, in the 2021 Europa league semi finals game
9. Bet365
Bet365, formally known as Bet360, is one of the foreign-based betting sites that have gained traction nationwide. Bet360 strategically displays its digital adverts during live matches.
Best365 is the official shirt sponsor of Stoke City, a football club in the English top-flight league.
Bet365 offers a unique betting platform that supports a range of sports bets that include:
American football,
European football,
Tennis,
Live casino,
Bingo,
Poker, etc.
Bet365 supports poker game - a new addtion for passionate users.
10. MerryBet
The Nigerian-based online betting site, MerryBet is the 10th best online betting platform in Nigeria. MerryBet was able to carve a niche in the competitive space using attractive odds and a quick payout of fewer than 30 minutes.
MerryBet offers numerous bonuses to both new and existing users. MerryBet, at the time of this publication, does not have a mobile app. The website that fuels MerryBet's operation offers a mobile, desktop and lite version to accommodate users' needs.
Merrybet online betting interface
MerryBet also supports
Live game,
handicap,
Team to qualify,
Will there be overtime etc.
Conclusion
There are numerous online sports betting sites in Nigeria and beyond. To choose the best betting site or platform to adopt, you should consider the following features:
Best odds
Fast payout
Live gaming
Bonuses
Casino
Level of handicap and
Support for other numerous options.