Top 6 best players in the African Cup of Nations 2021

By Clacified
The African cup of nations 2021 is around the corner. Here are top 6 African players to watch out for; they have been sensational in home and international leagues.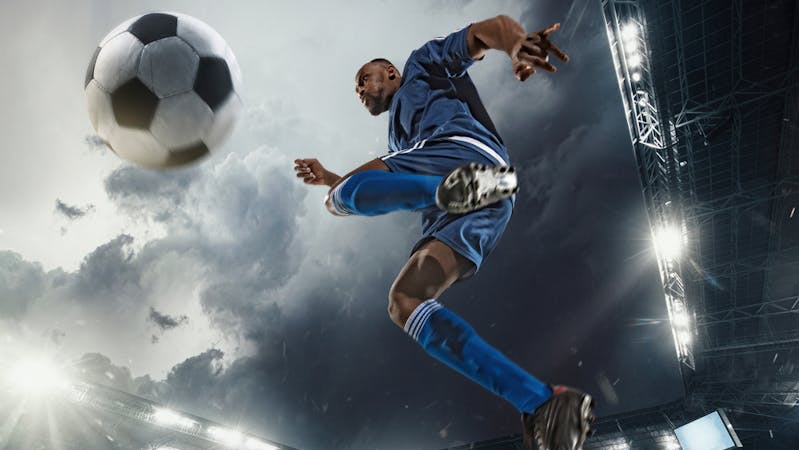 It's time to look at the top prospects for this year's African Cup of Nations (AFCON). These six stand out among hundreds of players, many of which are team members of European leagues.
Here are a few key pieces of information that you should know about the top 6 best players in the African Cup of Nations 2021 before you see them in action at the stadiums.
Photo by Shaun Botterill/Getty Images
1. Nicolas Pépé
Starting off the list is Nicolas Pépé, an active forward for Arsenal and occasionally a representative for Ivory Coast in the AFCON. Nicolas lacks the star power of his fellow Gunners, but he has high potential to be this year's superstar in Africa.
He is a fantastic assist, as displayed in his performance in the English Premier League in 2020, and he continues to grow in 2021. Many see him as a staple first lineup for the next qualifiers.
2. Thomas Partey
Thomas Partey was a former player for Atlético Madrid, where he slowly gained popularity from a freshman to a star player.
He is appointed team Ghana's vice-captain when playing for international tournaments, whether for AFCON or FIFA World Cup.
Partey is an active premier league player for Arsenal and is one of their top players. He is one of the key factors that you have to consider when sports betting at Bitcasino Africa.
Photo by Mike Egerton/PA (PA Wire) from independent.co.uk
3. Hakim Ziyech
Hakim Ziyech is a star attacking midfielder for Chelsea in the Premier League and Morocco for international tournaments. Before joining Chelsea, he was one of the star players for Ajax, whom he played for between 2016 to 2020.
Hakim signed up for Morocco's national team in 2015, so his performances in both leagues gave him a steady climb to becoming a household name in football.
4. Victor Osimhen
Victor Osimhen was the most expensive African transfer when Napoli signed him in 2020, which is an investment that paid well thanks to his score against Atalanta later that year.
Victor played as a popular striker for the Nigeria national team with excellent assists and scoring 10 goals for the team since 2017. He now stepped up as Odion Ighalo's replacement for the AFCON league as Nigeria's new star player.
Photo by Getty Images from Goal.com
5. Adam Ounas
Adam Ounas is a very popular loan pick for Italy and France for Serie A, with his latest team being Napoli for this year. For AFCON, he has represented Algeria since 2017 for AFCON and World Cup.
Although he has excellent statistics with 50% shot accuracy, he is not considered a star player in the clubs he represents, but the upcoming AFCON may see a difference. The above is due to him ranking as the second top scorer next to Nigeria's Odion Ighalo.
Photo by Getty Images from Eurosports.
6. Franck Kessié
Central midfielder Franck Kessié has represented the Ivory Coast in international tournaments since 2014. He has moved four times in Serie A, where he started in Atalanta until finally transferring to AC Milan in 2019.
Franck has a fantastic pass record, making him an excellent choice for duels for the ball. Kessié is targeted for transfer to represent Tottenham which will effectively boost its odds in Bitcasino Africa.