Man Utd academy product, Tosin Kehinde, racially abused by children
By Innocent Benjamin
Manchester United academy product, Tosin Kehinde, was racially abused by Danish fans this past weekend after his side's 1-0 win over AGF.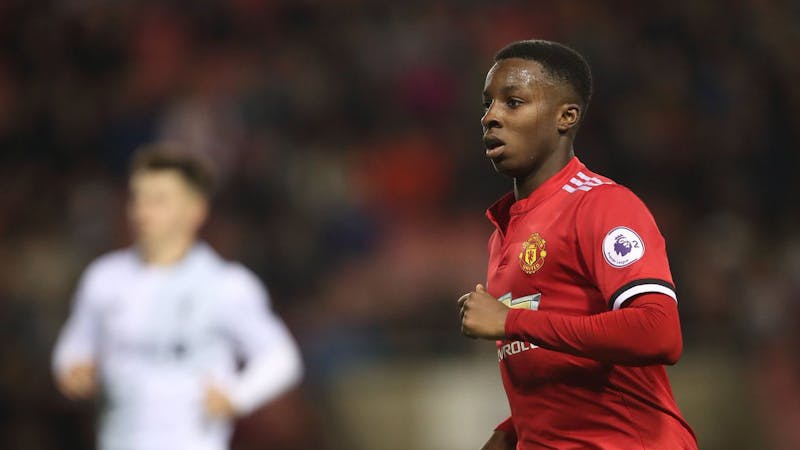 Versatile Nigerian and Manchester United academy product, Tosin Kehinde, was racially abused by Danish fans this past weekend after his side's 1-0 win over AGF. 
Kehinde who plays for Randers, and is teammate with Stephen Odey, reported the incident which took place on social media platform, Instagram. The discriminatory abuse came in form of monkey smileys as well as the word "monkey" directed at the 23-year-old from a couple of AGF fans.
Subsequently, Tosin Kehinde himself investigated the situation and talked to the AGF fans, who turned out to be children. The Instagram profiles have subsequently been deleted, and AGF is not doing anything about the situation. 
"We distance ourselves from what has happened and we have apologized to that player," said Søren Højlund, communications manager at AGF, in an interview with BT Aarhus. 
"The player had been in dialogue with the characters, who turned out to be young boys or children, who crossed the line, and the player has received their apology. There is room for everyone in AGF, and we do not accept racism." 
Søren also revealed that further actions would not be taken. 
"We have not been in contact with those involved since their profiles were subsequently deleted," continues Søren.
"We emphasize that the player himself has been in contact with them and investigated the situation. So we do not do more in the situation and we do not do more to find out who they are."
Racism has been widespread across Europe in recent times
Although no sanctions will be metted out to the minors, one of them has been suspended from Ceres Park, the home ground of AGF.
Whether the situation would have been different if it were adults involved, Søren Højlund couldn't definitively say.
"It's hypothetical. I note with pleasure that the player and those involved have been in good contact with each other. 
"But if we become aware of racism, then we will intervene and exclude them from our platforms and, in the worst case, Ceres Park. I do not know the children in question, and there were some who had to play cool to their friends."
Racism and 'hate speech' are unfortunately part of being a minority football player, and it is not the first time that there has been racism among AGF fans.
Football clubs and organizations in England have in recent times expressed their stance against any form of discrimination by taking the knee at kick off in every competition, but this has contributed little, if any, change to the dilemma.
Super eagles golden boy, Victor Osimhen, was also a victim of racial discrimination when his side came up against Fiorentina in the Italian Serie A.
"It is very easy to be apologetic afterwards"
Kehinde has shown appreciation for the apologies, but he also opined that it is easy to come afterwards and say sorry.
"It is very easy to be apologetic when you see how big the case has become. They have probably received a lot of negative feedback on what they have written, so in my view it is easy to come and say sorry," he told TV3 Sport 
 "The moment you wrote, as you did, you did not feel that way. It's a bit like I say thank you for the apology, but you should not have gotten there in the first place," says the Randers man.
The best player in Denmark - Bundesliga winner
Kehinde, far left, is a product of Manchester United's academy
While others are displaying toxicity towards Kehinde, others have been commending his performances.
Former Dortmund player and 1993 Bundesliga winner, Flemming Povlsen, rates the Nigerian as the best player in Denmark. 
So far this season, Tosin Kehinde has scored twice and assisted his teammates on four other occasions. However, it is his footwork that has endeared him to pundits and fans alike.
Kehinde is the second best dribbler in the Europa Conference League this season with a staggering 5.3 dribbles completed per game at an accuracy of 81%.
The midfielder has replicated this form in the Danish league as he is currently third on the dribbling log. Last season he finished as Denmark's second dribbler.