Tuchel's job at risk amid Champions League final

What will the future hold for Chelsea's manager Thomas Tuchel amid the upcoming Champions League final against Manchester City in Estadio do Dragao Porto, Portugal?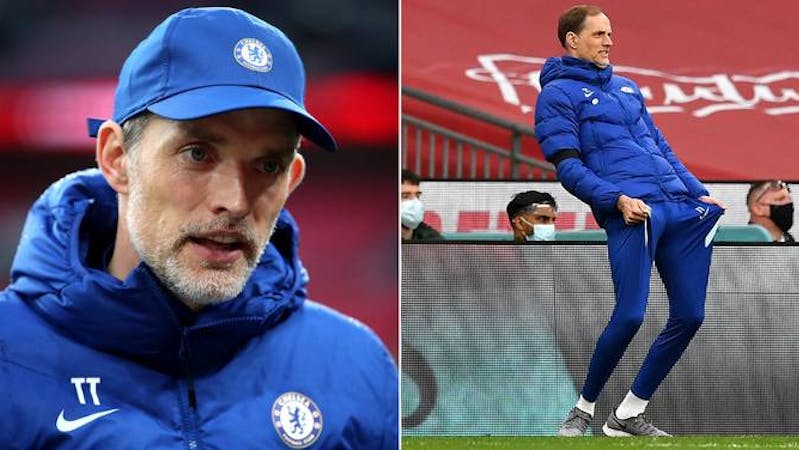 What will the future hold for Chelsea's manager Thomas Tuchel amid the upcoming Champions League final against Manchester City in Estadio do Dragao Porto, Portugal?
After Chelsea's successful start under its new manager Thomas Tuchel, playing ten Premier League matches unbeaten, it has been a different story going towards the end of the season.
The London club, with its manager, is now under immense pressure fighting for a Champions League spot in the Premier League table alongside Liverpool and Leicester City.
Even though Thomas Tuchel has done well in Chelsea since he took over the managerial job, the pressure is now bigger for the German manager to qualify for the Premier League's top four with two games left in the Premier League.
Last week Saturday brought another more extensive pressure to Thomas Tuchel after losing his first chance of winning a trophy with Chelsea. Thomas Tuchel, with his team, was defeated 1-0 by rival Leicester City in the FA Cup final at Wembley.
Chelsea's Tuchel and his players were left unhappy after a last-minute save from Leicester City's goalkeeper Kasper Schmeichel denied the chance of winning the trophy
A powerful strike from Belgium's attacking midfielder Youri Tielemans destroyed the blues on Saturday evening, leaving them with only one chance of winning a title this season.
On May 29 2021, Thomas Tuchel's team will be playing the Champions League final against Premier League Champions Manchester City in Portugal with only a 50% chances of winning the trophy.
Losing to Leicester, where Tuchel had more chances of winning a title, has put pressure on the new manager, with many questioning his future at the club.
Chelsea History of Sacking Coaches
It has always been a tradition when it comes to sacking coaches at Stamford Bridge. The club's owner Roman Abramovich has sacked many successful coaches either because they lost chances of winning a trophy, could not make the top four in the Premier League or lost crucial matches.
Chelsea's owner Ibrahimovic has sacked over ten different managers since its origination on March 10, 1905
Jose Mourinho, Andre Villas-Boas, Roberto Di Matteo, and Frank Lampard have fallen victims to the sacking tradition.
Thomas Tuchel is now facing the pressure of avoiding the sacking party at Stamford Bridge with the task of making the Premier League top four or winning the Champions League title against Manchester City.
Tuchel's Chelsea Fight for Premier Top Four
Today Thomas Tuchel will be facing Leicester City in the Premier League at Stamford Bridge as the club continue to fight for a Champions League spot.
Thomas Tuchel's team is in the fourth position with 64 points, just two points below Leicester with 66 points and only one point above Liverpool in the 5th position with 63 points.
With only two matches left, Chelsea will be facing Leicester City and Aston Villa in their final matches
Losing or drawing to Leicester City today will push Thomas Tuchel's team down to 5th position if Liverpool wins their upcoming match against Burnley.
Tuchel and his team will try their best to avoid a second defeat to Leicester City today; else, his future will be at risk as the club's owner might consider his usual sacking option to get a new coach.
A look into the Champions League Final Clash
The Champions League final will be a remarkable one for Chelsea, and Manchester City as the two clubs desperately need the trophy in their cabinet.
Manchester City's manager Pep Guardiola has been preparing his team for a moment like this over the last four years. Guardiola has spent so much money on players preparing his squad for a Champions League final.
It is the first time Guardiola's team has reached the final since his arrival, and he would not want to lose the opportunity to win the trophy with Manchester City.
Chelsea's manager Tuchel has never won the Champions League Trophy. The final against Manchester City is his second time reaching the competition's final after losing to Bayern Munich in the 2019 Champions League final as a PSG manager.
The manager would also want to win it for the first time and qualify Chelsea for the next season Champions League competition or face the risk of losing his job.