Arsenal's Mattéo Guendouzi banished from first-team training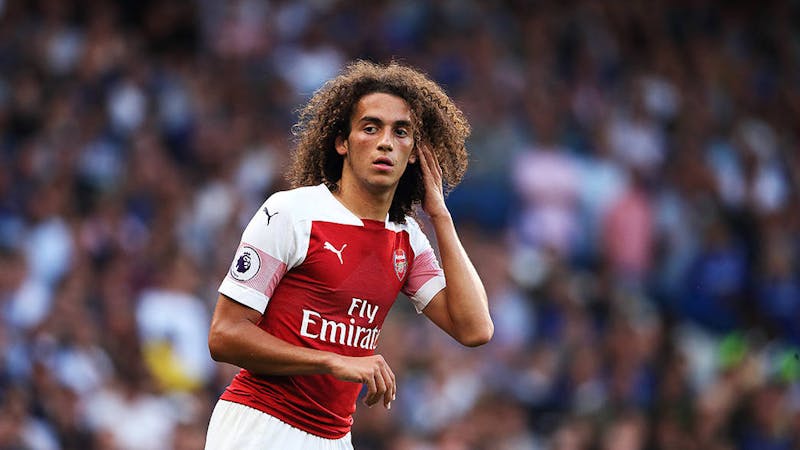 Over the past two weeks, Arsenal midfielder Mattéo Guendouzi has been training separately with the order coming from Arsenal manager Mikel Arteta as he continued to be discouraged by the French international's attitude.
The punishment surfaced after Guendouzi involved in a bust-up with Brighton player Neal Maupay in a game that saw Arsenal loss 2-1 to Brighton. Maupay collided with Arsenal goalkeeper Bernd Leno during the match, and that led to the goalkeeper being taken off the pitch during the game with a twisted ankle.
Guendouzi who saw the scene as an intentional foul went to confront Maupay during the game. At the and of the game the 21-year-old player got involved in a fight with Maupay grabbing him on the neck before they were separated with Guendouzi escorted down the tunnel.
Guendouzi holding Brighton Maupay as they involved in a fight after the game
After the game report revealed that the France U-21 international was mocking the Seagulls players during the game, he was later called for a meeting with Arsenal board and ever since the meeting the midfielder went out of the scene.
The Athletic reported that the situation has become serious behind the scenes as Guendouzi has been banished from training.
Arteta has since then hit at Guendouzi attitude, firing lots of warning to him. According to the manager, he will not condone players that do not respect the culture Arsenal club wants to portray and also stated Guendouzi would not return to training except he changes his attitude.
"I want players that respect the values that we want to implement, that are 100% committed to our culture and players that are accountable every day for what we demand from them," Arteta said previously.
"Players that are ready to help each other, fight for each other and enjoy playing together. If you behave like this every day, you are very, very welcome here and we want to get the best out of you and help you to enjoy your profession with us."
Guendouzi has been involved in a different clash with players since joining Arsenal with the likes of Tottenham Delle Ali and Bournemouth Daniel Gosling being among the victims of such circumstance. In February the midfielder was called to discipline during a training camp in Dubai.
The current development has raised doubt on Guendouzi's Arsenal future as Arteta has insisted that he will not be able to work with players who do not show the right attitude on and off the pitch.
Guendouzi, who has shown a glimpse of talent since joining the London side (Arsenal) is now faced with uncertain feature at the club with his representative waiting to meet with Arsenal to discuss his feature. Still, he will be likely to stay if he apologises and changes his attitude.