Arteta heaps praise on Joe Willock after his excellent performance against Molde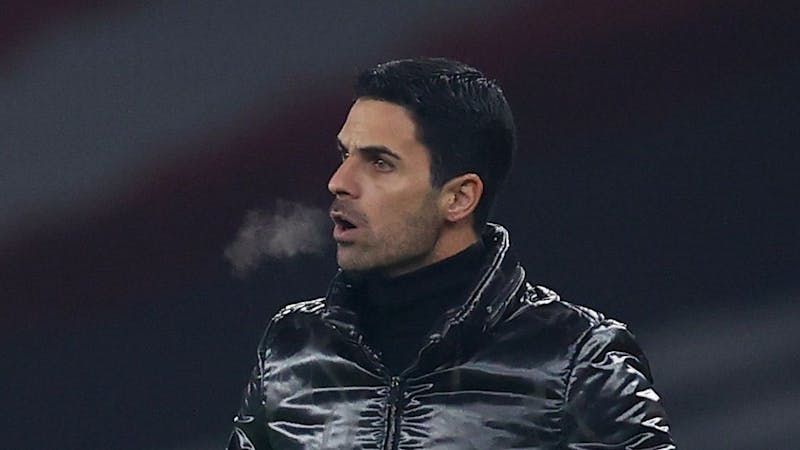 Arsenal's manager Mikel Arteta has heaped praise on Joe Willock after his impressive performance in the Europa League match against Molde on Thursday, November 5th 2020.
Willock was a star of the night alongside Nicolas Pepe, scoring one goal while playing in the midfield role in the 4-1 win as well as forcing two own goals from Molde players.
Arteta said that Willock would have a chance in the starting eleven if he continues to perform very well like he did and added that he trusts him.
"I think he was really strong in his performance. The way he's approaching every opportunity, it shows how mature he is."I saw his press conference as well; I'm impressed with the way he's communicated. He's developing the right way.
Willock had an impressive performance in the Europa League against Molde on Thursday night
"He's a player I like, he has some special qualities, and he's showing it with his performances, his goals and his attitude. "The thing is that we have a big squad a the moment. I really trust him.
"This is the competition that we are not treating to give young players a chance. This is a competition we're taking seriously."
Willock's goal against Molde made him the youngest Arsenal's player to reach five goals in the European competition after Theo Walcot in 2009 and the young star said he has to work hard to earn a place in Arsenal's squad.
"I trust in the manager & I trust that he will give me opportunities when I deserve it. I leave it to myself; I'm trying to work hard & perform like I did today again. When I get a chance to play in the Premier League, hopefully, I can do the same."
On his goal, Willock said "It broke for us, and Nico looked up and passed it to me, and I wasn't making no mistake with that one! I had a couple of chances earlier on so I thought this is my time to score and it went in & I'm happy to get another goal!"