Atletico Madrid close to signing Luiz Suarez from Barcelona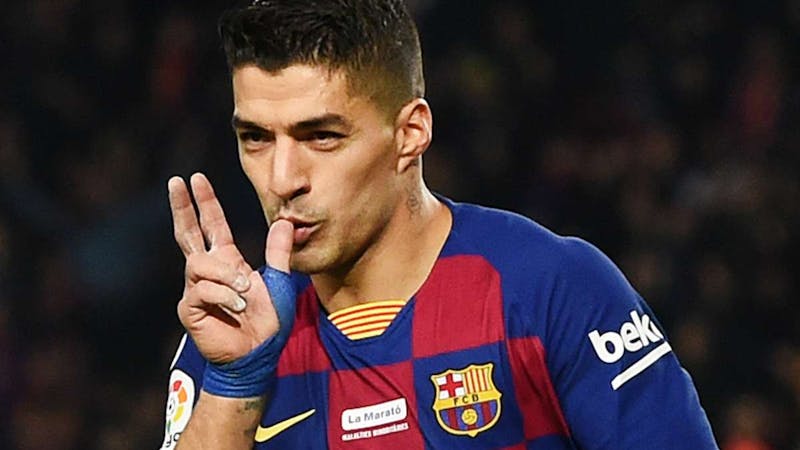 Spanish club Atletico Madrid are close to signing Luiz Suarez from Barcelona after the striker agreed to terminate his contract at the Nou Camp.
Barcelona is currently overhauling some number of players and Suarez is one of the Players that will be leaving the club after spending six years at the club since he joined from Liverpool back in 2014.
On Monday, September 21, 2020, Luis Suarez, a Uruguan international footballer, terminated his contract with Barcelona and is tipped to join Atletico Madrid as a free agent.
Suarez has already agreed on personal terms with Atletico Madrid and has spoken with the club's manager Diego Simone. It is now a question of when and not how till we see Atletico Madrid announce the signing of the striker.
Suarez was one of Barcelona's best players when he joined the club from Liverpool in 2014 on a five-year contract in a fee worth £64.98m. In Suarez's first season at Barcelona, he scored 25 goals in 43 appearances in all competition.
Luis Suarez will leave Barcelona, a club he joined back in 2014 from Premier League side Liverpool after he terminated his contract at the club
In his second season, he scored his best season's number of goals for the club, scoring 59 goals in 53 appearances in all competition.
Suarez together with Lionel Messi and Neymar formed the Barcelona's MSN slogan in a front-three formation in which they scored more than a hundred goals combined.
Suarez scored a total of 198 goals for Barcelona during his six years at the club. He won four La Liga titles, four Copa del Rey titles, two Supercopa de España, one UEFA Super Cup and one FIFA Club World Cup.
Suarez will be a good addition to Diego Simone's team. He will provide them with a good attacking option, and the prospect of him teaming up with Joax Felix, Alvaro Morata and Diego Costa is mouth-watering.