Aubameyang counters Toni Kroos over mask claim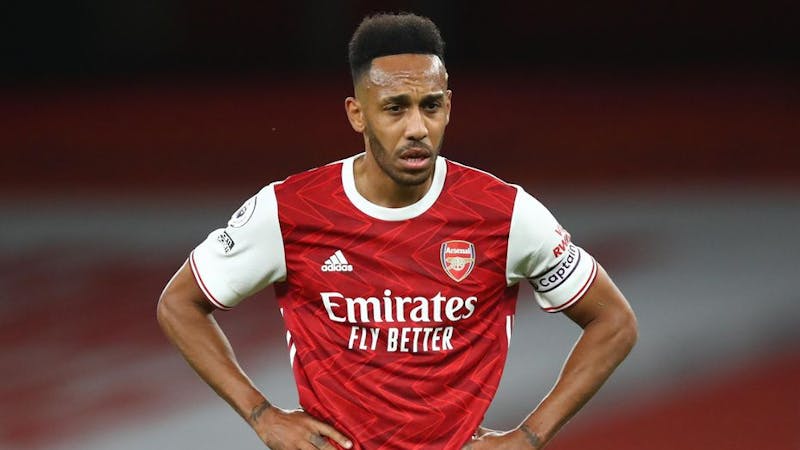 Arsenal's striker Pierre-Emerick Aubameyang has hit back on Real Madrid midfielder Toni Kroos over a claim that his mask celebration is wrong.
Earlier in an interview with Einfach mal Luppen podcast via Sport Bild Kroos stated that Aubameyang's celebration does not teach the young once including academies a good way of living for their future.
"Aubameyang once celebrated and took out a mask. That's where it ends with me.
"I don't think that's a good role model either. What nonsense."
Aubameyang was reluctant to respond to the criticism for the first time to make sure the statement came from the midfielder or the media.
On finding out it was from Kroos, the striker said; " "By the way. Does this @ToniKroos have Kids? Just to remember I did it for my son a few times and I will do it again.
Aubamenyang also stated that he celebrates with a mask for his kids and will continue to do that for them
"I wish you have Kids one day and make them happy like this Junior School pupils. Talk and don't Forget #maskon #staysafe."
After the reply, Kroos also replied to his question with "THIS Toni Kroos has 3 Kids."
Mesut Ozil's comment on the issue
Former Real Madrid and current Arsenal's player Ozil took to his Twitter handle to back up his teammate Aubameyang in what he believes is not wrong to celebrate with a mask on with a comment "the best goal celebration Aubameyang".
Aubameyang has only scored two goals since the start of the 2020 Premier League and has failed to find the net since then, and that is a big worry for Arsenal's manager Mikel Arteta who needs him to be scoring more goals as used to do.