Aubameyang signs new three-year contract extension with Arsenal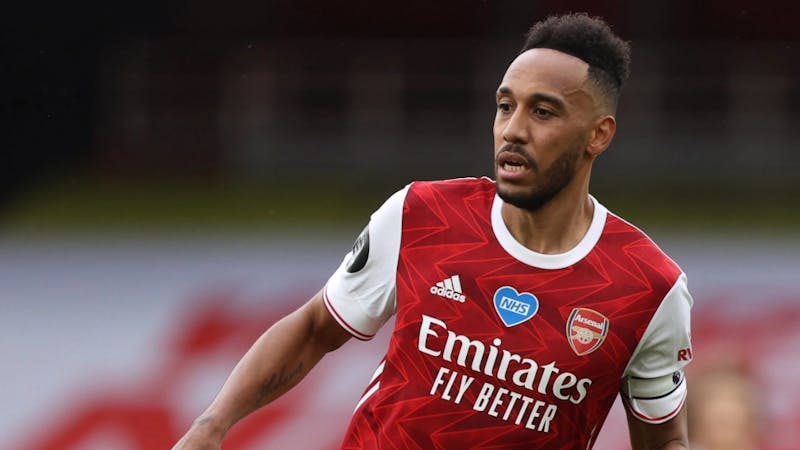 Arsenal's captain Pierre-Emerick Aubameyang has ended all transfer speculations surrounding him at the club, by signing a new three-year contract extension with the club.
Aubameyang, alongside his father and brother, was at the Emirates yesterday evening to seal the new deal, which will see him stay at Arsenal till 2023.
After signing the contract, Pierre-Emerick Aubameyang expressed how happy he is to be extending his contract with Arsenal and will be hoping to follow the steps of Arsenal's legends and captains.
"Signing for this special club was never in doubt. It's thanks to our fans, my team-mates, my family, and everybody at this club that I feel like I belong here.
I believe in Arsenal. We can achieve big things together. We have something exciting here, and I believe the best is to come for Arsenal."
Pierre-Emerick Aubameyang came with his father and brother to sign the new contract extension with Arsenal
Legendary Dream
On his dream to become an Arsenal legend, Aubameyang said it is his dream to follow the footsteps of many Arsenal greats, like Thierry Henry, Ian Wright, Dennis Bergkamp, and many others.
"I dream of being one of them, amongst the best and staying in the hearts of fans forever. I want to become an Arsenal legend,".
Pierre-Emerick Aubameyang became the fastest Arsenal player to reach 50 goals, an incredible record since he joined the football club in 2018 from Borussia Dortmund.
Arsenal's manager Mikel Arteta said: "It was important for Pierre-Emerick to stay with us. He's a superb player with an incredible mentality.
"Being the player to have taken the least amount of time to reach 50 goals with this club tells you everything you need to know about him and his way of working.
"He's an important leader for the team and a big part of what we're building. He wants to be up there with the best players in the world and leave his mark. He can achieve that here."
Aubameyang's new contract with Arsenal will be a massive boast for the club as they look to achieve greater miles this season
Over the past six months, Arsenal's board has been in discussion with Aubameyang over this contract extension, and it looked like he would not be extending. Still, things turned when Arsenal appointed Mikel Arteta as the club's new head coach.
Manchester United, Barcelona, Inter Milan and other top clubs were very much a likely destination for Aubameyang, but the striker chose to stay with the gunners and become a Legend.
Aubameyang has been a crucial player for Arsenal since joining the club from Borussia Dortmund on 31 January 2018. Last season he scored 29 goals in 44 appearances for Arsenal in all competition. He has scored a total of 72 goals for Arsenal since his move to the Emirates.
Aubameyang has already scored his first goal for the club in their opening game on Saturday against the promoted Fulham side, and the club will be hoping for more goals from him this season.