Barcelona's Jordi Alba passes his driving test after years of not driving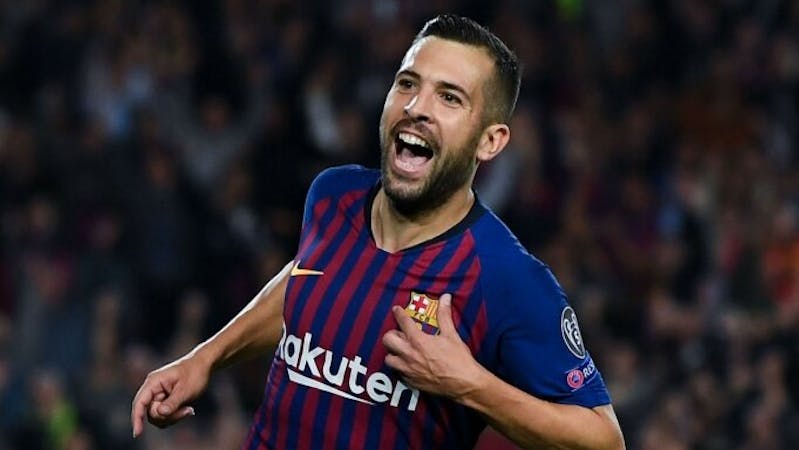 FC Barcelona defender Jordi Alba has finally passed his driving test, and it will see him acquire a license that will enable him to drive on his own this time after years of not driving.
Alba Joined FC Barcelona on 28 June 2012 in a five-year contract from Spanish club Valencia in a disclosed fee of €14 million. Since joining the Spanish giant (Fc Barcelona), he has not been to drive because he does not have a driving license making him ineligible to drive.
Because of his ineligibility to drive the Spanish international has been rendered help over the years by his father and teammates who drive him to the training ground and different places. Some of his teammates have severally mocked him over the issue.
Gerard Piqué on a late-night Spanish television show, 'La Resistencia', a year ago revealed that Jordi Alba doesn't have a driver's license and gets a lift to training with hid Dad. The situation led the defender to start a driving test to acquire his driving license.
Today it has been revealed through social media that the 31-year-old left wing-back has received his driving license which will authorise him to drive without anyone caring him to training or anywhere. Alba was spotted in a black Range Rover Sport driving himself to Barcelona's training ground.
FC Barcelona star Jordi Alba driving himself to training ground for the first time in years
Alba and his club (Barcelona) are currently battling for the Spanish La Liga trophy after leaping down the first position of the La Liga table with its rival Real Madrid topping the table with four points. On Sunday saw Barcelona grab their first win in three games after beating Villareal 1-4 in an away game.
Thanks to the goals from Pau Torres (own goal), Luiz Suarez, Antoine Griezmann and Ansu Fati which helped the Catalonians to close the vast seven points gap between them and Real Madrid that is in the first position. Alba in the game provided two assists with the first in the first goal and the second in the last goal.