Bayern Munich's defender David Alaba to leave the club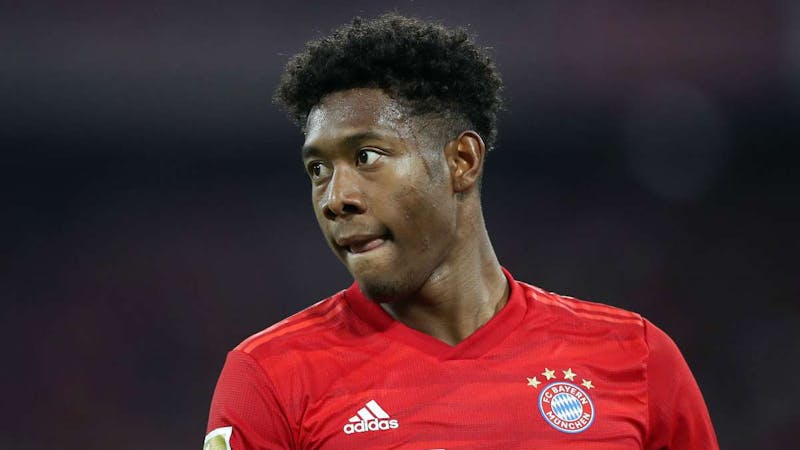 Bayern Munich's longterm and experienced defender David Alaba is set to leave the Bundesliga Champions following breakdown is new contract negotiations
Alaba who has been in Bayern since his youth career has found it difficult to accept a contract offered to him by the club and has been said to be leaving the club by the Bayern Munich's sporting director Hasan Salihamidžić.
According to the director, the highly-rated defender has rejected both their first contract offer and their second improved offer and will be leaving.
Bayern Munich's sporting director's comment on Alaba's contract situation
"I can tell what happened," Hasan said. "We negotiated and made an offer to David. He rejected it.
"Ten days ago, we sat down and submitted another improved offer with a deadline.
"We have informed David and his agent that we will withdraw the offer when the deadline expires.
"That is what we did. I spoke to his agent again on Saturday and tried to talk to David again on Sunday because I wanted to know what was going on. But not much happened.
Alaba is a well talented and versatile player, and it will be a big loss for Bayern if he leaves the club
"I don't know anymore how we can get back together. We have made an offer, and it was rejected. Now we have to assume that David will leave us.
"At this point, we wanted to have planning and know-how things would go from here. And then we all made that decision at the club.
"With Jérôme Boateng, Lucas Hernandez, Niklas Süle and Benjamin Pavard we are equipped in that position.
Bayern's coach and players have also responded to the contract situation with the club's captain Jérôme Boateng saying that they are solidly behind the defender.
Comments by Bayern's coach and players regarding Alaba's contract situation
Flick on Hasan Salihamidžić's statements about Alaba "It's important to me to have calmness in and around the team. We have a very important game against Dortmund on Saturday.
"I'm not interested in anything else. I didn't see Hasan's interview, so I don't want to comment."
Everyone at Bayern loves Alaba due to his fighting spirit, and the club will miss that if he leaves
Jérôme Boateng on whether Alaba's situation is a topic in the dressing room: "Of course it is. He's focused on the games and played another great game tonight. We as a team are absolutely behind him"
Thomas Müller on the Alaba situation: "Regardless of the discussion, David is performing well & not letting himself be influenced.
"The whole thing (discussion) is interesting for the spectators. I used to enjoy reading that too - FC Hollywood - and now I'm experiencing it live."
Leroy Sané on Alaba: "I'm not following the situation that much. I'm focused on the team, David as well. He's a great guy. It's something between him and the club.
"I can only say that he always performs well here and that he is completely focused on the team."