Brighton signs Liverpool's Adam Lallana on a free transfer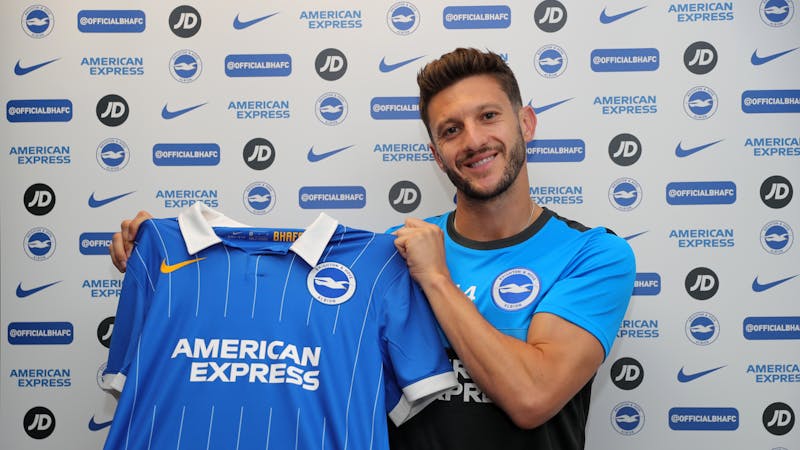 The former Liverpool player was expected to leave the club at the end of 2019/2020 season after Liverpool manager Jurgen Klopp revealed he would not be offered a new contract when his contract expires.
Lallana who was a key part of Jurgen Klopp's team when he arrived at Anfield on October 8, 2015, but he became a bencher later on after a series of injuries that prevented him from competing for the starting eleven.
Brighton confirmed the signing of the 32-year-old England international on Monday, the same day he became a free agent.
Lallana was a transfer target to both Tottenham Hotspur and Leicester City but opting to join Brighton FC. Both clubs also missed out on the top four and hence, will not be featuring in the next season's Champions League competition.
Adam Lallana handed number 14 jersey in Brighton
After signing for the club Lallana said he cannot wait to start playing for Brighton.
"I can't wait, it's a breath of fresh air coming down here… having my medical done, everything's new and It's a challenge I'm looking forward to and I can't wait to get started," he said to the club's social channel.
"The whole infrastructure and ambition around Brighton excite me. There is so much young talent, so much ability."
Adam Lallana first interview in Brighton Jersey.
Brighton manager Graham Potter was quick to praise his quality and what he has achieved in his career and said he cannot wait to see him play for the club.
"There is no doubting Adam's quality, and if you look at his footballing CV, his ability is clear for everyone to see, " Potter said.
"He has played at the very highest level, for both club and country, and achieved great things. He has a wealth of experience alongside his technical quality.
"The honours he won during his time at Liverpool and the high regard in which he is held at Anfield only further underline his ability and character.
"Adam is a really exciting signing for us, someone I am sure the supporters will be really looking forward to seeing play as and when things are able to begin to return to normal."
Lallana joined Liverpool from Southampton in 2014 in a fee of around £25 million after returning from 2014 World Cup following his excellent performance that season.
He scored his first goal for Liverpool in a 2-1 victory against West Bromwich Albion at the Anfield. After some playing time for the club, he was hit with a knee injury during training with Liverpool at Boston, United States.
Since the injury, Lallana's football career has had various setbacks with him having a rare chance of playing as a starter and also saw his England call up end after only 34 caps.
He started just nine league matches across the past three seasons, although his crucial late goal at Old Trafford earned Klopp's side a point against rivals Manchester United last October.
However, Lallana has so many things to rejoice for as he won major trophies during his time with Liverpool including FIFA Club World Cup: 2019, UEFA Super Cup: 2019, UEFA Champions League: 2018–19 and Premier League: 2019–20.
Lallana will be hoping to have a good time with his new club when the 2020/2021 Premier League season starts in September.
Brighton who finished in the 15th position in the just concluded 2019/2020 EPL season will also be hoping to achieve more with their new signing.