Eric Maxim Choupo-Moting joins Bayern on a free transfer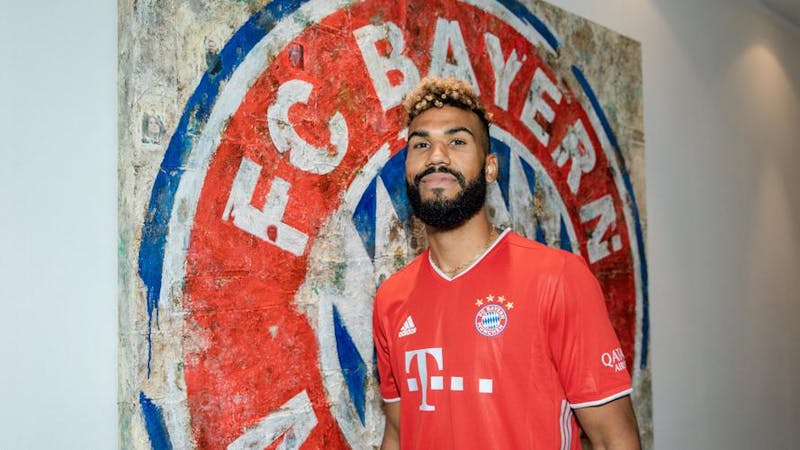 Paris-Saint German striker Eric Maxim Choupo-Moting has joined Bundesliga champion Bayern Munich on a free transfer after two seasons at Parc des Princes.
Bayern signed a one-year contract with Choupo-Moting to help and boost their squad.
Speaking of the contract, Choupo-Moting said: "It's a great feeling to be back in the Bundesliga to play for the biggest club in Germany.
"Who wouldn't want to play for FC Bayern? It's an honour to play for this club. At FC Bayern, it's always the ambition to win everything, and I'm highly motivated to achieve the goals of the club," he added.
Bayern sporting director Hasan Salihamidzic said: "I'm glad that we were able to sign Eric. Offensively, he gives us the depth that we will need.
"Eric has gained international experience at Paris Saint-Germain, he knows the Bundesliga and joins us on a free transfer. It all fits together very well."
Choupo-Moting joined PSG from stoke city on a free transfer on August 31 2018. He was made only 20 appearances for PSG in all competitions last season and scored six goals.
Choupo Moting will be hoping to get more playing time in Bayern in 2020 season
In his time at the club Thomas Tunchel has always used Choupo-Moting as a substitute playing Edinson Cavani and Mauro Icardi ahead of the striker.
Paris-Saint German is offloading some of their old players in the current 2020 season and has already released the club's captain Thiago Silva and striker Edinson Cavani and now Choupo-Moting.
The 31-year old striker made 51 appearances for PSG in all competition in two seasons and scored nine goals.
Choupo-Moting will be a backup striker for Bayern's top striker Robert Lewandowski and will hope to get more playing time in the 2020 season.