Ex-Liverpool star, Sturridge eyes Premier League return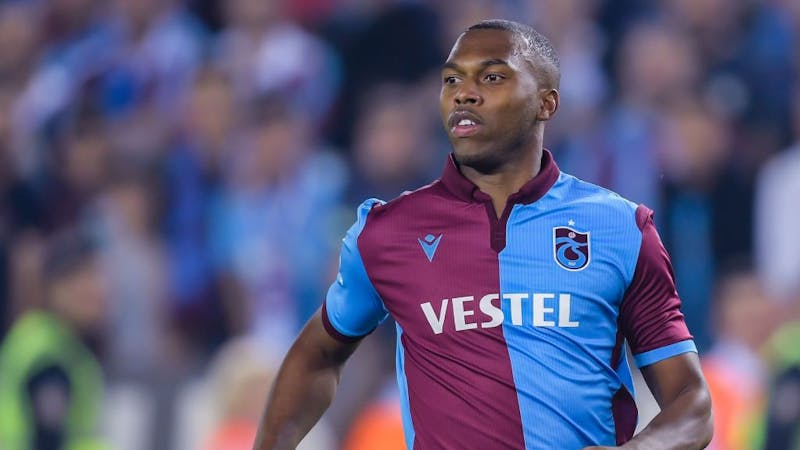 Former Liverpool striker Daniel Sturridge feels he has an "unfinished business" in the Premier League and he is eyeing a return to the league as he is now a free agent.
The 30-year old England international is presently a free agent after leaving Turkish club Trabzonspor in March.
Sturridge saw his contract with Trabzonspor mutually terminated on 2 March 2020 after he was given a four-month match ban for breaching the Football Association's betting regulations.
The striker said he is ready to go back to the Premier League insisting he still has some assignment left in his home league but he will listing to offers from clubs in another league.
"We have options around the world, but I'm an English player, and I've always loved playing in the Premier League," Sturridge told Sky Sports.
"I believe I've got a lot to give to the Premier League, and I would say that's my first choice. I do feel I have unfinished business, so I would like to go back and play there.
"I'm open to playing in other leagues, it's not just the Premier League I'm going to consider, but to come back to England and give my best would be a huge option for me.
"I'm very excited, I'm hungrier than ever, and I'm totally focused on the next chapter."
Sturridge has represented English top clubs like Manchester City, Chelsea, and Liverpool in the Premier League and also played for West Bromwich Albion before moving to Trabzonspor.
The left-footed striker has scored 76 goals in 218 appearances in the Premier League and will be hoping to find an English club.
Sturridge is currently in Los Angeles base training alone and waiting for any club ready to sign him.